CQN continues its EXCLUSIVE look at Celtic's biggest day in history – the 2-1 European Cup Final victory over Inter Milan exactly 55 years ago today.
Author Alex Gordon, who has written fifteen Celtic books, asked Inter Milan legend Sandro Mazzola, whose penalty-kick almost wrecked the dream, to write the foreword to 'That Season in Paradise' and the Italian hero was happy to offer his words of wisdom.
Please enjoy the walk down memory lane.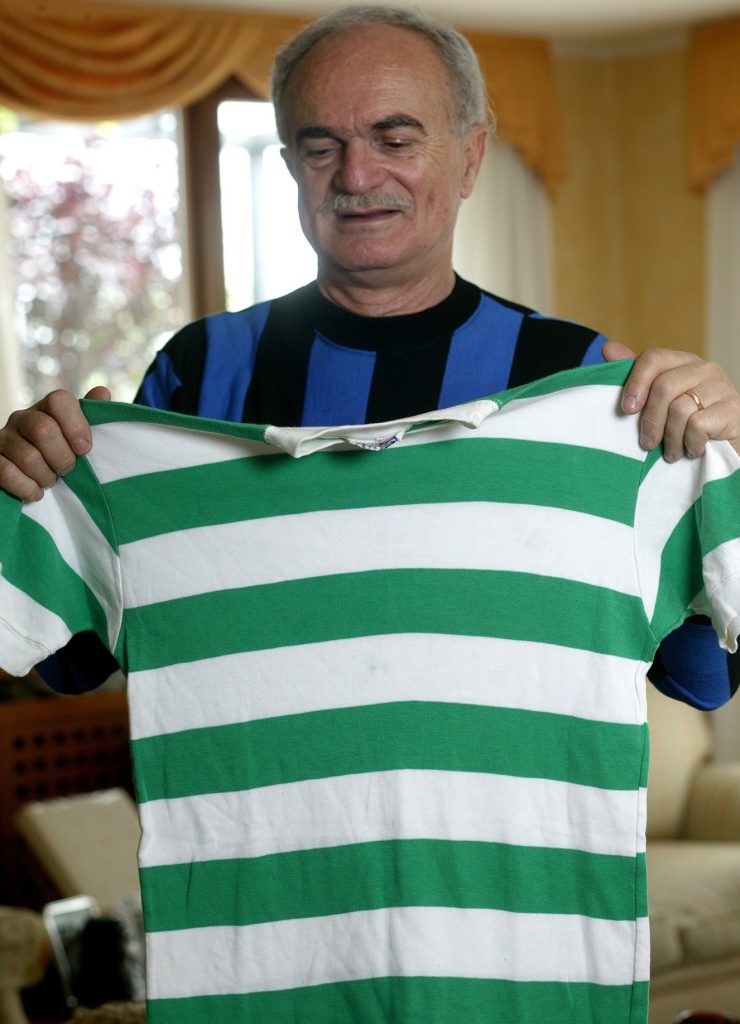 "HELENIO HERRERA, the Internationale Milan manager, went to Scotland to check on Celtic in person. He returned with a tape of the game.
"The players watched the film of them in action and we weren't particularly impressed. I thought: 'These guys are mediocre.'
"So, we possibly did not give them the full respect they were due. Remember, we had won the European Cup in two of the previous three years and we had beaten Real Madrid, the 1966 winners, en route to Lisbon. Also, we were favourites.
"In fact, we believed it would be an easy game. That was the biggest mistake we could possibly have made! When I scored with my penalty-kick early in the match we thought that would allow us to slow the pace of the game and dictate the tempo. We did this every week in Italy.
"The Celtic players would not allow us to do this. They refused to let us play our normal game.
"Celtic were superhuman and I have never known a team with so much energy. You could say they took us by surprise. However, we had no complaints about the result.
"They beat us fair and square in the European Cup Final in Lisbon in 1967."
Click Here for Comments >