FOUR years and two days ago, Brendan Rodgers rocked Celtic when he quit the manager's job to take over Leicester City.
Author Alex Gordon admits he heard alarm bells on the day the Northern Irishman used the word "terminado" during a meeting with the media on August 7 2018.
The former sports editor of Scotland's biggest-selling newspaper, the Sunday Mail, during his three decades in journalism was immediately alerted to the fact Rodgers could be hinting at the prospect of leaving the club after his arrival in May two years earlier.
In his fifteenth Celtic book, '50 Flags Plus One', Alex writes about the dramatic moment he believed Rodgers may have opened the door to a Parkhead exit.
Here, in another CQN EXCLUSIVE, is an edited extract from Alex's tribute publication to the first fifty-one untainted title triumphs in the club's glorious history.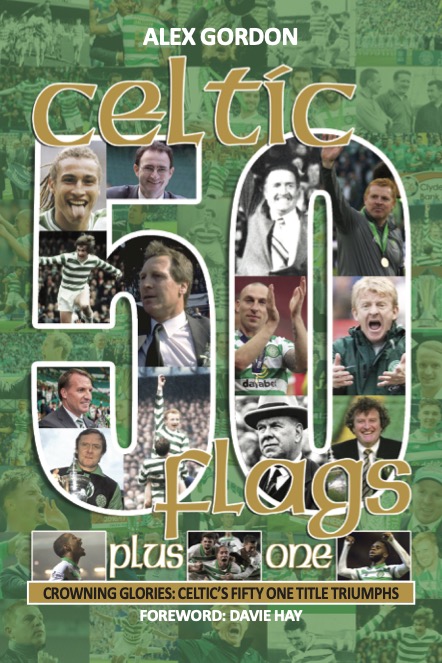 ON FEBRUARY 26 2019, the stunning news broke that Brendan Rodgers had agreed to become manager of Leicester City. The next evening Celtic were due to play Hearts at Tynecastle in the Premiership. The previous year, the Celtic boss had insisted "it would take something extraordinary" for him to leave the club.
Rodgers remarked: "I've always said that I am living my dream here. There will be somewhere I can go and maybe earn two or three times more money, but it's not about that."
Major shareholder Dermot Desmond had gone public by announcing the club would not stand in the manager's way if such an approach was made. Asked for his thoughts on such a possibility, Rodgers commented: "I would speak to the board, but it would take something extraordinary to take me from here. After this season, I have three more years and will be so happy to see those out. I am privileged to be here as manager."
SHAKE ON IT…author Alex Gordon and Celtic manager Brendan Rodgers after the rare and exclusive interview.
Barcelona may have been viewed as "something extraordinary". Real Madrid, too. You could add the name of Manchester United with Jose Mourinho, charismatic and controversial in equal doses, wobbling in the Old Trafford hot seat at the time. "Something extraordinary." Leicester City did not come into that category. Not even close.
However, that's the way ball bounced that particular day. The information Rodgers had absconded mid-flight had been too much to absorb or comprehend for some supporters. Even those close, including relatives, to the personable and persuasive Irishman had been taken on the back-foot.
Claude Puel, only sixteen months into the job, had been relieved of his managerial duties by the King Power outfit two days before the disruption at Celtic Park. However, the dapper Frenchman must have realised he was in the throes of being handed the blindfold and last cigarette following five losses in six league games.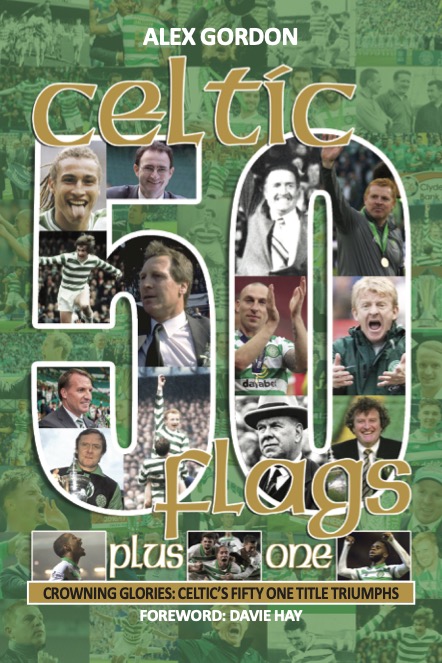 The bullets were surely being loaded as early as the evening of January 6 when the team who had won the English Premier Division in 2016 were humiliatingly dismissed from the FA Cup after losing to fourth-tier Newport, at that stage seventy-four places beneath them in the Football League.
It may have been seen as prudent for the stricken club to have put out feelers for an impending replacement before the final act as they sought their fourth permanent manager in twenty-three months. Eleven days after Leicester's FA Cup exit, Rodgers responded to mounting speculation. "Someone mentioned it to me yesterday," he said. "It is the time of year when you get players and managers linked with clubs and whatnot.
"For me, my only concentration is here at Celtic. Leicester, as we have seen over the last few years, are on an incredible journey as a club. It is a fantastic club, but, for me, my concentration is purely on Celtic and looking forward to the second part of the season."
One month and nine days later, Rodgers was wearing a Leicester City club tie and facing the English media.
THE LAST HURRAH…Brendan Rodgers and Scott Brown come off the field following the 2-0 defeat from Valencia on February 14 2019 – the manager's final European tie at Parkhead.
The Irishman, eight months after the deed, admitted: "The timing wasn't ideal for many people, but I felt the club was in a really good place, the players' mentality, everything around the club was healthy. But, because of how quickly it had happened, it was probably difficult for some people to accept." Who knew Brendan Rodgers could be such a master of the classic understatement?
The incredulity of a large section of the support in Edinburgh the following evening was evident. A bitterness and a sense of betrayal pervaded the occasion. Before the game, a banner proclaimed that Rodgers was 'Never A Celt. Always A Fraud'. The followers' feelings of being let down – and, possibly, abandoned – were scrawled in large print.
Understandable reaction in the circumstances, I suppose. However, I have to say I had an interesting meeting with Rodgers at Lennoxtown for an exhaustive interview which appeared in my tribute book to Billy McNeill, 'In Praise of Caesar', which was published in August 2018.
Rodgers, during his time at Celtic, stubbornly refused one-on-one engagements with the media, newspapers, magazines, TV or radio. Or authors, for that matter. So, I felt somewhat privileged to be admitted attendance to the manager's office on the first floor of the training complex at the rural idyll tucked away splendidly in an isolated corner of East Dunbartonshire.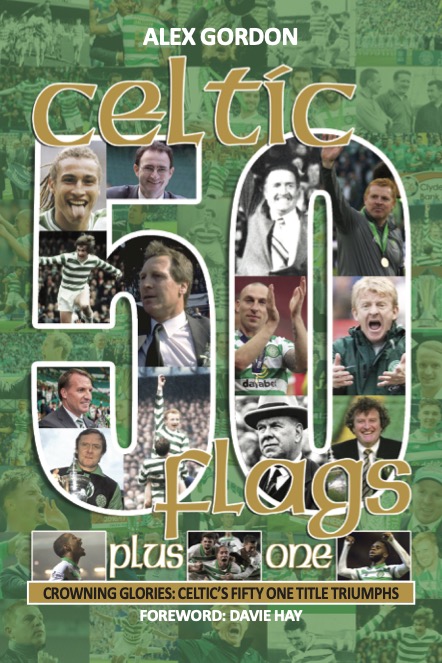 My wife Gerda was also allowed access to take a few photographs and Rodgers was charm personified. Long after the notebook had been put away, we chatted about all things Celtic and I can only say some of his knowledge about the club could not have been gleaned through libraries or film footage. He had no reason to open up about his feelings for Celtic that day. There was no gallery to play to.
He looked content as he recanted stories about his family – particularly his mother – and their fondness of Celtic. If it was an act for an audience of two, I can only say Hollywood missed out on an A-lister. Wearing his training gear, lounging comfortably on a low-slung leather sofa and sipping a cup of coffee, he gazed out at the views towards the Campsies and smiled breezily: "I couldn't be happier." He looked it, too.
At the completion of the extended meeting, he asked again if there was anything else I required, I thanked him for his time, we shook hands and I left his office more than content Brendan Rodgers was the manager of Celtic Football Club.
That interview had taken place in April. Four months later, I was more than a little intrigued to read a media interview with Rodgers where the word "terminado" cropped up.
In journalism, it's known as a bullet word; any reasonable headline-writer on a tabloid newspaper would make absolutely certain it smacked the reader between the eyes. I didn't believe the word had simply popped into the manager's mind. I reckoned it had been a plant for maximum exposure. Why, though?
A week before the second leg of the Champions League third round qualifier against AEK Athens in Greece following an uninspired 1-1 stalemate in Glasgow, Rodgers spoke to the Press at Lennoxtown.
FAREWELL…Brendan Rodgers applauds the fans at the end of the defeat from Valencia – 12 days later he announced he was leaving Celtic.
Asked if it would mean the end at Celtic if he stopped pushing for advancement, Rodgers, surprisingly blunt, answered: "Yeah. My job is done then. Terminado. Gone. But that's the challenge. You have to test yourself to the limit. You have to be courageous as a club.
"It's a joy to work here. I love my life here and I enjoy being the manager here. But it's no good if I just sit back and get comfortable. Being comfortable is the enemy of progress."
I found the manager's delivery more than candid and somewhat disturbing. In between "I couldn't be happier" and "terminado", something had gone more than slightly awry.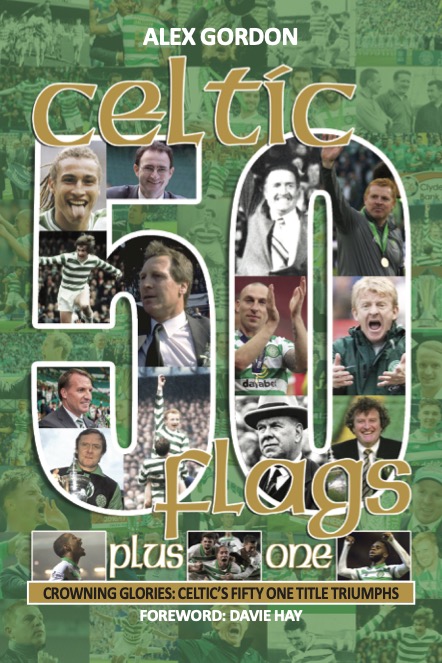 The mood in the camp wasn't heightened when the challenge for the group stages of Europe's elite competition disintegrated following another apathetic performance in the Greek capital, losing 2-1 to an average team who went on to lose all six of their Champions League group games. I believe irreparable damage, on and off the field, was inflicted that evening.
That is why I did not dismiss the first murmurings of a Rodgers flit to Leicester City and, as the minutes of the morning of February 26 ticked into history, I had the distinct feeling I would be describing the story of the manager leaving the champions.
Once the scribbling had been done, deadlines had been met and all angles of the tale exhausted, I couldn't help but let my thoughts drift back to that April afternoon and the meeting with the very relaxed manager in his office at the team's training HQ.
Click Here for Comments >