Dermot Desmond, suavely dressed in an immaculate grey suit, breezed into the luxurious suite at the exclusive London hotel and announced to the invited guests, 'Gentlemen, meet Celtic Football Club's new manager.' He paused for dramatic effect, ushered the smiling individual into the room and added, 'Mr Martin O'Neill.'
Silence. The audience was made up of Celtic boardroom members and there was little doubt that more than a few expected a Dutchman to be presented to them that day instead of a dapper Irishman. Somewhere along the way, Guus Hiddink had become history, as far as the billionaire  major shareholder of the club was concerned. Desmond had remained suspiciously silent as the quest for Celtic's fourth managerial appointment in as many years dominated the daily newspapers.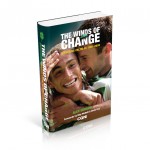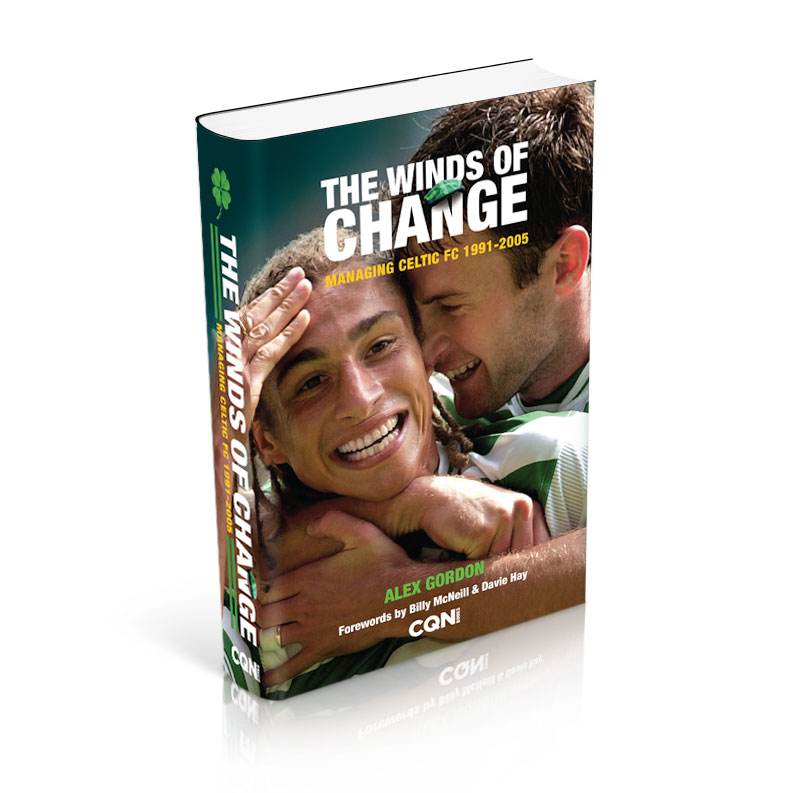 One intrepid reporter caught up with the financier during one of his rare trips to Glasgow, which were never pre-publicised. The pressman seized the opportunity and asked the inevitable question, 'Who is going to be the Celtic manager?' Without a flicker of hesitation, Desmond looked at the blue skies above and replied, 'It's a lovely morning in Scotland.' And with that observation, he took a backseat in a sleek limousine and was whisked away to another destination. The Fourth Estate would have to wait for the public announcement just like everyone else. The debonair businessman, with the dashing Biggles-style moustache, had been busy in the background. He recognised Celtic urgently required stability and the revolving door policy concerning team bosses was having a chaotic effect on the club and, importantly, the fan base. They needed a manager who could meet the requirements and demands of a job that had convincingly demonstrated it had the ability to overwhelm individuals. Martin O'Neill came into focus. Liam Brady was someone Desmond sought out while looking for advice and background knowledge of the somewhat quirky Leicester City boss. Brady gave O'Neill a more-than-favourable review. From that moment, the job was O'Neill's.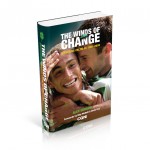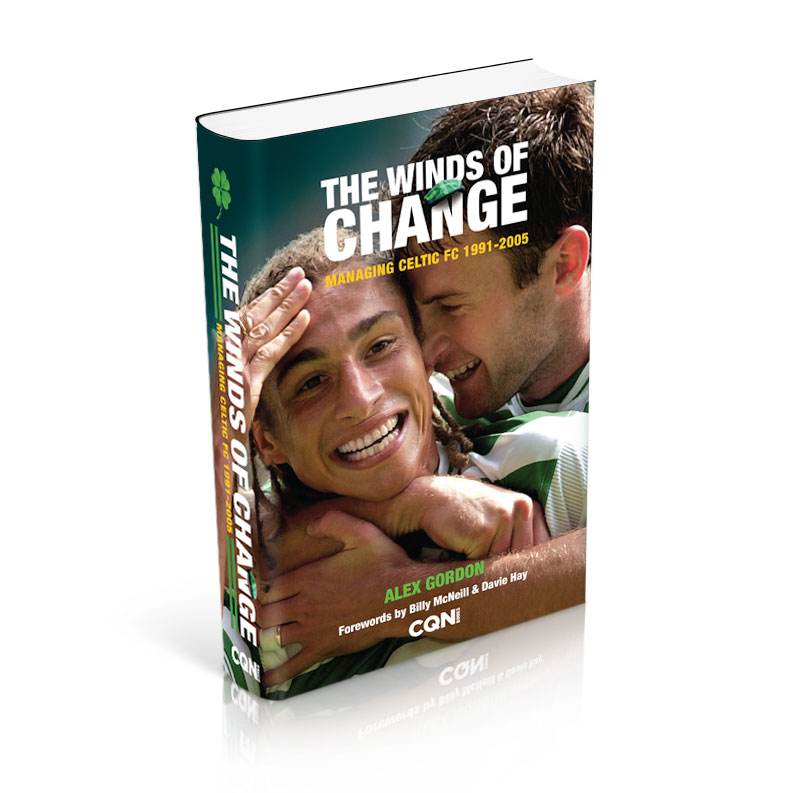 However, before the club could dispense with the news, they had to agree compensation terms with Kenny Dalglish who still had twelve months remaining on his £600,000-a-year contract as Director of Football Operations. There was not the remotest possibility of O'Neill and Dalglish working together. Dalglish would eventually take the club to the Court of Session in Edinburgh accusing them of unfair dismissal. Figures ranging from £750,000 to £1.2million were bandied about before the sorry, messy situation was resolved. Unwaveringly, though, O'Neill was on course to meet his new supporters at the front door at Celtic Park on June 1 2000.
Another problem had to be resolved, too. There was the small matter of O'Neill having already agreed a three-year extension to his Leicester City deal in June 1999, reputedly worth £600,000 a year, matching Dalglish's salary at Celtic. By the summer of 2000, O'Neill had been team boss of the modest West Midlands outfit for five years after beginning his managerial career with non-league Wycombe Wanderers in 1990 and moving on for a brief stint at Norwich City in June 1995. The strong-willed character from the village of Kilrea, in Northern Ireland, had a disagreement with chairman Robert Chase over transfer policy and resigned six months later. He joined Leicester immediately after leaving the East Anglian club. He guided the Filbert Street side – with a ground capacity of 22,000 – to the Premier League in his first season. He also led the team to two League Cup Final successes and it wasn't long before clubs with superior financial resources were looking in his direction. O'Neill, bright and astute, triggered his release from his Leicester City contract after exercising a clause that allowed him, during the close season, to speak to clubs interested in obtaining his services.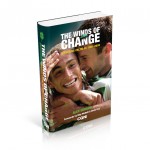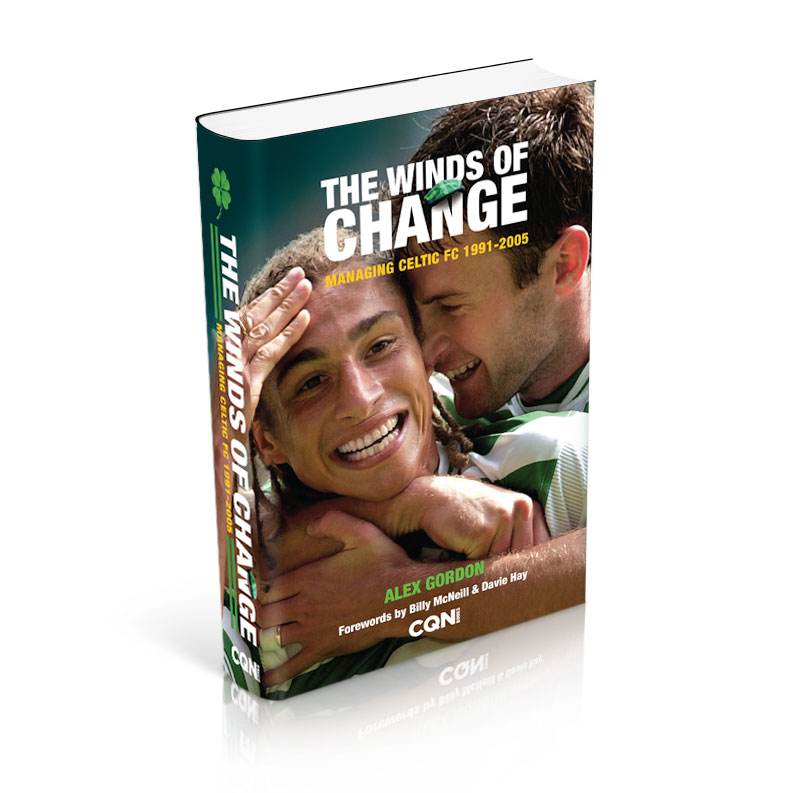 And, so, on a particularly wet afternoon in the east end of Glasgow, O'Neill, with a fair degree of confidence, made his way to the front door at Celtic Park and, holding up his left hand to acknowledge the cheers of his new supporters, he had a few words for the gathering throng. O'Neill said, 'First of all, thank you very much for waiting in the rain. I really appreciate it.' He paused, waved again and continued, 'It's an absolute honour for me to be the manager here, I'm telling you that now. It's an absolute honour.' He stepped back as the rapturous applause gathered momentum. He signed off, 'I will do everything I possibly can to bring some success here to the football club. Thank you.' And with that the fourteenth full-time manager in Celtic history disappeared back into the labyrinth of his new football home where he would rule for five extremely interesting years.
——————————————————
*Extract from THE WINDS OF CHANGE Managing Celtic Fc 1991-2005, published by CQN Books and available to order HERE. You can also click on the image below to order. THE WINDS OF CHANGE is also available from Celtic stores, Waterstones, Hyndland Books, Carlton Books & Timland at Barrowlands.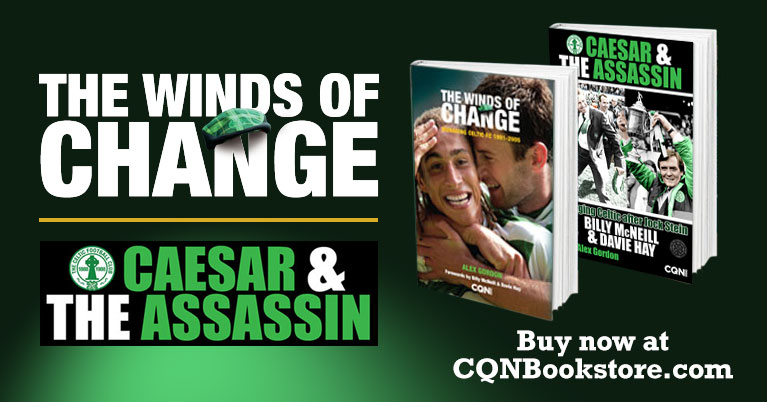 Click Here for Comments >