ATLETICO MADRID 6 CELTIC 0
CELTIC were like a blindfolded man walking a tightrope without a safety net in sight in Madrid tonight.
You knew it wasn't going to end well.
And that was the unfortunate case in this error-strewn, VAR-interrupted encounter against Diego Simeone's side in another Champions League tale of woe.
Three defeats and a draw from four games can only spell failure, but, of course, it only tells part of the Hoops story in this adventure that has been littered with ill luck and some extremely dodgy refereeing decisions.
After conceding a remarkably sloppy goal in only six minutes, the visitors were reduced to 10 men when VAR intervened to have a yellow card for Daizen Maeda eventually upgraded to a red from Slovenian match official Ivan Kruzliak in the 22nd minute.
It was a lamentable decision from an equally-abysmal referee who had the opportunity to view the incident of the Japanese forward stretching for the ball with Mario Hermoso.
SEEING RED…Daizen Maeda is dismissed by ropey referee Ivan Kruzliak in the 22nd minute.
There was contact and, at first viewing it didn't look too clever, but it was more than obvious Maeda was making an effort to get the ball while the forward movement of the Spaniard instigated contact.
Only seconds after the moment of impact between the combatants, there was the disgusting sight of a posse of Atletico players immediately racing in the direction of the whistler, all motioning for a red card.
They eventually got their wish and Maeda looked sickened as he trudged up the tunnel and removed his jersey in disgust.
Even after just such a short passage of time, this confrontation had disaster written all over it for Brendan Rodgers' men.
The procession of pain began in the sixth minute after a sequence of errors that was punished by an eager Antoine Griezmann. Joe Hart made his only mistake of a frantic evening when he failed to clear a right-wing corner-kick.
The keeper fluffed his punch and it ended with Atletico gaining a shy on the left. It was taken quickly and returned into the box. Callum McGregor misdirected a wayward headed clearance straight to the French World Cup ace.
Griezmann lined up a left-foot shot from the edge of the box and it took a touch off Cameron Carter-Vickers as it sped low past the stretching Hart to his left.
TOO EASY…Atletico Madrid hitman Alvaro Morata is unmarked in front of goal as he prods the ball behind the exposed Joe Hart for No.2.
Then came Maeda's dismissal and the Hoops' game-plan went out the window along with their hopes of getting a positive result from this match.
It took until deep in first-half stoppage-time for the hosts to double their advantage. They were being allowed far too much time and space to line up long diagonal crosses from the right wing and that was the case again when Griezmann sent one into the danger zone.
Jose Marie Gimenez rose at the back post to nod the ball down and Alvaro Morata was unguarded smack in front of goal to turn the ball past the helpless Hart.
Rodgers withdrew Luis Palma and the strangely-subdued Matt O'Riley at the interval with Oh Hyeon-gyu and Odin Holm taking their place.
It was all one-way traffic and Hart made a couple of alert stops before Gimenez headed against the crossbar with the defence doing their tailor dummies impersonation.
The third was delayed until the hour mark. Nothing was sticking to Kyogo Furuhashi, making his 100th Celtic appearance, when the ball was worked to him on the rare occasions.
He was crowded out again when yet another ball from the right was delivered with impeccable accuracy and Alistair Johnston's sloppy header fell to Griezmann to hit a first-time drive wide of the despairing Hart.
Moments later, Kyogo and the ineffective Paulo Bernardo were withdrawn with Yang Hyun-jun and David Turnbull coming on in a vain attempt to turn the tide.
It didn't prevent the hosts from adding a fourth in the 66th minute after some more schoolboy defending from Johnston. He made a mess of an attempted headed clearance which dropped perfectly for an Atletico player to tee up Samuel Lino.
The Brazilian bewildered the Hoops right-back with a neat turn inside onto his right foot before lashing a drive into the net.
In a damage limitation exercise, Rodgers removed McGregor in the 71st minute with Tomoki Iwata taking his place.
The move didn't work as planned. Atletico claimed two more goals as they piled on the misery.
On the 76th minute, after some more defensive dithering, Morata was allowed to take a touch on the edge of the box before sending a screamer high past Hart to his right.
LOOKING DOWN…dejected Brendan Rodgers at full-time.
Five minutes from the end of regulation time, Saul Niguez was afforded the luxury of taking a swipe at the ball and miss with his first attempt. With the defence again slow to react, he was given another chance before nudging the ball past the unprotected Hart at the near post.
That brought down the curtain on the night of a red card and red faces for the visitors.
It tells you everything you need to know when you realise that home keeper Jan Oblak's only moment of concern came from one of his own players.
When it was still a single goal advantage to Atletico, Palma drove a left-wing corner-kick to the near post. Morata took a swipe at a clearance and only sent the ball spiralling towards his own net.
Oblak displayed lightning reflexes to throw out a left hand and divert the ball past the post for an amazing save.
That was as good as it got for Rodgers and his players on a night to forget.
TEAM: Hart; Johnston, Carter-Vickers, Scales, Taylor; Bernardo (sub: Turnbull 61), McGregor (sub: Iwata 71), O'Riley (sub: Holm 46); Maeda, Kyogo (sub: Yang 61), Palma (sub: Oh 46).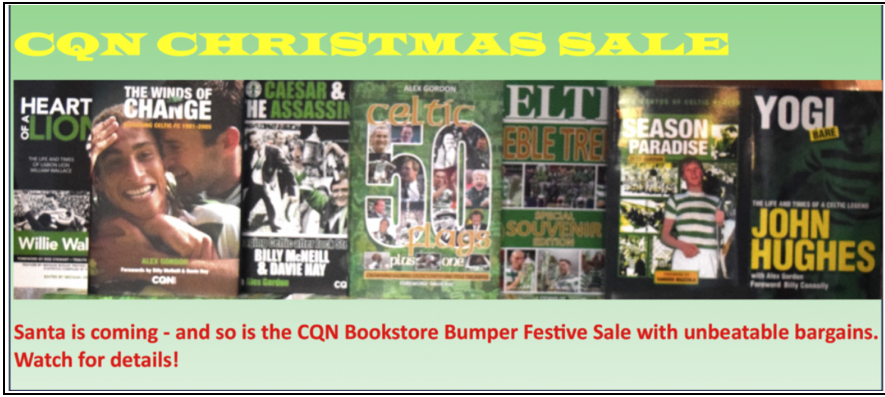 Click Here for Comments >