MYSTERY has surrounded the non-appearance of Celtic great John 'Yogi' Hughes from Jock Stein's Lisbon line-up ever since that memorable, history-making day in the Portuguese capital on May 25 1967.
The iconic Hoops star played in five of the eight games leading up to the European Cup Final, but the nearest he got to the action on the momentous day was a place in the stand.
Hughes, who passed away on August 1 2022 at the age of 79, offered an insight in his acclaimed autobiography, 'Yogi Bare: The Life and Times of a Celtic Legend', which was co-authored by his friend Alex Gordon and published in 2014.
In another CQN EXCLUSIVE series, we will publish extracts to once and for all provide the answers to the Lisbon question.
Please enjoy.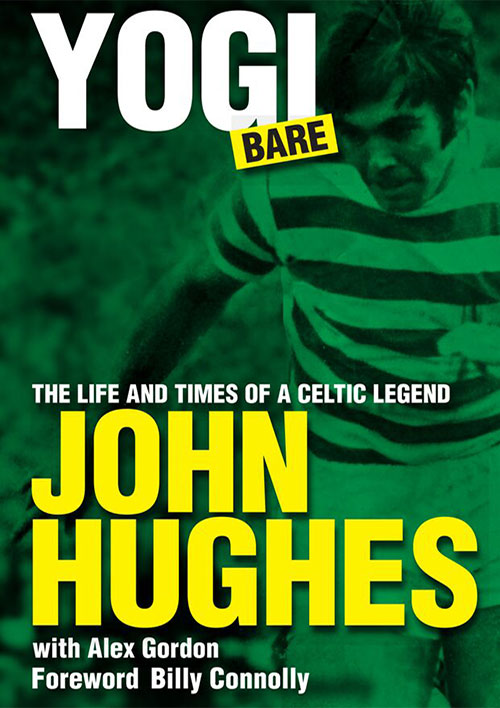 EVEN today, when the players meet for anniversaries and celebrations of Lisbon, I don't really feel a part of it.
I didn't play in that game and that, of course, is the difference. Had I been on that pitch, I would still be talking about it. You would need a gag to get me to shut up.
But I was in the stand that memorable day when I ached to be out on the field with my pals, playing my part in turning over Inter Milan.
Of course, I was overjoyed for my team-mates at the end and we whooped it up big-style, but I couldn't help thinking of what-might-have-been. I suppose that's only natural.
However, back at Celtic Park when club doc John Fitzimons dropped the bombshell news a week or so before the game, I felt sick. I looked at my ankle and I thought of the game against Clyde on April 1. How appropriate is that date? April Fool's Day.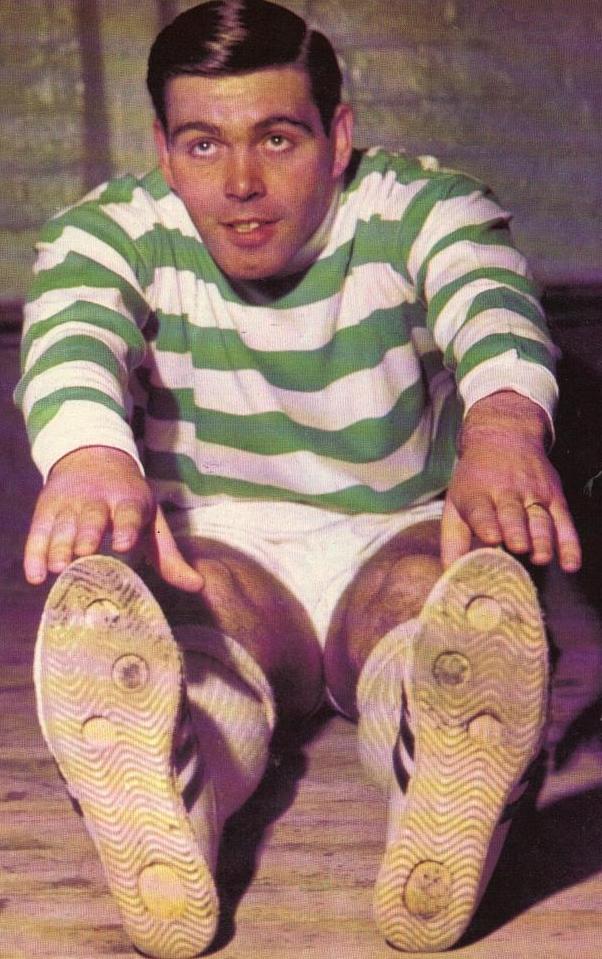 FLAT OUT…John 'Yogi' Hughes goes through a keep-fit session.
Ten of the eleven who started that Cup-tie would line up against Inter Milan. I was the odd man out. Bobby Murdoch was injured and Willie Wallace took his place on the right-hand side of the midfield. When Bobby was fit, he, as expected, went straight back into the side with Willie pushing forward and I dropped out.
The semi-final against the stuffy Shawfield outfit will hardly be remembered by even the most fanatical among the Celtic support. It ended in a goalless draw and I actually remained on the pitch for the entire 90 minutes. I had taken a knock, painful upon impact, but it had settled down as the game wore on.
That sort of thing happened all the time. The old expression is 'running off an injury' and that was true that afternoon at the national stadium.
However, these sort of injuries have a horrible habit of manifesting themselves the following day. I awoke and my ankle had ballooned to three times its normal size. That wasn't an unusual occurrence, either, and I wasn't overly-anxious. I rested it all Sunday because I knew the Cup replay against Clyde was due on Wednesday and I didn't want to take any risks.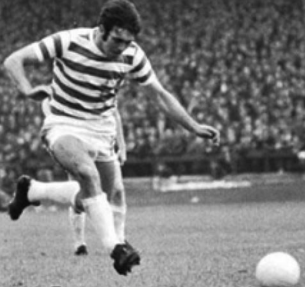 OFF AND RUNNING…John 'Yogi' Hughes in a typical action pose.
Back at training on Monday, I realised I couldn't put my full weight on the foot and the ankle was still giving me jip. The swelling was beginning to relent, but it was still uncomfortable. Bob Rooney, our physiotherapist, and Dr Fitz got to work on it that afternoon.
We had reached a crucial part of our campaign and I didn't want to miss out on the run-in. We looked as though we were about to retain our League Championship although Rangers were pushing us all the way.
I had picked up a League Cup winners' medal after we had beaten our Ibrox rivals 1-0 at Hampden and, at that stage, had played in four of our six European Cup games and we were due to play Dukla Prague in the semi-final. Exciting times lay ahead. If only I had possessed a crystal ball.
'How's the ankle, Yogi?' asked Big Jock on Tuesday morning. I told him the truth.
'Still feeling a little bit of discomfort, boss.'
He thought for a moment and said, 'Okay, take it easy today.'
I went through a light routine, a bit of running, twisting and turning and striking the ball. There were twinges, but I was sure I could play at a push. Jock, though, rarely took risks with a player's fitness.
When he named his line-up, I found I was on the substitutes' bench. Fair enough. There was the possibility I couldn't have gone full pelt for 90 minutes so it made sense.
ON THE PROWL…John Hughes awaits a slip from Rangers keeper Peter McCloy in the heat of an Old Firm battle.
Remember, too, teams could only name one player on stand-by back then. Maybe, as in the present day, if the manager had an entire platoon at the ready with three being allowed to get the nod, things may have been different and Jock may have been tempted to take a chance. Doubt it, though.
He was a real stickler for full fitness throughout his team. Anyway, Jock brought in Charlie Gallagher to the midfield and pushed Bertie Auld slightly wider on the left. It worked, too, with Bertie scoring one of the goals that helped the club ease to a 2-0 win over Clyde.
I came on in the second-half to test my ankle. By the way, that was a very good result because the Shawfield side had an excellent season in 1966/67 and finished third in the league behind ourselves and Rangers. So Jock was absolutely right to make sure his team was firing on all cylinders that night.
A week after the Scottish Cup win over Clyde, there was the very different challenge of Dukla Prague to contend with in the first leg of our European Cup semi-final at Parkhead.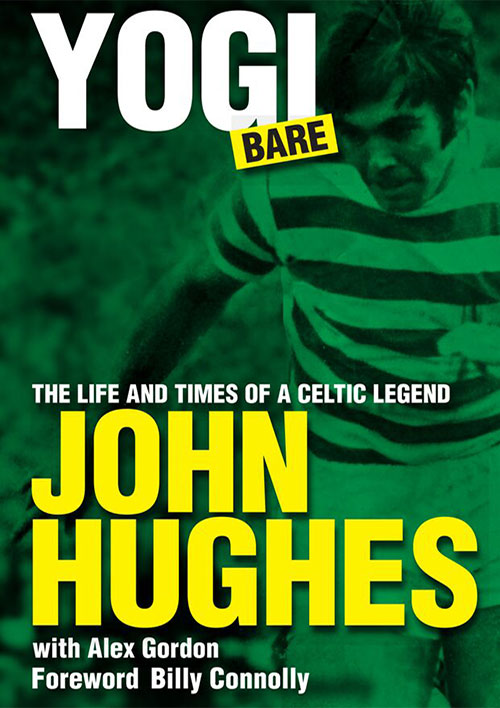 Veteran midfield playmaker Josef Masopust was by far their most recognisable name. He had been Czechoslovakia's captain when they reached the World Cup Final against Brazil in Santiagio, Chile, in 1962. Masopust, who won the European Footballer of the Year that same season, actually scored the first goal of the encounter before the South Americans came back to win 3-1.
He may have been 36 years old by the time the Czechs reached the last four of the most prestigious tournament in club football, but we knew he could still play a bit. Dukla had got their campaign underway with a 6-0 saunter against the Danish part-timers of Esbjerg.
They threw their hat into the ring for the silverware in the next two rounds. They thrashed a very strong Anderlecht side 6-2 on aggregate, beating them home and away with Masopust scoring in the first leg in the vast and charmless Juliska Stadium where Celtic history would be made later that season.
Europe really took notice of their next result. Ajax had produced the sensation of the previous round when they annihilated Liverpool 5-1 in the first leg of their confrontation in Amsterdam.
Legendary boss Bill Shankly claimed the result was "a complete fluke" and his side would turn it around at Anfield. Johan Cruyff wasn't listening and netted the opener on Merseyside as the Dutch eventually cemented a 7-3 passage to the quarter-finals.
DREADED TREATMENT TABLE…John Hughes grins and bears it on this occasion with the Celtic club physio Bob Rooney for company.
They were being tipped as outsiders to win the tournament. This was at a time before anyone had a clue what 'Total Football' was all about. The Dutch had invented the system and it was good enough to get Ajax to the European Cup Final in 1969 where they lost 4-1 to AC Milan.
Obviously, though, they perfected it by the time the seventies rolled round and Feyenoord beat us 2-1 in Milan and then Cruyff and Co racked up a memorable hat-trick in the following years.
Back in 1967, though, they were still seen as a bit of an unknown quantity. However, any team who had taken seven off the English champions deserved respect.
Dukla beat them 3-2 on aggregate and earned the right to their trip to the east end of Glasgow. We understood completely that only our best would be good enough against this lot.
* TOMORROW: Don't miss the EXCLUSIVE Part Three of Big Yogi and Lisbon: The Truth
Click Here for Comments >