HOW good was Big Billy? He was a top man, on and off the park. A real gentleman and very good company. I didn't play against him too often, but I recall a friendly game at Parkhead in August just before the start of the 1966/67 season.
My Manchester United colleagues Bobby Charlton, Nobby Stiles and John Connelly had won some sort of football trophy the week before, George Best was in our side and Pat Crerand was playing against his beloved Celtic.
I was up front and Big Billy was at the heart of their defence.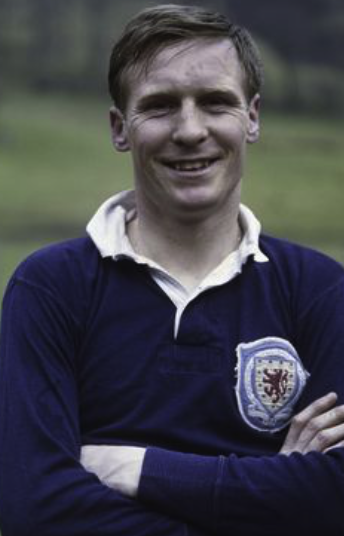 BILLY IN BLUE…the Celtic icon in his early days as a Scotland international player.
Now let me make this clear just in case there is any confusion – I hated centre-halves. They got in the way of me and the goalkeeper and I had no time for them. They would kick me and I would kick them back. That was the matchday ritual.
I expected no favours from them and they knew they certainly wouldn't get any from me. Big Jack Charlton and I had used to enjoy a fair old scrap back in the days when Manchester United and Leeds United were massive rivals. I had to laugh when Jack admitted he had a few of my shirts at home – the ones he had ripped off my back!
I might have been a Scotland team-mate of Billy McNeill and we would share a beer or two after a game, but all bets were off when the referee blew to get the game underway. Afterwards, no problem and it was a case of 'where are we going for a refreshment?' But friendship went out the window when I was on the football pitch and Billy knew what to expect.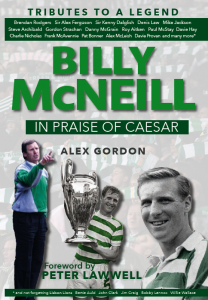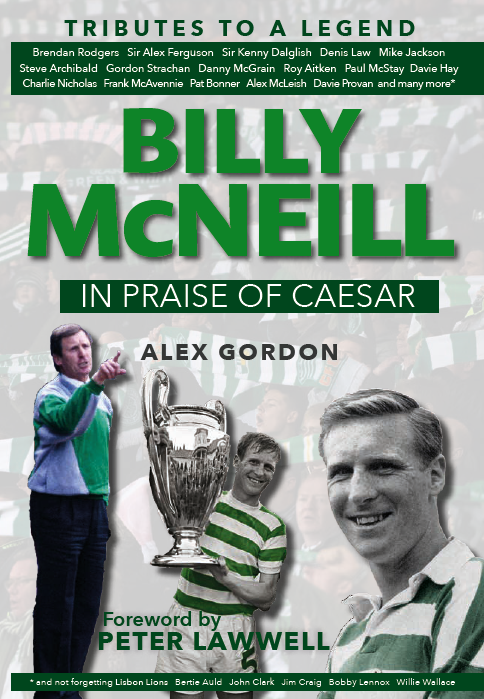 We piled into each other that afternoon, no over-the-top stuff or anything like that, but we were two combative blokes playing against each other and I wanted to win for United and he wanted to do likewise for Celtic.
I can say right now, Billy was scrupulously clean, which is not something I could have said about a lot of the defenders I faced back then.
Billy McNeill got closer to that European Cup than I ever did and I can't think of a more deserving individual to become the first Scot to hold aloft that gleaming trophy.
Click Here for Comments >