BILLY McNEILL was deadly serious. 'Get your act together or you're on the next boat home,' he told me.
I was 19 years old, a boy among men, really. I could have folded. Let's face it, those were extremely hurtful words from the Celtic manager.
If Billy was trying to provoke a reaction from a rookie keeper, then he had more of an impact than any psychologist. I was determined to prove the manager wrong. Quite literally, my future was in my own hands.
I always arrived early for training, but I can tell you, I never got in before Billy. I think he switched on the lights in the morning when he arrived and switched them off at night when he went home.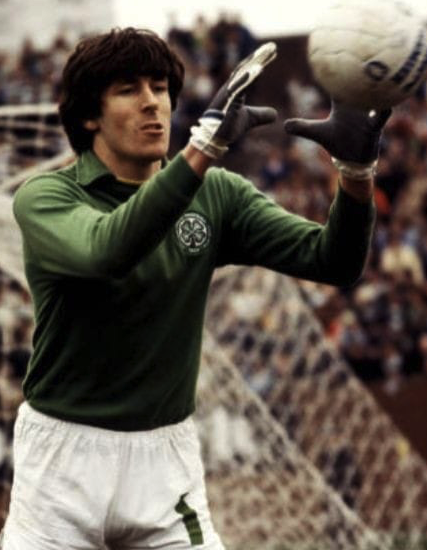 YOU NEED HANDS…Pat Bonner warms up before one of his early games for Celtic.
I had had something of a meteoric rise after becoming Jock Stein's last signing for the club on May 14 1978, just ten days before my eighteenth birthday. I often wondered about that.
Big Jock must have known he would be leaving the position yet he still took time to travel over to Ireland to sit down with a teenager and explain all that entailed in becoming a Celtic player. He went through everything in fine detail. And then I turned up for pre-season training in July and there was no sign of Jock.
Billy McNeill and his assistant John Clark had just taken over after leaving Aberdeen, so we were all starting at the same time. Naturally, they didn't know me, a raw teenager from Donegal Junior football who had been spotted by Sean Fallon playing for Keadue Rovers.
That actually worked for me. Billy and John really put me through my paces during the pulverising training routines before they made up their minds. They had to find out fast if they believed I had what it took to be a goalie at the club.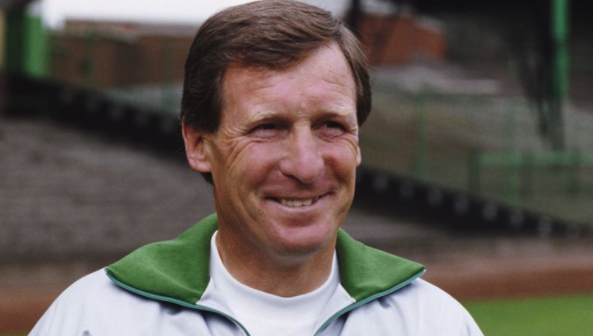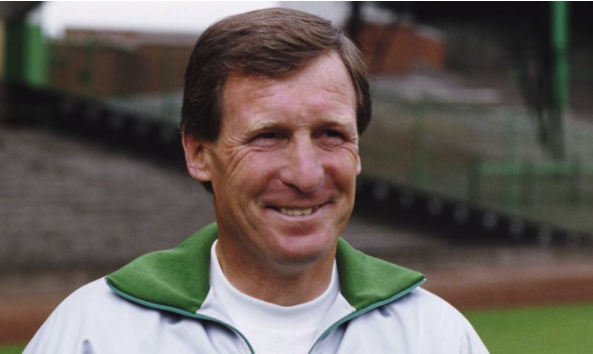 At that time, Celtic had Peter Latchford and Roy Baines as the two main goalkeepers. I was put in the reserve side, but I trained with the first team. Billy realised he would have to toughen me up just in case an injury ruled out the others. You could say things got a bit rigorous during training. The manager was determined to work on my ability with cross balls.
As a special treat, he arranged for the likes of Big Shuggy Edvaldsson, Roy Aitken, Tom McAdam and Roddie MacDonald, all six-foot plus and built to match, to make sure I knew they were around when I came for a high ball.
I should add Billy joined in, too. He was still fit enough to get into that tracksuit, as he did every single day. He was eager to get involved in everything we did and, at the same time, he made certain there were no slackers.
I used to play Gaelic football back home in Ireland, so I was used to going up early to catch the ball. However, with a football, that could prove to be dodgy. One slip and the ball would be behind you and, as luck would have it, there would normally be an opponent lurking around to stab it into the net. So, there was a slight change in timing and rising to meet a ball dropped into a packed penalty area when friend and foe went for it at the same time.
All sorts of crosses were flighted into the penalty area in an aerial bombardment and I had to attempt to clear a path to take the ball at the most advantageous point. Billy, Big Shuggy and the others made it as difficult as possible for me to make a clean catch.
I was buffeted around, blocked off, challenged with elbows flying around and you had to maintain complete and utter concentration. If I mishandled a cross, Billy would simply say, 'Right, let's spend another half-hour on this. Take your positions, boys'. And we would go through it all again.
It could be brutal. These guys were my colleagues and they were giving me more of a bashing than our opponents on matchday. After weeks of being clattered by my so-called mates, I decided to do something about it. During another exhausting training session, a ball arrived in the box and, as luck would have it, it was about to land between Billy and me.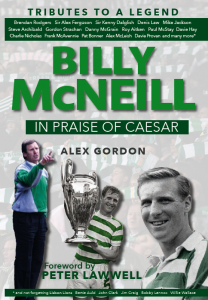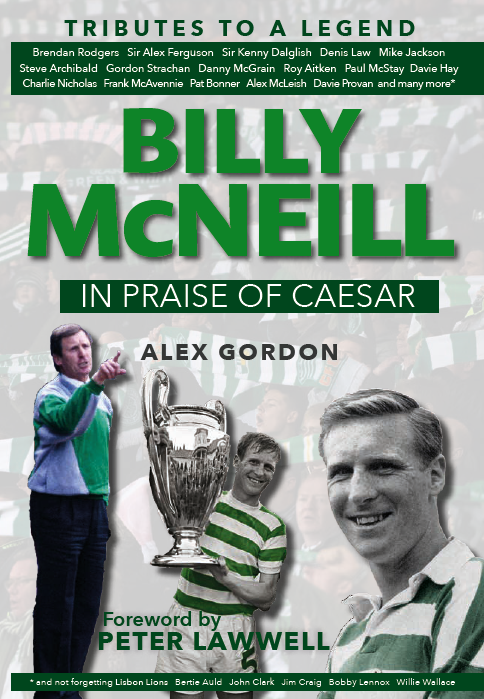 I saw my chance. I went for it with everything I had. We were two big lads and, remember, Billy had been playing for Celtic just three or four years beforehand. We were on a collision course and I decided to punch the ball clear.
There was a dreadful thud and maybe I got more of Billy's head than the spherical object. The manager was just a wee bit dazed as I said, 'Sorry, boss, I think I might have caught you there.'
Those merciless and gruelling training routines came to a halt that day. Of course, it could have been a coincidence.
Click Here for Comments >