WELL, that was a wee wake-up call last night. Proof positive that is doesn't matter how much of the ball you have and how many accurate passes you make, if you don't create, then you don't win games! Add to that 2 catastrophic errors from the normally dependable Kolo Toure and you lose two simple goals!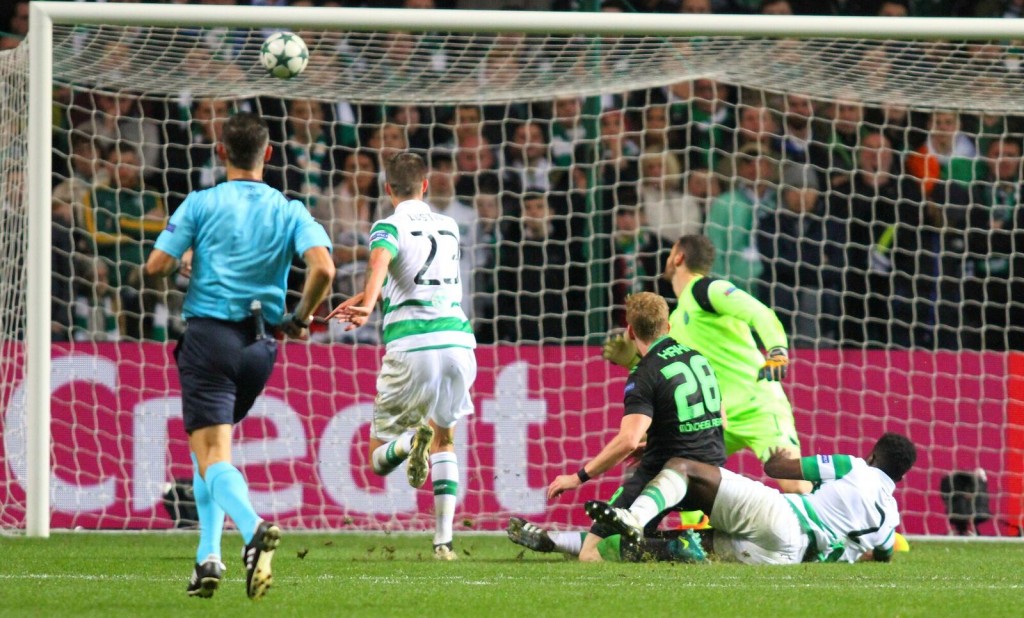 First, the stats: on the face of it, Celtic were the side with more possession (58% to 42%) and more passes (612 to 512).  Celtic also had a better pass completion rate (85% to 82%). Brown and Toure both made 99 passes with 96% and 86% completion rates.  However, Monchengladbach had 13 attempts at goal with 6 on target whereas Celtic had 9 attempts with only 1 on target. And Borussia covered more ground – 113.2 km to Celtic's 110.1 km.  This may be the most telling statistic of all!  Their movement off the ball was far superior!
To me, Borussia Monchengladbach won the tactical battle in the first 15 minutes. Their organisation and movement didn't allow Celtic to settle or develop a rhythm to their game; our midfield 2 of Brown and Bitton struggled to get the ball and both full backs failed to drive forward. As a result the front 3 and Tom Rogic had no service and couldn't make an impact.
The other outcome of this was that for periods during the game, the crowd were flat and Gladbach were spurred on by their very noisy support!
As the first half wore on, Monchengladbach's movement when they had the ball was far better than Celtic's. Whereas they had less possession, when they did have possession they were more creative with 8 shots on goal, 4 on target. We had 1 shot on target from 3 attempts.  Much of Celtic's possession was in our own half and the lack of movement from our attacking players, coupled with very effective closing down from the Germans meant we were creating very little. Brown and Bitton were swamped by their midfield 4, choking off any forward play.
The normal "out-ball" to our full-backs pushing forward wasn't an option because both Lustig and Tierney were back-tracking too often to cover their wide players; Tierney had a very quiet game after he was booked. As a result, we passed the ball neatly across the backline with no forward penetration. Borussia's 3-4-3 worked very effectively; our lack of penetration made it easy for Gladbach and the impressive Vestergaard pushed forward to snuff out a number of attempted through balls and dominated our front players throughout the game.
Brendan Rodgers usual ability to tweak the formation didn't work, even when he injected drive and pace from McGregor and Griffiths. The superior organisation from Borussia nullified that effectively.
Craig Gordon had 2 very good saves in the first half and his distribution was much better than it has previously been. The back four, however, often seemed slow to pick up the runs of the Germans and as a result, they had 16 passes into key attacking areas to our 5.
Brown tried his best to drive the team forward but with little assistance from Bitton who found it difficult to get on the ball; when he did get the ball, most of the time he had his back to the Borussia goal and this meant that he was ineffective in building any attacking play. His languid performance last night left us short of ideas and options in the final third of the pitch.
Tom Rogic had a very quiet game and despite some neat footwork at times, his only real contribution in the first half was a great through ball to Sinclair who, unusually, lacked composure and squandered a great chance. Sinclair also had a great opportunity from a cross early in the second half, but headed well wide.  This summed up his night. He had some decent possession, but not in telling areas.
James Forrest on the other side had a very quiet game; much of this was down to the Germans effectively cutting off any supply to him and Lustig's inability to get forward and link up.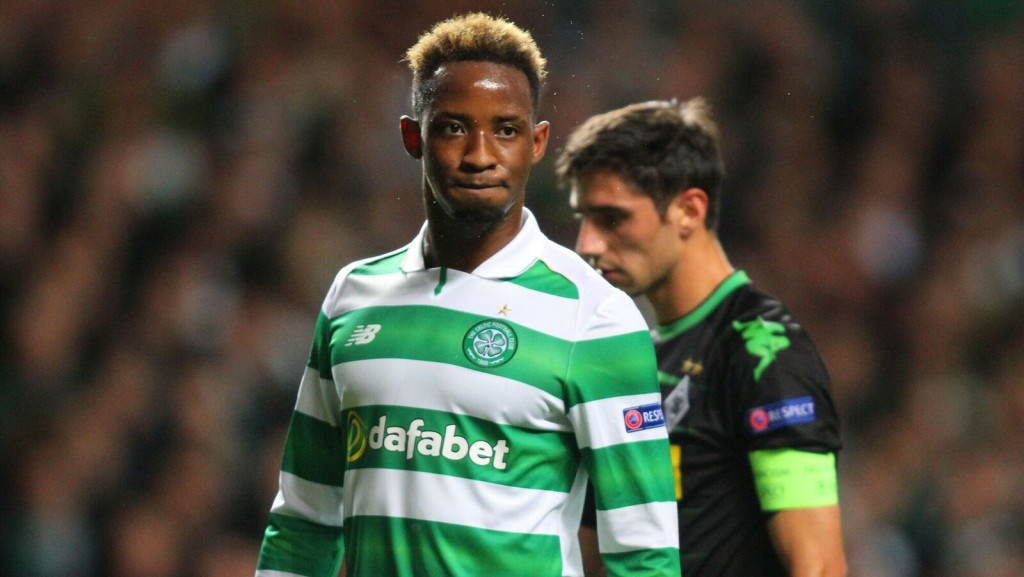 Moussa Dembele was very effectively marshalled by their central defenders and Vestergaard's physical presence made it difficult for him to make an impact on the game. Even when Griffiths came on there was no real penetration from either of them. McGregor added some energy to the team driving forward but lacks the guile to open up a defence.
Patrick Roberts showed some great skill when he came on and roasted their defence a couple of times; however, Lustig running into him and knocking him flat on his back on the bye-line typified our night!
It doesn't even help to look at the fact that apart from 2 smart saves in the first half, Craig Gordon wasn't tested until Kolo Toure stepped in. He has been man enough to admit he made dreadful, basic mistakes and cost 2 goals!  Sviatchenko covered for him on a few occasions, particularly near the end when he was out on his feet.
So how much better than us were Borussia Monchengladbach?
Technically I'd argue that they were no better than us; in fact in Forrest, Roberts, Rogic, Sinclair and (at times) Dembele I think we have players with better technical ability than Gladbach. Where it showed, however, was that this is a team that plays a very effective system that they are used to playing; every player knew their job and carried it out effectively.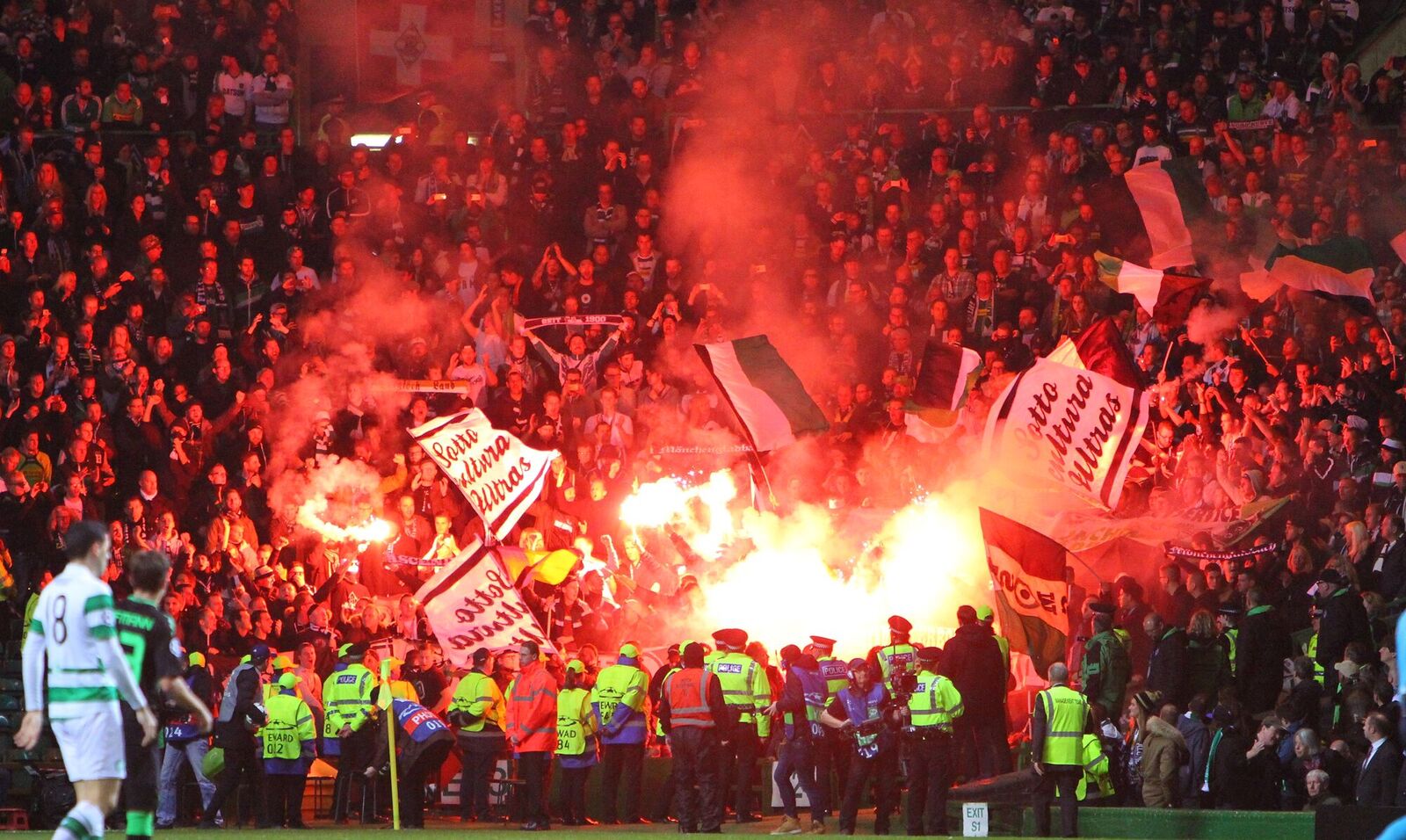 They are also playing against a higher standard of opposition week in, week out, and this showed in their thinking and movement.  They were half a yard sharper in thought and movement. The other significant factor is that mistakes are punished by goals at this level. The standard of opposition we play each week would not have scored either goal against us.
On a positive note, although disappointed, I think that we are a bit ahead of where I thought we would be this season. The players are still settling into the way the manager wants them to play; whilst they are able to produce this high-tempo play against SPL opposition, working it against better, more organised players is proving difficult.
I genuinely thought we could get a positive result out of the game, but it showed we still have a way to go.  It was a lesson in a different way to the one we were given in Barcelona; probably a more important lesson that will teach us more!
So we need to use the next 3 games to build our experience; no expectations, just use the opportunity to continue to test ourselves against superior opposition and build for next year.
So where do we go from here?
Well, to Hampden on Sunday and take our frustrations out on the Mouldy Loaf and Comedy Club FC!
KTF
Written by VFR800 for CQN.
Meanwhile Andy Lynch's autobiography Hoops, Stars and Stripes with Paul Dykes is published today.
You can still take advantage of the great launch offer – buy Andy's book and you will get a signed copy by the former Celtic captain AND you will also get a signed copy of Quality Street Gang for FREE.
So both signed books for just £14.99 plus p&p exclusively from www.cqnbookstore.com
Click Here for Comments >