CELTIC will face Michael Beale's Ibrox side at Parkhead this afternoon with the target of going TWELVE points ahead in their determined pursuit of a second successive title.
Ange Postecoglou's men have been relentless all season and a victory today will leave them just three wins away from another crowning glory with seven games to go.
Paradise will be rocking with 60,000 Hoops fans roaring on their favourites who enjoyed a 4-0 success over theie Govan opponents at the same venue in September.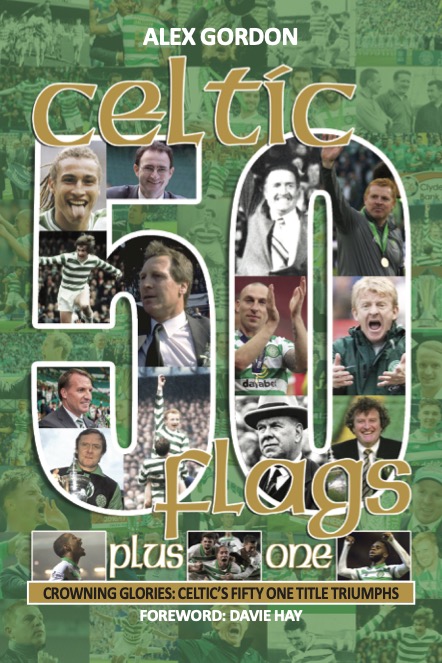 Back on January 3 1966, as the icy mists swirled around the east end of Glasgow, legendary boss Jock Stein was preparing his players for the visit of Scot Symon's Rangers.
No-one knew it at the time, but the manager and his players were on the brink of as astonishing sequence of championship triumphs, the first nine in a row.
It was an extraordinary turnaround in the fortunes of the club who hadn't won the flag since 1954 – when Stein was the club's centre-half.
Author Alex Gordon tells the remarkable tale in his fifteenth Celtic book, '50 Flags Plus One,' as he details the club's first 51 untainted titles.
Here is an edited extract from the tribute tome, published by CQN.
Please enjoy…
THE hands on the clock had nudged beyond 2.45pm on January 3 1966 as the east end of Glasgow shivered in the snarl of an unremitting winter's afternoon. For hours, blanket fog had threatened to settle and bring the city to a standstill.
At half-time in the home dressing room, the uncompromising weather conditions were of no consequence to exasperated Celtic manager Jock Stein as he spoke sternly to his players.
HEAD BHOY…John 'Yogi' Hughes challenges Rangers keeper Billy Ritchie to a high ball.
His team were trailing by a goal and Stein never attempted to disguise disappointment. The performers in green and white hoops assembled in front of him were in direct line of his ire. "This is more important than a Cup Final," he hammered home, the forefinger of his right hand being thrust at each individual, one at a time. No-one escaped.
"This is the league championship. Win this game and they'll never catch us. Get out there and get the job done."
Ironically, earlier in the day, Stein, wary of the impending climatic change, had been determined to get the game played as he hoped to mastermind a two-point advantage over his side's main rivals, Rangers. The teams were vying for outright leadership at the top of the league although Celtic had a game in hand. Stein, though, was only interested in points on the board and he fully understood the importance of emphasising who were the new masters of Scottish football.
The Celtic gaffer, as was his normal pre-match custom, walked on the pitch about an hour or so before kick-off. On this occasion, he accompanied referee Tom Wharton, a massive match official who, at 6ft 4in, had earned the moniker Tiny. With visibility rather indistinct, the game would surely have been in doubt at this stage.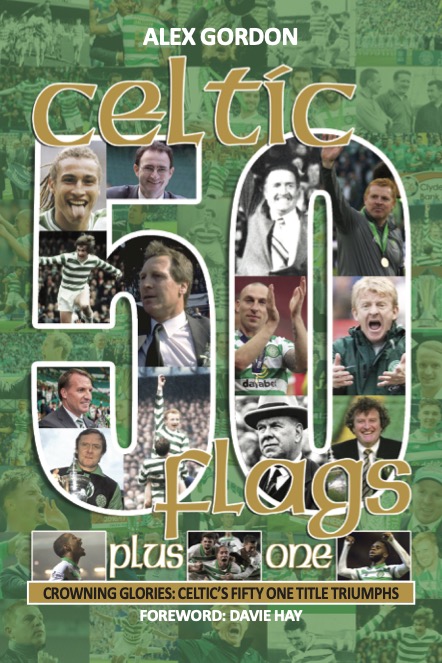 Stein was nothing if not forceful. He would have got to work on Wharton. "Och, there's nothing to worry about, it'll clear in a few minutes." Any hesitation or doubts the whistler might have harboured about the wisdom of starting the Glasgow derby would have been dispelled by the persuasive tongue of the Celtic manager.
However, a goal in ninety seconds from the Ibrox club's Scotland international winger Davie Wilson had left Stein's team adrift at the interval. And The Boss was far removed from satisfied. John Hughes was among those on the receiving end at half-time.
"Big Jock never took any prisoners when he was in that sort of mood," remarked the juggernaut frontman. "I can never recall him easing off in those fifteen minutes during the interval. It didn't matter that we could be a few goals ahead, he would still have comments and observations to make.
"Basically, he never wanted us to get complacent and believe the second forty-five minutes would be a stroll in the park. Anyone thinking along those lines found themselves in the reserves the following week. Or, even worse, sitting in the stand.
"It was so important to our manager that we entertain as well as win. He continually reminded us we had a duty to perform flat-out on every occasion for the man on the terracing. 'They've saved up all week to come and pay to see you play. Don't forget that. Don't let them down.'
"No game ever passed without those words being said to the players."
HAT-TRICK HERO…Stevie Chalmers (extreme right) watches one of his trio thunder past Billy Ritchie with Jimmy Johnstone getting a good view.
In the freezing conditions at the restart, an updated First Division table would have presented Rangers two points ahead in the duel between the game's most ancient, ferocious and durable foes. Celtic, without a league title since 1954, were only forty-five minutes from surrendering home advantage and the opportunity to move two points in front with the possibility of another win to enhance their superiority.
Stein was more than aware a victory for his team would undoubtedly deal a massive blow to the visitors who had claimed six championships during the Parkhead side's twelve years in football's version of purgatory. Plus Celtic had not beaten their neighbours in a January fixture home or away for twelve years. It was now or never for Stein and his players.
"To be perfectly honest, we were all thoroughly sick to our back teeth about getting Rangers' supremacy rammed down our throats," recalled Hughes. "We had won the Scottish Cup, our first piece of silverware in eight years, and we had also claimed the League Cup in the previous eight months or so, but those triumphs didn't matter in the grand scheme of things; the First Division crown was the priority.
"So, each player in that dressing room that afternoon fully understood what the manager was saying. Yes, this was a whole lot more important than a showpiece event at Hampden with all the attendant razzmatazz. We had fought hard since the start of the campaign to get into this alien position – no-one in that dressing room had been joint-top before at this stage – and now it appeared to be slipping away from us.
BOBBY DAZZLER…a mighty first-time effort from Bobby Murdoch zips high past the helpless Billy Ritchie.
"And I mean that literally, the underfoot conditions that day were treacherous. It probably looked quite picturesque with the frost on the pitch glinting under the floodlights, but try bloody playing on a surface like that. It was difficult enough trying to remain upright never mind attempting to run with a ball at your feet."
It's in folklore now that Hughes threw away his usual rubber-studded footwear after he had spotted a pair of discarded white training shoes abandoned and lying in a corner of the dressing room. They had suction pads and were used exclusively for indoor training. The outside-left believed they might have belonged to Billy McNeill and, fortunately, both fitted the same boot, a size of ten. He reckoned he had nothing to lose because he had rarely threatened the Rangers rearguard in the opening period.
Forty-five minutes afterwards, Hughes and his team-mates were receiving monumental pats on the back from their elated manager as they headed up the tunnel. The full-time scoreline of CELTIC 5 RANGERS 1 left little room for debate on who were the new dominant and vibrant force in Scottish football.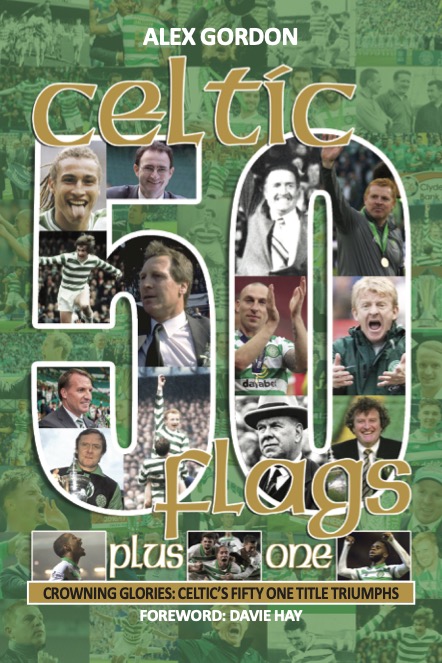 The winger had shredded the opposing defence with a devastating virtuoso display as Stevie Chalmers tucked a hat-trick beyond Billy Ritchie with Charlie Gallagher and Bobby Murdoch firing in pulverising long-range first-time efforts that almost ripped the net from the stanchion.
Hughes reflected: "The fog continued to descend and about an hour after the game, you could hardly see a hand in front of your face.
"The visiting contingent in the 65,000 crowd must have hoped it had fallen earlier and the match wouldn't have started or might even have been abandoned.
"We were firmly in pole position which, as I have said, was highly unusual for a Celtic team in January."
The sixties, though, was deemed to be a decade of change and Celtic were in the vanguard.
Click Here for Comments >