CQN yesterday marked the 56th anniversary of Celtic's historic European Cup triumph with a collection of edited extracts from Alex Gordon's tribute publication, 'Lisbon Lions: The 40th Anniversary Celebration'.
Davie Hay was one of the Quality Street Gang of youngsters – along with Kenny Dalglish, Danny McGrain, George Connelly and Co – who arrived just too late to get involved in the glorious achievement by Jock Stein's great team that unforgettable day in Lisbon on May 25 1967.
Here is his story.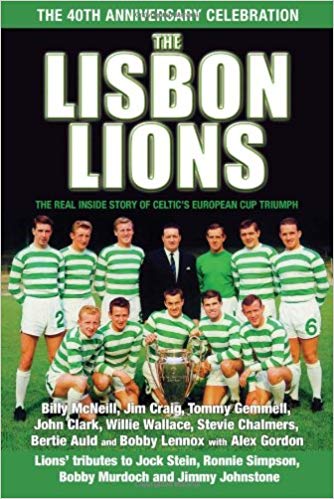 I WAS born three years too late. I am not wishing my life away, but I wouldn't have minded making my entrance onto this planet on January 29, 1945 and not 1948. Then I might have been in with a chance of playing in Lisbon.
Where in that wonderful team, I don't know, but I would have been thrilled simply to have been part of that experience.
I signed for Celtic in March 1965, the same month as Jock Stein returned as manager. Actually, Tommy Docherty was interested in taking me to Chelsea at the time, but as soon as Sean Fallon told me Celtic, too, wouldn't mind signing me, there was only going to be one winner and that was the club from the east end of Glasgow.
So, I was on the staff as a 19-year-old back then as Celtic swept through Europe and got to the final where they would meet Inter Milan on May 25, 1967. I knew Celtic had plans to take some of their younger players to Portugal to give them some experience of football at that level.
You could say I was just a wee bit excited at that prospect. Sadly, though, it was not to be. The travelling squad was announced and the name Davie Hay wasn't on it. I had left it too late to make travel arrangements or even get a ticket, so the next best thing was to watch the big game on the television. What a game! I was transfixed to the set and I kicked every ball. I was exhausted at the end!
HAMPDEN FIRST-TIMER…a young Davie Hay in action on his way to picking up his first winner's medal in Celtic's 1-0 League Cup Final triumph over St Johnstone on October 25 1969.
As people said at the time, it was a magnificent achievement and it helped to reverse the trend of thinking that only defensive-minded teams could be successful. Inter Milan had, of course, built their reputation on spoiling, negative tactics, but they were blown away in Lisbon. That was 2-1 going on 6-1.
The main thing is, though, that Celtic were rightly acclaimed European champions and it was a title they thoroughly deserved. No-one could say otherwise. It was a triumph applauded by everyone.
I learned a lot from mixing with the Lisbon Lions. Just to be around these guys in training was a bit special. Billy McNeill always had a special presence about him. If you walked into a crowded dressing room you would have immediately picked out Big Billy as the Celtic captain. He just had that aura about him.
Big Jock was different class, too, of course, and if I couldn't learn a thing or two from this guy then I was surely wasting my time.
I could go through the whole team: Ronnie Simpson, Jim Craig, Tommy Gemmell, Bobby Murdoch, Billy McNeill, John Clark, Jimmy Johnstone, Willie Wallace, Stevie Chalmers, Bertie Auld and Bobby Lennox. Every one of them a star in his own right. They all had different abilities and it took a great manager such as Jock Stein to take all that varying talent and shape it into a side that would conquer Europe.
SAN SIRO SORROW…Davie Hay in action against Wim van Hanagem as Celtic topple to a 2-1 extra-time loss in the 1970 European Cup Final in Milan.
We shouldn't forget the other guys who helped the club get to Lisbon, but didn't play against Inter Milan. John Hughes, for instance, played in five of the nine games during that successful run. Willie O'Neill played in four, Charlie Gallagher and Joe McBride in two.
We should never overlook the input of Sean Fallon, too, as Big Jock's right-hand man. All these guys, and others, played their part in helping Celtic to become the most successful side in Scottish footballing history.
I did play for the club in a European Cup Final three years after Lisbon, but, unfortunately, we were beaten 2-1 in extra-time by Dutch side Feyenoord.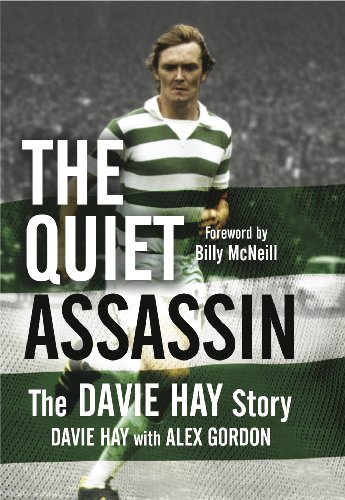 They scored their winning goal three minutes from the end and, back then, it would have gone to a replay. Penalty-kicks to decide the winner hadn't been introduced at that point.
You'll have to take my word for it, but we would have won that second game. Celtic would have had two European Cups in their trophy cabinet. Feyenoord surprised us in the San Siro Stadium in Milan, but they wouldn't have done so in a replay.
It would have been nice to have had a European Cup winner's medal in my collection. Still, I've got the next best thing; the wonderful memory of Celtic Football Club conquering Europe in that maverick, attacking style that was their trademark.
If only I had been born three years earlier!
* DON'T miss the big-name EXCLUSIVES – only in your champion CQN.
Click Here for Comments >