PORTUGUESE maverick Jorge Cadete is convinced his goals would have given Celtic the 1996 league title – and derailed the Ibrox nine-in-a-row surge.
The flamboyant frontman was signed by Tommy Burns, but had to wait FIVE weeks before he was allowed to kick a ball for the Hoops.
Cadete believes he would have made the difference in the battle for the championship and would have converted draws against the Ibrox side and Motherwell into wins for the Parkhead outfit. If that had been the case, there is every chance the crown would have been presented in the east end of Glasgow instead of across the Clyde in Govan. Walter Smith's team lifted the flag with a four-point advantage over his club's greatest rivals.
The ex-Sporting Lisbon attack leader was also sidelined when the clubs were due to meet in the Scottish Cup semi-final. It was an obstruction that would ultimately cost Jim Farry his job as SFA chief executive after he was relentlessly pursued by a determined Fergus McCann, who had his day in court in 1999 and won his case. Too late, though, to add another championship or Cup to Celtic's glorious history.
Cadete puts it this way: "If I had been registered earlier, I would have made a difference. I missed a Scottish Cup semi-final against Rangers, but I also couldn't play in a couple of league games.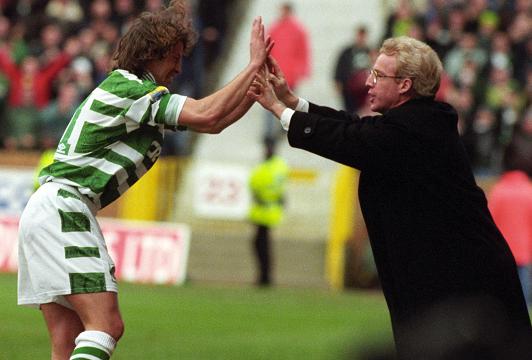 "When I started playing, I made a difference to Celtic. At the end of the season, I played in five league games and scored five goals.
"I believe I would have also scored in the games I missed and that we would have won the league. Celtic went to court and they won, but so what? I didn't win on the pitch. I wanted a medal. I wanted to win the Premier League trophy. If I'd been able to play in the games, we would have had a better chance.
"Winning a decision in court did not make up for that. Looking back, it means nothing to me."
Cadete fired in 33 goals to make him Scotland's top scorer in 1996/97, but his career at Parkhead was shortlived after the dismissal of Tommy Burns. There was a very public squabble over an enhanced contract with supremo McCann. The bitter dispute simmered throughout the summer and the player returned to Portugal and refused to come back to Scotland.
New boss Wim Jansen signed Henrik Larsson for a bargain £650,000 from Feyenoord while Cadete eventually joined Spanish outfit Celta Vigo for £3million in late August 1997. The ex-Portuguese international admitted: "Henrik and I would have made a good partnership, I am certain of that.
"It would have been fantastic to team up with him at Celtic and score goals together. But you never know – if I had signed a long-term contract would they have got him? Would Celtic have needed another striker? Maybe not. Maybe he would never have given Celtic so much success."
Cadete's whirlwind spell is covered in some detail in a chapter in CQN"s current book The Winds of Change which is available from CQNBookstore.com for only £13.99. We'll post some edited extracts tomorrow on Cadete's time at Celtic and on his Fergus McCann took on the SFA in the courts and won.
A pointer for the Res 12 Bhoys from the Bunnet?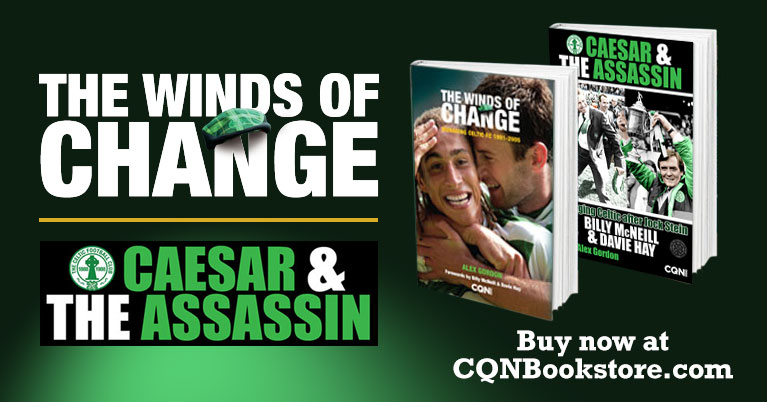 Click Here for Comments >