AULDHEID answered some questions put to him by Mr Pastry on CQN earlier in the week. We thought that we'd post these questions and answers to help with achieving wider awareness of the issues surrounding Resolution 12.
Resolution 12 was conceived on Celtic Quick News which was set up by Paul67 12 years ago and has since then consistently championed issues supportive of Celtic Football Club. Anyone who thinks that CQN isn't working tirelessly for the benefit of Celtic Football Club hasn't been paying attention.
Over to Mr Pastry asking the questions and the quite excellent Auldheid, a CQN treasure, providing the answers. Spread the word by sharing….
We know the alleged date of the 'crime' and we think we know the UEFA statute of limitations – what don't we know?
If there was in fact an overdue payable as defined in UEFA FFP Art 66 and Annex Viii at 30 June 2011. Our tax expert advice is that there was from 20 June and legal input was that none of the 4 conditions for exemption were met by 30 June.
That in a nutshell is what Res12 asked UEFA to investigate because previous enquiries only got an answer relevant to Art50 that covered an overdue payable at 31st March. There wasn't one under Art 50 as bill did not arrive until 20th May.
What do we want the final outcome to be?
Depends on answer to above. If SFA can explain how Art66 requirements were met, particularly in light of how UEFA dealt with a similar situation with Malaga FC the following year, to shareholders satisfaction in a way that answers why SOs called to collect 6 weeks after 30 June, then that is all that is required to bed the issue. It's that simple.
If in fact there was an overdue payable as defined then first an apology to Celtic, it's support and shareholders and a commitment to review their processes to ensure a repeat was not possible and compensation for denying Celtic the opportunity to play in a first round qualifying match. Also an explanation why Stewart Regan had to discuss issue with Andrew DICKSON of RFC and send him a draft for RFC to clear and why SFA asked RFC to make a statement in Sept 2011 to cover the position at that point in language that suggested UEFA would not examine fully because they were too busy. A statement that subsequently was a misrepresentation of the position.
Will there be any tangible benefit to Celtic if we get the desired outcome?
The tangible benefit to Scottish football will be that those governing will no more act with impunity and make secret agreements that impact on the integrity of the game they are charged with protecting. I think having a more careful SFA will be a tangible benefit to Celtic as will reforming a governance system that apparently worked to the benefit of one club to the exclusion of the rest.
Could Celtic be adversely affected if they contact UEFA direct?
Only Celtic know the answer to that but it would be a strange situation where the possible victims of a crime were punished for reporting it.
Must a club resolve this type of issue with their own association?
That is how the current system works. Closed shop governance with no accountability to paying customer and in Scotland that is match goers. Such a system encourages the very arrogance that Res12 has had to battle with.
Are things as clear-cut as are they are portrayed? 
Right up to Dec 2015 matters where as reported. Shareholder reps and Celtic worked together to establish validity of our points and take them to SFA. The SFA refused to answer specific questions in a letter put to them on 23 July 2015 after two reminders.
Given the domestic solution route was going no where the decision was made late Dec to take case to UEFA not just to answer the prime question and investigate but SFA'S inaction since Aug 2014 when they were shown the tax bill which they said they had not seen. Celtic were aware of this change taking matters out the domestic forum to the UEFA one. There was a hope it might get an answer from SFA.
In the absence of any information thereafter, although I am now reading there might have been a reply in January but that was never passed on if true and a) I doubt it and b) I'd love to see how Art 66 was complied with using Brysonesquethink, the process of writing to UEFA re-engaged but our feelings on the matter, which for all the furore, will make it harder to avoid honest satisfactory answers being made public.
If SFA have in fact answered the points in our letter of 23 July 2015 that we were unaware of it will be enlightening to read what they say in regard of each point made.
 Is there another side to this story?
I don't know about point but Scotland is some country when it takes the contortions that have happened since 2011 to minimise the impact of years of cheating from 2000 and then turn the world inside out to try and make those contortions appear normal.
This whole farce is as much if not more of an ethical issue and the lack of ethics at play is a sad reflection on our game, those running it in particular and our society in general.
These are reasonable questions and the type of enquiries that any decent legal professional would ask.
And we asked them ourselves.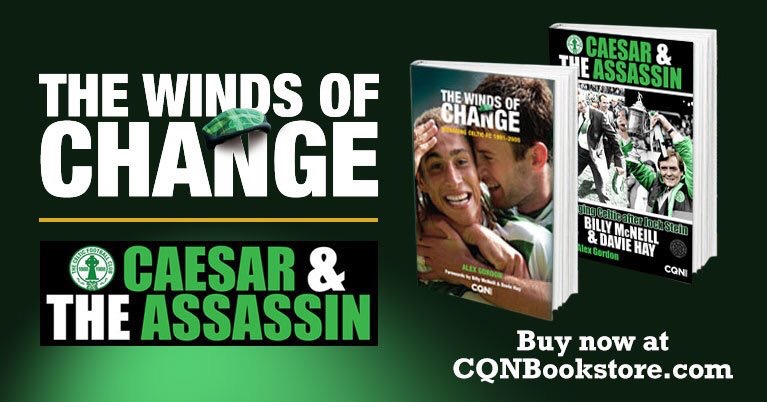 Click Here for Comments >