KELTY HEARTS were left bitterly disappointed on Wednesday 25 July 2012 when they were forced to cancel a testimonial match for their long serving player Stefan Winiarski.
And the story behind this cancellation blows wide open Scottish football's myth of continuity.
The Fife Juniors side were scheduled to play the new Rangers. This would be a historic moment as it would represent the first ever match played by Sevco's Rangers founded when Charles Green bought the old club's assets after a CVA was rejected the previous month.
The old Rangers Football Club had been placed into liquidation and a basket of assets sold to Green's off the shelf limited company, which was called Sevco Scotland.
The problem for Kelty Hearts was that their opponents for the testimonial match were just that, an off the shelf limited company and had no status to play football whatsoever.
Also at this time a friendly in Normandy against Le Harve was cancelled. Whatever Charles Green had bought from Duff and Phelps, the controversial Administrators of Rangers FC, did not include any right to play football. This was simply not a football club but a new start business hoping to become one.
There was no continuity from the club placed into liquidation and the start up business trying to use every influential channel open to it to become a football club registered to play teams like French side Le Harve, the Fife juniors Kelty Hearts and Brechin City in the Ramsdens Cup the next weekend.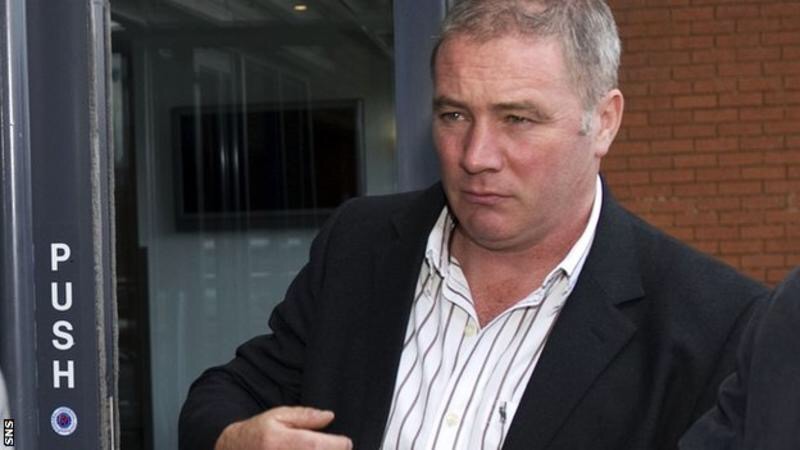 The latter fixture would represent the start of a new season and time was running out for Green. He had a matter of days to reach an agreement with the Scottish FA to allow Sevco Scotland to become a new football club and to compete in the professional game in Scotland in season 2012/13.
But for the Fifers, their game was off, they simply couldn't play a club that didn't exist.
A senior Police Officer in Fife, who had active responsibility for policing the Winiarski testimonial match spoke to CQN this week about what happened and why the game was eventually cancelled, despite being a complete sell-out.
We ask him some questions relating to this cancelled testimonial.
What was your involvement in this match?
"I was handling this proposed testimonial match for Fife Police from a football intelligence point of view. Charles Green had a Testimonial fixture lined up against Kelty Hearts, but this had to be cancelled due to there being no membership attached to any club playing out of Ibrox.
Did you speak to their officials?
"I spoke to Head of Security, David Martin who confirmed there was "no club" and that is why the fixture was cancelled."
Why did they agree to play Kelly Hearts if they weren't yet a new football club?
"They hoped that a new club would emerge through agreement with the football authorities in Scotland but for Kelty Hearts, frustratingly, their game had to be cancelled as at the time there was no such thing as a Rangers football club, able to fulfil the fixture."
Do you think that the facts have been distorted after the event?
"Yes, I do. This never seems to get mentioned now, but the facts are out there and the journalists seem content on reporting otherwise.
"The facts are that the new Rangers were unlicensed to play Kelty Hearts. Stefan Winiarski's Testimonial was therefore cancelled.
"The new Rangers, as even the BBC called them, were unable to fulfill the fixture as the SFA had not approved their membership."
But the people running Ibrox were preparing to become a club?
"Ally McCoist's side have only played games behind closed doors at their Murray Park training ground as they are not licensed to play official fixtures.
"They were due to play their first game of the season, against Brechin City in the Ramsdens Cup, the following Saturday.
"But they were still in negotiations with the SFA, Scottish Premier League and Scottish Football League about the conditions for membership after they were denied a place in the top flight and placed in Division Three."
So can you summarise the situation you faced in July 2012 while handling this subsequently cancelled match?
"The Stefan Winiarski testimonial match between Kelty Hearts and the New Rangers was cancelled due to the SFA not granting the new Rangers a licence to play any matches, friendlies or competitive."
FURTHER READING
http://m.bbc.co.uk/sport/football/18964226
https://www.google.co.uk/amp/s/stv.tv/amp/112079-kelty-hearts-hit-out-at-scottish-fa-as-rangers-friendly-is-postponed/
http://www.espnfc.co.uk/story/1126424/glasgow-rangers-continue-sfa-membership-talks
https://twitter.com/messages/media/848474752725512196
Click Here for Comments >