CELTIC legend Jock Stein made an extraordinary immediate impact on the Parkhead club when he returned as manager in March 1965.
To celebrate the incredible life and times of this remarkable character, CQN are paying tribute to the club's unforgettable ground-breaking leader.
Author Alex Gordon, who has written fifteen books on Celtic with his latest, '50 Flags Plus One', on sale now, has opened his files on the Parkhead great for an EXCLUSIVE twenty-one part series in CQN.
Today, in Part Seventeen of our fascinating look back at these landmark times in the annals of fame at a momentous football club, we continue as Big Jock sees his team fail to make it ten in a row as the history-making run comes to a sad end.
ALAS, Celtic's grip on the nation's crown was loosened in season 1974/75. As they say, all good things must come to an end.
However, a double success in the domestic Cups went some way to consoling the fans. Celtic lost nine of their thirty-four league games, including home-and-away setbacks against Rangers, who claimed their first championship in eleven years. The Ibrox men completed the course with fifty-six points, Hibs were second on forty-nine and Celtic were a further four points behind them.
The drama of European competition wasn't quite as extreme as the previous season and the club failed to clear the first hurdle, losing 3-1 on aggregate to the Greeks of Olympiakos. The mumbled words of Bob Dylan summed it up, 'The times they are a-changin'.
Thankfully, though, there was normal service in the League Cup Final in October when Dixie Deans put on a repeat performance of his 1972 Scottish Cup hat-trick against Hibs. The chunky frontman rattled three behind Jim McArthur and Jimmy Johnstone, Stevie Murray and Paul Wilson added the others in a fabulous, stirring 6-3 triumph.
HOOP HOOP HOORAY…Jimmy Johnstone and Harry Hood after the winger's goal in the 6-3 League Cup Final win over Hibs.
HAMPDEN HAT-TRICKSTER…Dixie Deans prepares to beat keeper Jim McArthur for one of his his trio.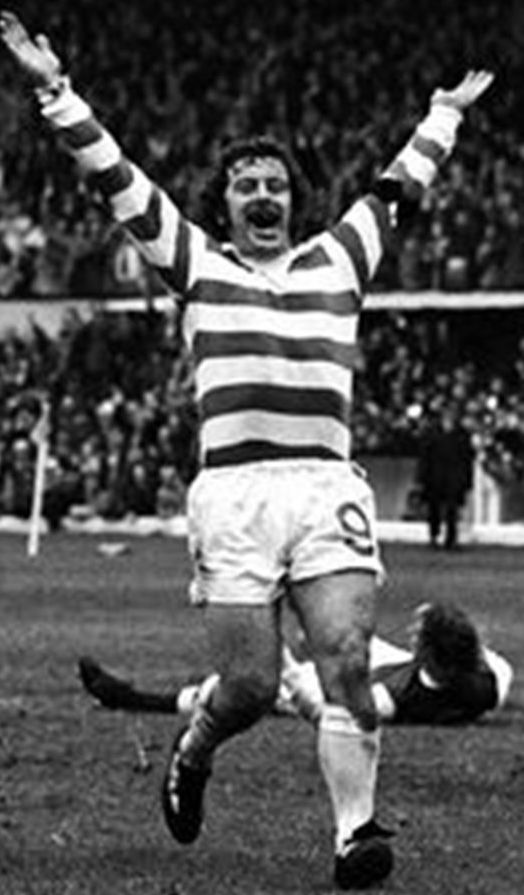 HAIL THE HERO…Dixie Deans accepts the cheers of the Celtic fans.
Graham Barclay won't be a name most Celtic supporters will recognise, but he became another of the one-game goalkeepers when he played in the 4-1 Scottish Cup second round win over Clydebank.
Like Willie Goldie, Dick Madden, Jack Kennedy and Bobby Wraith in the sixties, he enjoyed his ninety minutes of fame and then vanished. Celtic had already beaten Hibs 2-0 in the first round before dismissing the Kilbowie side and then Dumbarton 2-1 in the quarter-final.
It took a goal from Ronnie Glavin, the prolific midfielder who cost £60,000 from Partick Thistle, to edge past Dundee in the semi-final. Airdrie were the Hampden opponents and were being written off by many, but Stein had three words for his troops before the game, 'Remember Partick Thistle.'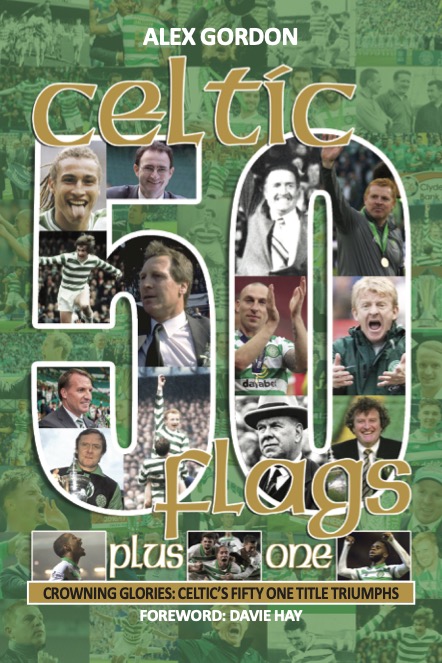 The words might not have meant a lot to nine of the team; Kenny Dalglish and Harry Hood were the only survivors from the 4-1 debacle of the previous three years. Missing, for a variety of reasons, were Evan Williams, Davie Hay, Tommy Gemmell, George Connelly, Bobby Murdoch, Jim Brogan, Jimmy Johnstone, Tommy Callaghan and Lou Macari. Substitute Jim Craig had also been erased from the picture.
In were Peter Latchford, Danny McGrain, Andy Lynch, Stevie Murray, Pat McCluskey, Ronnie Glavin, Bobby Lennox, Paul Wilson and Billy McNeill, who had missed the Thistle encounter through injury. Aye, the times they are a-changin' right enough.
Celtic eased to a relatively comfortable 3-1 victory over Airdrie with Wilson notching two fine opportunist efforts and McCluskey claiming the other with a well-driven penalty-kick. The only scare came when Airdrie's self-confessed Celtic fan Kevin McCann walloped an unstoppable equaliser high past Latchford, another keeper brought to the club by Stein as the search continued for the long-term replacement for Ronnie Simpson.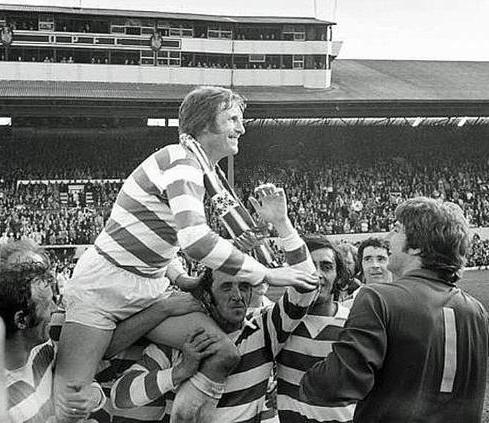 FAREWELL TO A LEGEND…Billy McNeill is carried shoulder high at the end of the 3-1 Scottish Cup Final victory over Airdrie in 1975.
The Celtic fans celebrating the victory over Airdrie didn't realise they were witnessing the last performance from skipper supreme Billy McNeill. The thirty-five-year-old icon had decided to get out at the top after serving eighteen years and making 790 appearances for his one and only club.
It's maybe just as well the supporters in the 75,457 crowd hadn't a clue about their captain's momentous decision. It may have taken a day or two of encores from McNeill before they dispersed. At least, now a loyal servant might have some spare time to visit Fort Knox and count his medals, all twenty-three of them and, remember, he won the sum total of zilch in his first seven years as a top team mainstay.
Not bad for a late starter. McNeill collected nine league championships, seven Scottish Cups, six League Cups and, of course, the coveted and cherished European Cup. He also picked up twenty-nine international caps, turned out nine times for the Scottish League and made five appearances as a fresh-faced youth with the Under-23s.
Any regrets? 'Actually, I do,' answered McNeill many years later. 'I think I quit playing a bit too early. I felt fit enough to go on for at least another year, maybe two. I discussed it with Big Jock and he thought I should go out a winner. I took his advice. On that occasion, I wish I hadn't.'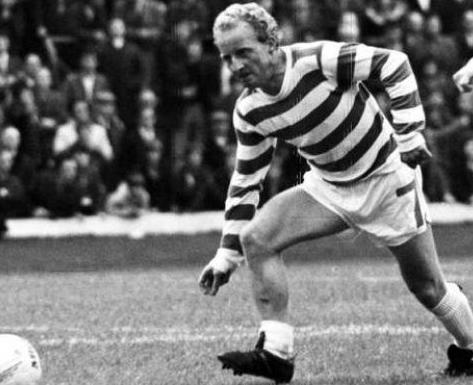 THE END OF AN ERA…Jimmy Johnstone left his beloved Celtic at the age of thirty in 1975.
A week before the Scottish Cup triumph, Jimmy Johnstone played in the final league game of the season, a 2-1 defeat against St.Johnstone in Perth. It was the last time the famous green and white hoops would adorn his 5ft 4in frame and it was hardly the fitting end to a spectacular career for a born entertainer who had thrilled the world with his exclusive box of tricks.
The winger, at the age of thirty, took his skills across the Atlantic to enthral a whole new appreciative audience at San Jose Earthquakes in the North American League. He left with a similar medal haul as his skipper; nineteen in all. He won nine leagues, four Scottish Cups, five League Cups and, of course, the precious prize from Lisbon.
It's impossible to mention his name without smiling at the legacy he left behind. Wee Jinky was a complete one-off.
TOMORROW: THE JOCK STEIN YEARS: PART EIGHTEEN: A year of change.
Click Here for Comments >