BRENDAN RODGERS hopes Paradise will be a towering inferno as Celtic take on Atletico Madrid in the Champions League Group E encounter tomorrow night.
Parkhead is sold out for a must-win match for the Hoops after two frustrating losses to Feyenoord in Rotterdam and Lazio in Glasgow in the opening two outings of the section.
Rodgers is only too aware the clash with the Spanish aces will go a long way to seeing if the Hoops are still involved in European competition after the turn of the year.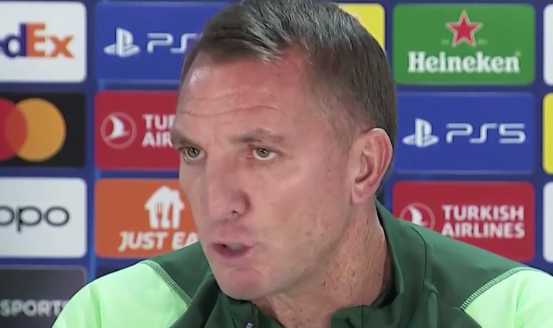 The 50-year-old Irishman said: "We know tomorrow the stadium will be on fire. It will be an amazing atmosphere for us to be a part of.
"It's a fantastic team we're playing against. One of the best in the world. But we don't have to be the best team in the world to win. We just need to educate our pressure, play well and ride your luck a little bit, as well.
"But, hopefully, everything will combine. With the supporters, we can have a great night and certainly we'll be giving everything to get the result we want."
Rodgers shrugged off suggestions the explosive European Cup semi-final meeting in 1974 – where the Madrid club had THREE players sent off – will act as an incentive to beat the team that escaped with a goalless draw before winning the second leg 2-0..
The Celtic gaffer, speaking to Sky Sports, added: "Maybe for you. Clearly, you're looking for something.
"The game was 1974 and I was what? One? I'm aware of the game, but I obviously know that football has changed in that time as well.
"So no, my focus is purely on this game."
Rodgers will take his players to the Spanish capital for the return a week on Tuesday.
Click Here for Comments >