BERTIE AULD insists Celtic don't have to look too far for inspiration in their League and Cup double bid.
The Lisbon Lion reckons Dave Hay, recently appointed as a club ambassador, is the man who could motivate the Hoops.
Auld, 77, said: "Davie is one of the most respected men I have ever met in any sport.
"His commitment to Celtic is well known and, of course, he is a born leader.
"The club are possibly only 11 games away from winning the domestic double. There are nine hurdles left in the league and maybe two in the Scottish Cup.
"Davie has been over the course as a player and a manager and has done it all. If you can't be aroused by his achievements, then you have a problem.
"I'm not saying Ronny Deila should seek advice from him or anything like that. Ronny's got his own ideas and has to concentrate on the things he has been doing all season.
"But even the presence of Davie in the stand must give the present-day players a lift. If they have a clue how my old team-mate performed in the green-and-white hoops they would be in awe of the guy.
"Jock Stein introduced him to the team as a kid and he looked as though he had been there all his life.
"He hit the ground running and was an absolute joy to play alongside.
"If there is anyone at Celtic Park who doesn't fully understand what the club is all about, they should have a word with Davie. He would put them right.
"Nothing ever daunted him as a player or a manager. I recall some of his first games in the top side were against Rangers.
"Their captain, John Greig, was as hard as nails and the Ibrox outfit always utilised him in midfield against us.
"He never needed any invitations to get in about it and there was a lot of sorting out done in that area back then.
"Davie had played at full-back and in central defence as he was breaking through, but Big Jock noted his enthusiasm and never-say-die qualities when it came to tackling and making challenges.
"He put Davie into the middle of the park directly opposite Greig and, early on, there were a couple of shuddering tackles.
"It would be fair to say the Rangers captain was fairly dubdued that day.
"Right from the very start, the lad, who would be nicknamed 'The Quiet Assassin' by former Scotland boss Tommy Docherty, had put down a marker that was to follow him around for the rest of his life."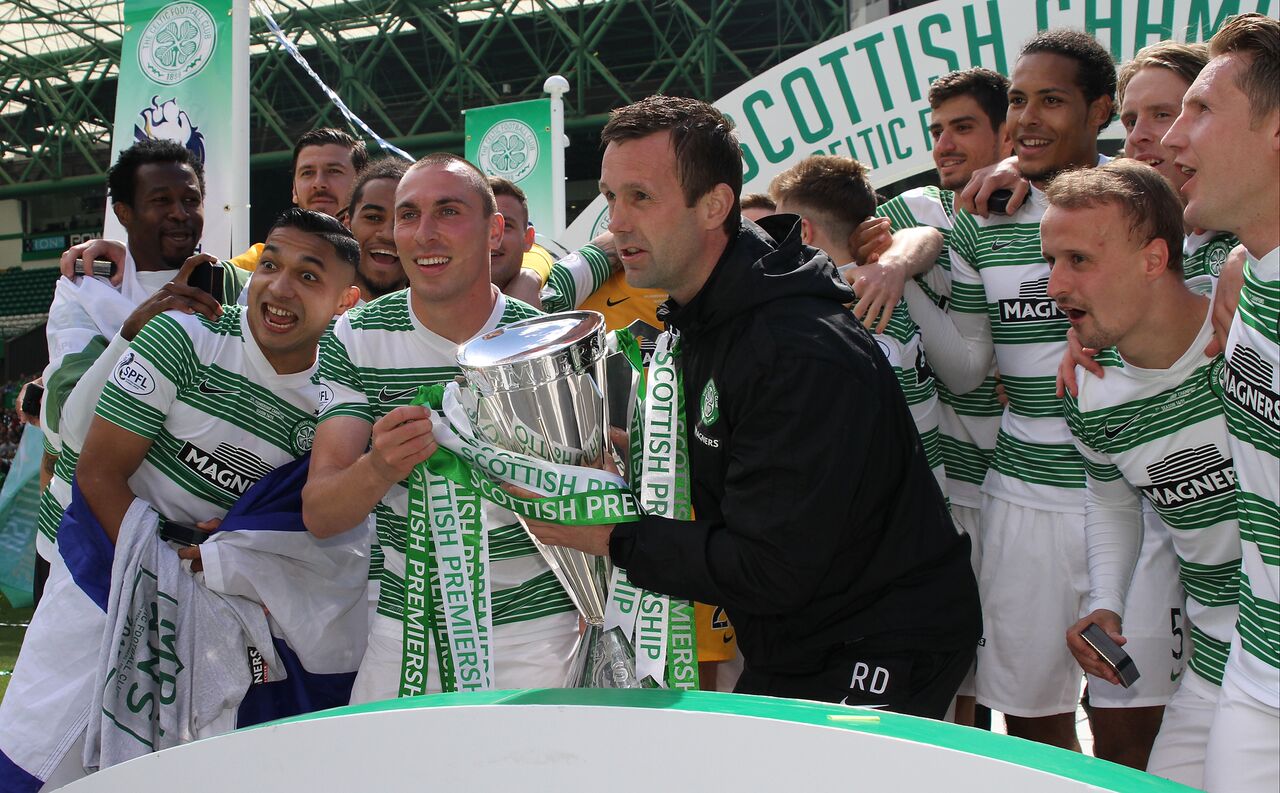 Former midfield maestro Auld added: "Aberdeen are putting in a genuine title challenge at the moment and, of course, there is a Scottish Cup semi-final to look forward to against the Ibrox men next month.
"So, as Scott Brown said only last week, it's time for the players to stand up and be counted. It's their responsibility to meet the pressure head-on and take care of business.
"And if they need an adrenalin boost they just have to look at the qualities Davie brought to the club over the years and that will surely act as encouragement.
"I think Davie Hay might just be one of the most important 'signings' Celtic have made in years."
Yesterday CQN looked back on Celtic's dramatic title win at Love Street in 1986 and Davie Hay reminded us on how the media prior to that wonderful day were doing all they could to undermine Celtic's chances.
They had a sustained campaign against Celtic as they willed Hearts to the title – read about what Davie had to say about anti-Celtic press coverage in 1986 HERE – there's clearly lessons for Ronny in this.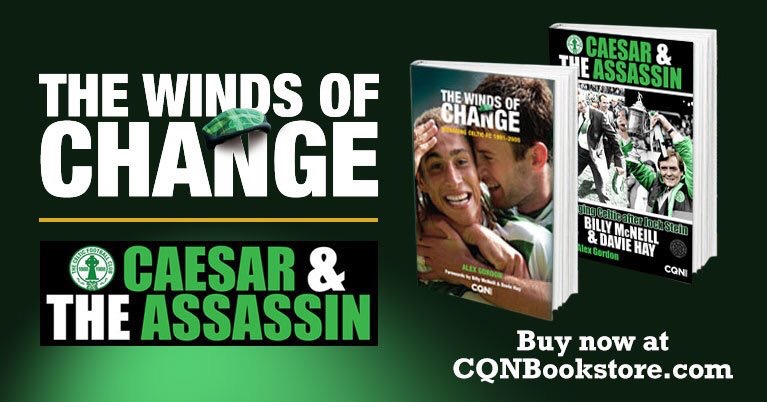 Click Here for Comments >