BRENDAN RODGERS admits a Scottish Cup Final win over Aberdeen on Saturday would cap an extraordinary first season at Celtic.
The Hoops, who beat the Dons 3-0 in the League Cup Final, are going into the showpiece Hampden encounter a week after lifting their sixth successive title following a sensational 38-game unbeaten campaign.
Now Rodgers and the champions are only 90 minutes away from the fourth treble in the club's 129-year existence.
The Irishman said: "We obviously know what is on the game, but we can't think too much of that.
"From a personal perspective, I'll only think of it afterwards.
"Our job is to win every competition that we were in and involved in. We've done that in the league and the League Cup.
"We've had an incredible season in terms of our goals and attacking play and lots of records that we've broken, but this would really cap it and finish off a remarkable season.
"But we're going to have to earn it, we have to go and win it. That's important to understand that and the players will be ready."
Speaking about his first year in charge at Parkhead, Rodgers added: "I've just really enjoyed it, been really, really happy here.
"It's been a pleasure working with the players and everyone at the club.
"Celtic is a winning club and my idea, coming in here, was just to foster a mindset and to allow us and help us win in a better way if we possibly could.
"I think the players have taken on board that challenge and we've been able to have some recognised success this season."
Also on CQN today…
BRTH reporting from Lisbon on 25th May 2017…
READ HERE
Tommy Gemmell and the most important goal in Celtic's history..
.READ HERE
Celtic were Superhuman, Inter Milan goalscorer…
READ HERE
Get a copy of That Season in Paradise, signed by either Bertie Auld or Willie Wallace, you decide, and a copy of Celtic's Official Lisbon 1967 double DVD both for just £19.67 exclusively from
cqnbookstore.com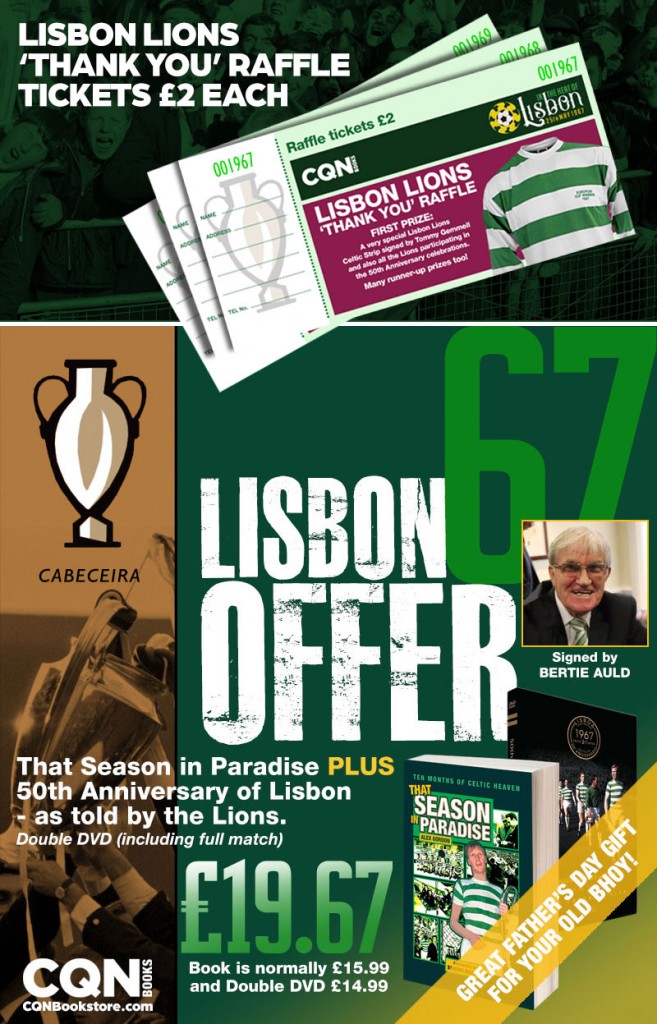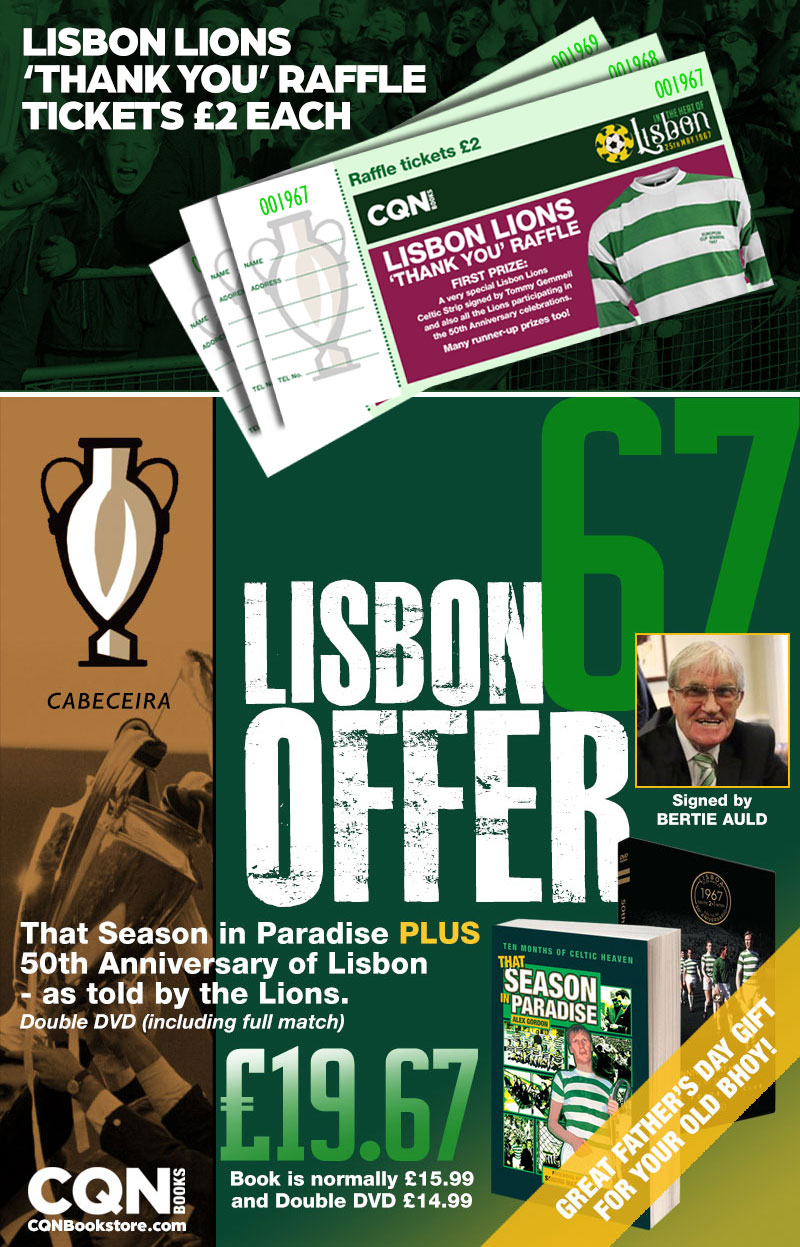 Click Here for Comments >