BRENDAN RODGERS has admitted that he is staggered at the decision by the SFA to allocated Aberdeen 700 tickets more than Celtic for the Scottish Cup Final on Saturday 27 May at Hampden Park.
"It's a strange one. A cup final should be 50/50," said the Celtic boss after his side's latest impressive performance that blew away St Johnstone with a four goal second half blitz.
"It's staggering," Rodgers continued, " as we are third or fourth in relation to the average attendance in Britain, so to get less than Aberdeen is astonishing.
"I would only hope they would look at it. It shouldn't be that we should go into the game with less tickets, at worst it should be 50/50."
Aberdeen had an embarrassing empty section at the Betfred Cup Final last November after bragging that they would easily sell out their 50% share. Indeed the Pittodrie side made a big play in demanding 50% of the tickets when the two sides reached the Final.
Celtic supporters, led by CQN, asked for any unsold tickets to be made available to the Celtic support,especially season ticket holders who ofter miss out on the club's Hampden appearances in high demand matches.
We asked for tickets to be sold behind the goal first then move from there to the half-way line. If they have unsold tickets as the match approaches these could have been released to Celtic supporters who would have snapped them up at the last minute.
We had already asked for the same thing to happen for the Scottish Cup Final and pointed to the embarrassing empty spaces in the Aberdeen end last November and also at their recent semi-final against His when they had more empty seats that occupied ones in their end.
Indeed this has made Celtic so mad that they actually issued a statement about it. Anyone who knows anything about Resolution 12, will know just how reluctant Celtic are to issue a statement, especially when it involves the SFA.
The implications of this SFA decision was discussed on the Tommy Gemmell CSC bus today and no doubt on many other supporters' club buses making their way to Paradise.
For the Tommy Gemmell Dunblane bus it will mean that the allocation will drop by one or maybe two tickets from the allocation for the semi-final win over Sevco Rangers.
There will be a ballot and one or two will get the short straw, thanks to the SFA.
Today was decent though, another impressive display from the team and two youngsters introduced into the side.
"It was a really exciting performance for the supporters and a joy to watch the team play to that level," Rodgers reflected afterwards.
"We were very good for the first 35 minutes without getting the goal, but we started the second half really well, and just switched off for some reason to concede the goal.
"But our response was spectacular.
"We scored four goals, and maybe could have finished with six or seven if we had been more clinical."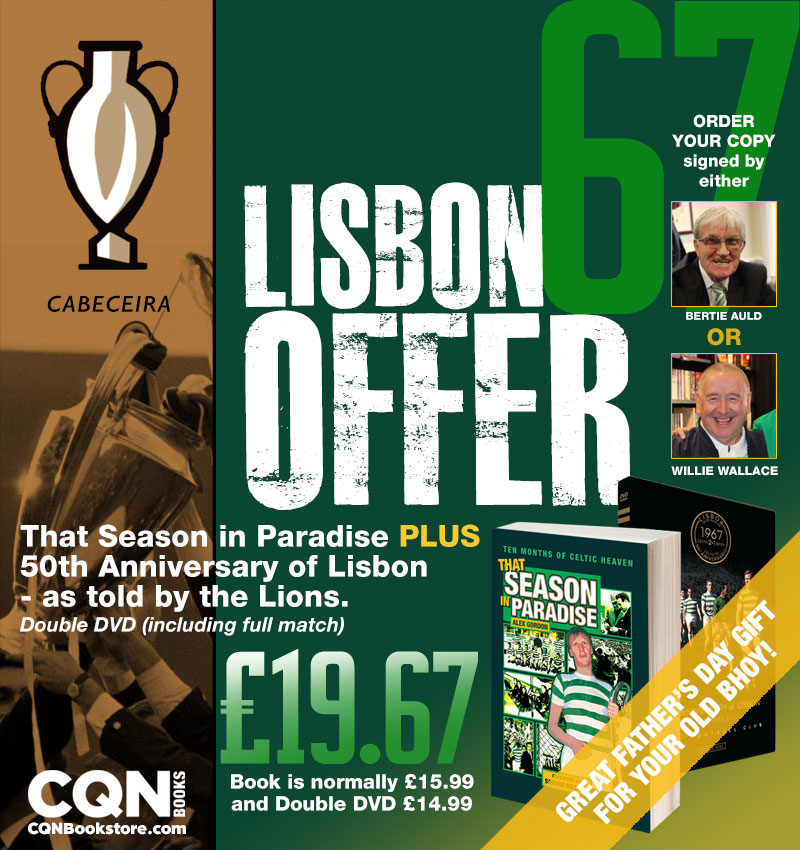 Click Here for Comments >