FORMER boss Ronny Deila admitted he is proud of the part he played in Brendan Rodgers' success at Celtic this season.
And the Norwegian, whose two-year reign ended at the end of the previous campaign, insisted he is not envious of his successor's remarkable achievements.
Rodgers has enjoyed a sensational debut season at Parkhead taking 67 out of a possible 69 points in the Premiership ahead of this afternoon's game against St Johnstone in Perth.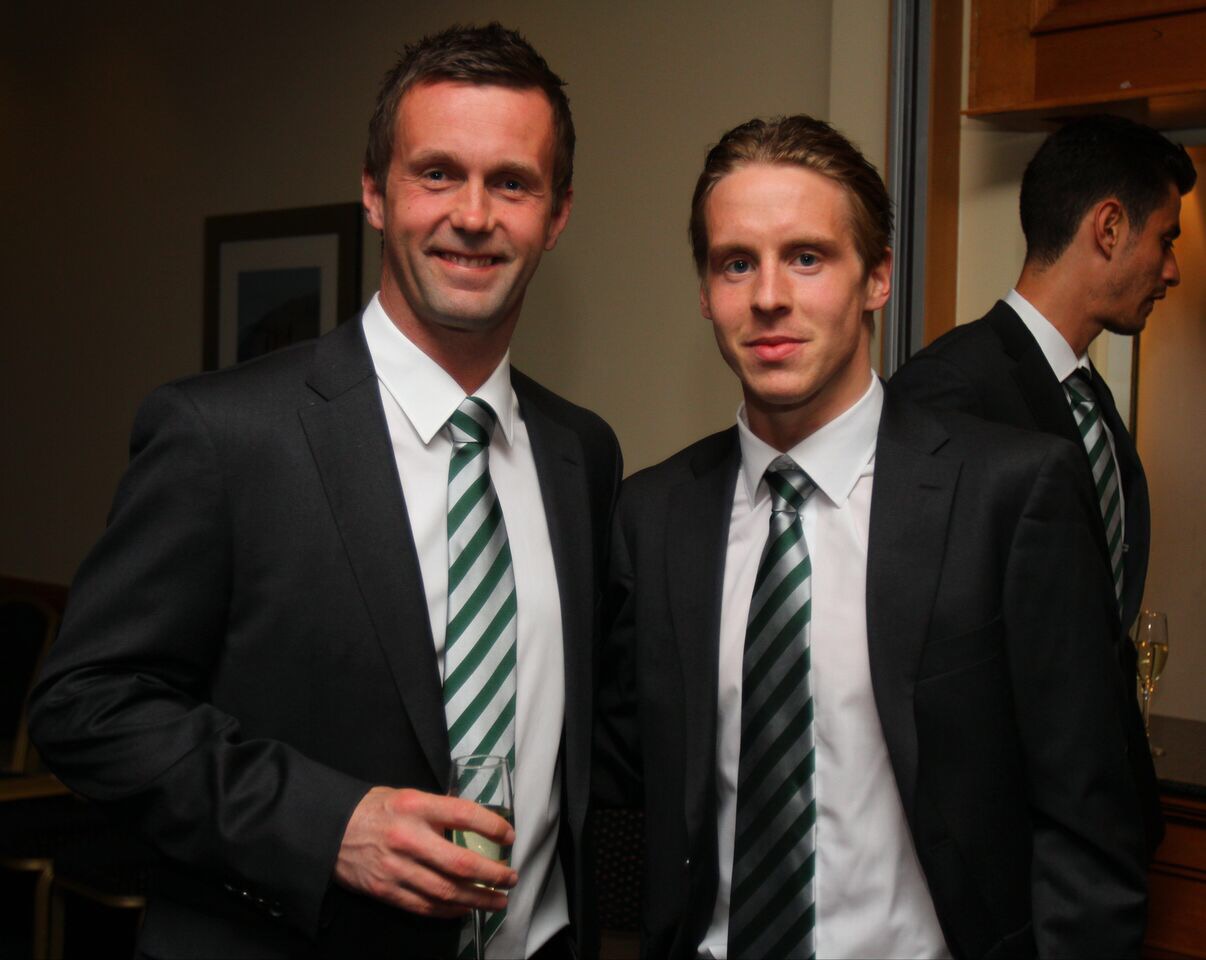 The Hoops can go 27 points clear in the Premiership if they win at McDiarmid Park while the Betfred League Cup is already in the club's trophy cabinet.
Deila, who is preparing for his first season in charge of homeland side Valarenga, revealed he had no regrets about his time at the Scottish champions.
He said: "I read that I should feel cheated because of what Celtic have done with the same players this season.
"Why should I feel cheated? I'm hugely impressed by what Brendan Rodgers has done this season.
"And I feel a sense of ownership about this team that I helped create who are now absolutely the best team in Scotland right now.
"Is Brendan Rodgers a better coach than me? He may well be – he is one of the world's top club managers and has been Liverpool boss.
"I hold no grudges against him or anyone. I am proud I have been a part of it.
"I'm very pleased that that many of the players I had doing are doing fine now.
"For me, it is a gratification, I'm not a trophy hunter, I operated by creating things. And I have been very clear on this.
"Virgil van Dijk was sold for £15 million – Celtic's biggest-ever transfer.
"Who was involved in that?
"I created things at Celtic and they are now reaping the rewards of it. It was part of my job and I hope to do the same at Valarenga.
"People can say what they want, but I lost 19 games of 120 and was the manager of Celtic for two seasons.
"The experience of being a manager at such a big club has made me a stronger person."
Deila continued: "One of the reasons I got the job was that Celtic realised they had to think differently.
"They could not buy the best and most expensive players anymore, they had to develop their own players and create a culture.
"And I was involved in this process.
"I certainly was involved in transferring my knowledge to the team and they have reaped the fruits of my labour.
"And when they got Brendan Rodgers, it was a giant step for them.
"Now I am not afraid to take over any club in the world. I know that Celtic is one of the biggest clubs in Europe and it has given me confidence that I know what's coming if I get a chance like this again.
"Of course, there are things I regret, but I don't use the word regret – I prefer to say I would have done things differently.
"The biggest challenge for me was knowing the market, especially in the second year.
"But in the first season, I signed players like John Guidetti, Jason Denayer, Gary Mackay-Steven and Stuart Armstrong, so there are lots of positives."
Deila also defended Scott Brown after photographs appeared in the press showing the skipper tired and emotional after a night-out in Edinburgh just before the 2-0 League Cup Final win over Dundee United.
He added: "Scott Brown is one of the most serious players I have ever coached.
"He gave 100 per cent every day – trained like a champion every day and you can't do that if you have a junk lifestyle off the pitch.
"But with the spotlight he and the rest of the Celtic players have it's 24/7,
"It's almost as if the media pay people to find out bad things about him.
"He played almost 60 games that season and withstood it. And it was the first drink he'd had in almost half a year.
"We spoke about it, he was not proud of it, but he broke no rules. The only negative was that he blackened our name.
"But people make mistakes and Scott Brown was for me a thorough pro."
Click Here for Comments >