Today we take a look back to one of the classic Scottish Cup Finals in Celtic's history, the 1972 final against Hibs which an incredible Celtic side won by six goals to one…
The match was played at Hampden in front of a crowd so big it's staggering to think of it.
An incredible 106,000 people crammed into the National Stadium that afternoon – 6000 more than were at Wembley the same day for the FA Cup Final.
The huge crowd was treated to an exhibition of football from the Celtic team which was absolutely sensational. After the match, Jock Stein praised not only the performance on the day but that over the course of a tumultuous season.
People tend to forget that the glory of 1967 was not fleeting.
During the Stein era, we reached two European Cup finals, two more semis, and two quarter finals. In season 1971 – 72, at the end of which came this thrilling 6-1 victory, we lost in the semi-final of that competition against Internazionale on penalties, got to the League Cup final and triumphed in the league.
"Let's take stock of the season," Stein said.
"We won the League championship and the Scottish Cup and we were in the final of the League Cup and were not beaten in any of the European Cup matches. I think we did all right."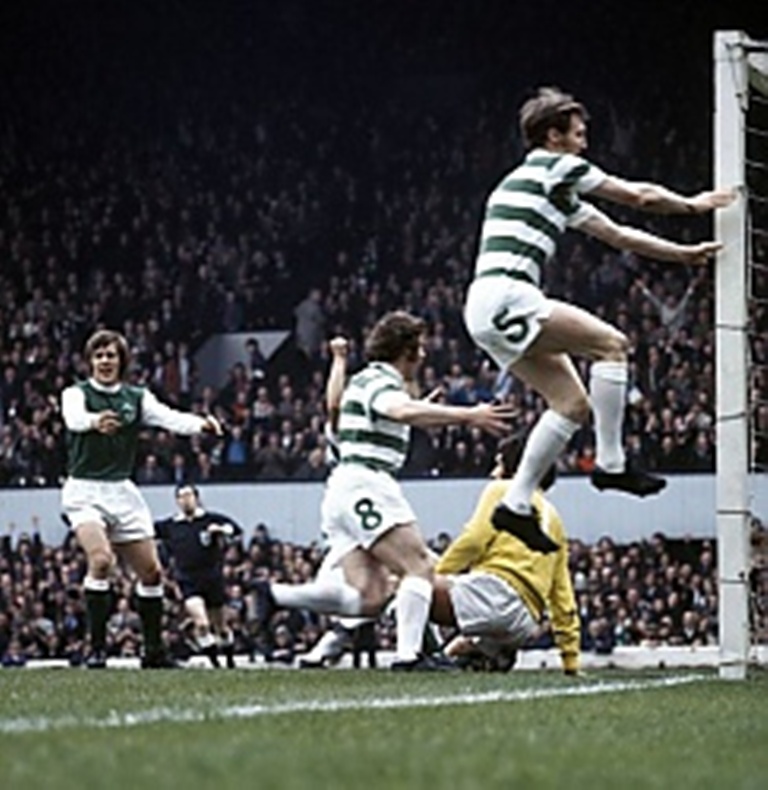 All right is an understatement.
We came awfully close to repeat the miracle of Lisbon, with another clean sweep, a year after we had narrowly missed out after losing to Feyenoord. As it was, Celtic went to Hampden to close another stupendous year on a positive note after the disappointment of not being crowned Champions of Europe.
They did that in style.
The 6 – 1 victory saw a Dixie Deans hat-trick, two goals from Macari and one from mercurial Celtic captain Billy McNeill.
Celtic's overwhelming power was the talking point of British, perhaps European, football at the time, except for in Scotland, where the Sunday Mail devoted their back page to the "shock" news that Jim Craig was emigrating. Some things never change.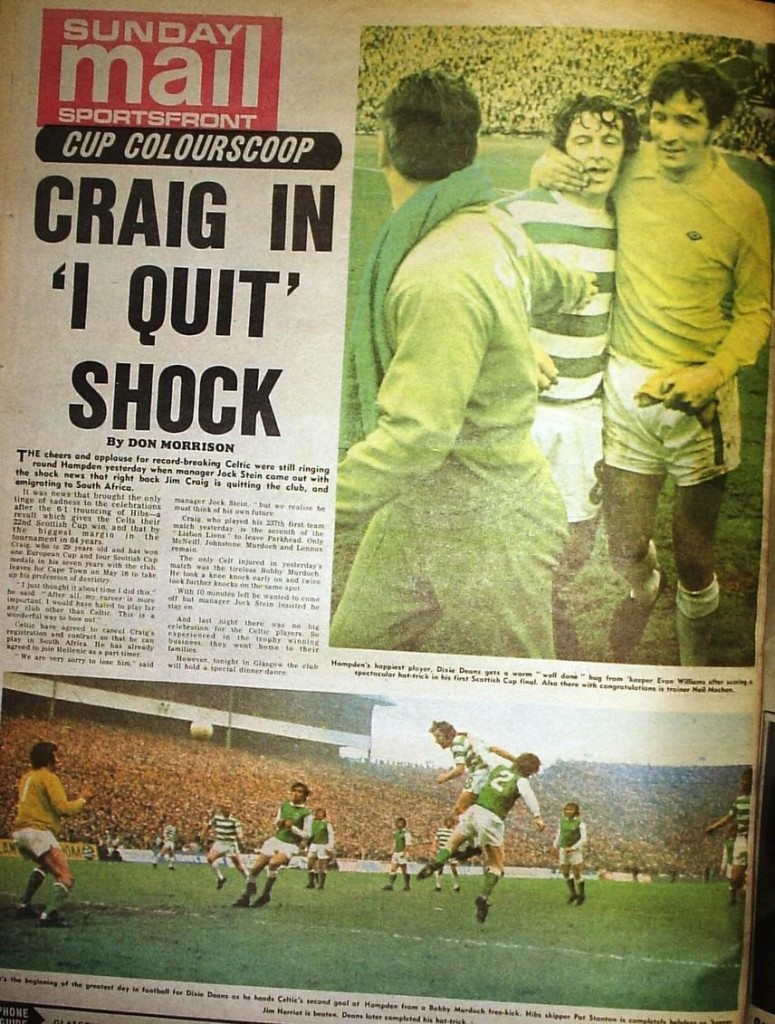 To be fair the Sunday Mail did also have Celtic on the front page featuring a gaol from Hampden.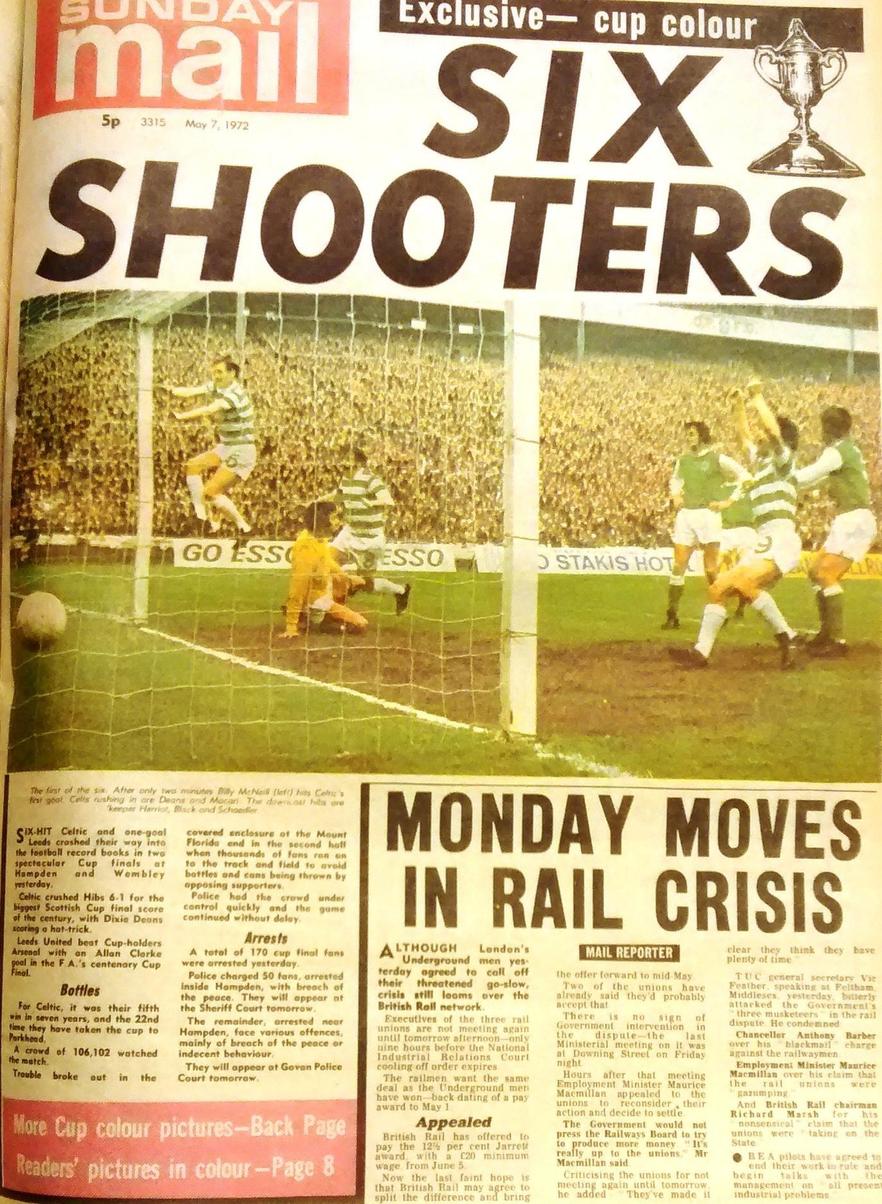 Deans hat-trick was all the more remarkable considering it was his second in a Hampden final (he had scored three against Hibs in the League Cup Final of 1969 too), and it came only days after he had missed the crucial shoot-out penalty which had cost the club a place in its third European Cup Final in five years … an almost unbelievable notion.
Some CQN readers remembers the 1972 Cup Final well.
"I was at that game. Big Billy scored the first with his foot in about 4 minutes," John recalled.
"The game took place, if I remember correctly, the Saturday after the Inter Milan European cup semi in which anti-football won when Inter won the tie on penalty kicks after two 0-0 draws. (It was actually a few weeks later).
"Celtic, and Dixie Deans in particular, were unstoppable.
"Hibs had an excellent team in those days; Stanton, Cropley, Schaedler, O'Rourke, Edwards, Gordon, all excellent players.
"I was in the north stand with my dad and it was pretty unsegregated, lots of booming chants of "Hibees, Hibees". It was a very open game with both sides committed to attack.
"Celtic, with Dalglish, Macari, Deans and most of the Lions were an awesome force in 72. Very unlucky not to get to another EC final and, on their day, arguably the best team in the UK. Hibs were just swept away."
"I was there too," said Paul. "John calls it exactly right. Dixie got a great reception from the fans despite his spot kick miss against Inter. I can still remember the Rod cartoon with two astronauts on the moon saying "Tell Dixie we found the ball".
One journalist, Hugh Taylor, labelled Celtic "soccer scientists" and talked about the team as the "Britain's best and certainly most spectacular team in the last decade," which itself is quite some statement.
"Something special … that really is Celtic," he said.
All of us would agree.
CELTIC 
Manager: Jock Stein
Scorers: Billy McNeill 2 mins, Dixie Deans 23, 54, 74, Lou Macari 83, 87.
Team: Williams, Craig, Brogan, Connelly, McNeill, Murdoch, Connelly, Johnstone, Deans, Macari, Dalglish, Callaghan.
Unused Subs: Lennox.
HIBERNIAN
Manager: Eddie Turnbull
Scorer: Gordon 12 mins.
Team: Herriot, Brownlie, Schaedler, Stanton, Black, Blackley, Edwards, Hazel, Gordon, O'Rourke, Duncan (Auld).
Unused Subs: none.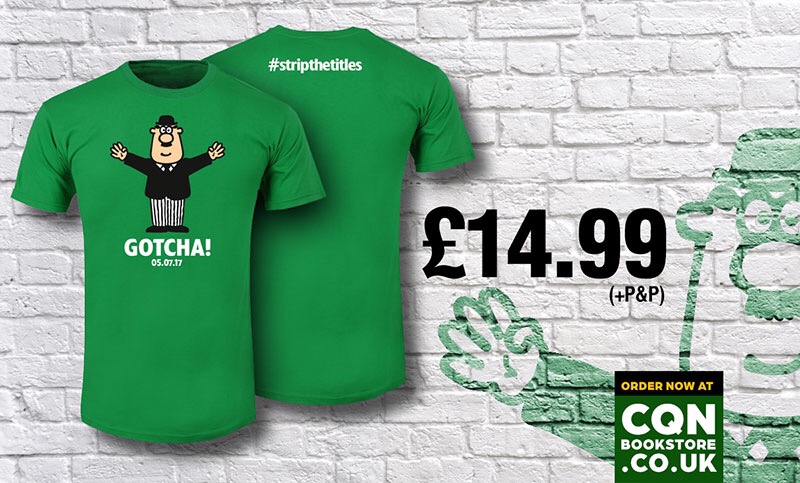 Click Here for Comments >