CELTIC legend Jock Stein made an extraordinary immediate impact on the Parkhead club when he returned as manager in March 1965.
In another CQN EXCLUSIVE,  Alex Gordon, author of fifteen publications on Celtic, has opened his book files on the Parkhead great for an absorbing twenty-one part series.
Today, in Part Thirteen of our fascinating look back at these landmark times in the annals of fame at a momentous football club, we  continue as Big Jock presides over the end a spectacular era.
"WE will never have another chance to see this great Lisbon side together again. They are breaking up now. I'm not saying some of them will not play on for a long time, but there can never again be a chance to see them together again on a football park.
"I don't suppose our record-equalling performance will ever be done again. The Lisbon game was the pinnacle of these six great years for the club. You could say we are heading into something new, but I would like to take time to remember a great side."
The words belonged to Jock Stein as he spoke to the media following Celtic's 2-0 victory over Ayr United at Hampden Park, temporary home for the club while the Parkhead stand was undergoing renovations. Unusually, the game had been played on a Thursday evening, April 29 1971, after the scheduled fixture had been wiped out by freakish storms the previous Saturday.
A first-half goal from Bobby Lennox and a second from Willie Wallace just before the hour mark made certain of the club's sixth successive title and twenty-sixth crown in total.
DANGER SIGNALS…Aberdeen winger Arthur Graham leaves Celtic keeper Evan Williams grounded as Billy McNeill races back to cover the goal-line.
That triumph, in front of a mere 30,000 attendance at the national stadium, assured Celtic of yet another flag to set up the wonderful occasion of a colourful and gala farewell to the players who won the European Cup against Inter Milan on the unforgettable evening of May 25 1967 in Lisbon. Celtic were due to play Clyde in the final league game of the campaign on Saturday May 1 and the historic encounter would take place in radiant, sun-kissed Paradise.
However, a fortnight before that monumental curtain call for the most famous, adored, acclaimed and deservedly-feted team in the club's history, there was the confrontation that turned the title pursuit in Celtic's direction.
Aberdeen had been the champions' main protagonists and there had been genuine concern the Dons could bring Celtic's championship monopoly to an unwelcome finale. Jock Stein took his players to Pittodrie on Saturday April 17 in the knowledge a defeat against dangerous and capable opponents would go a long way to seeing the silverware wrenched from Celtic's five-year grip. The stage was set for an epic collision in the north east.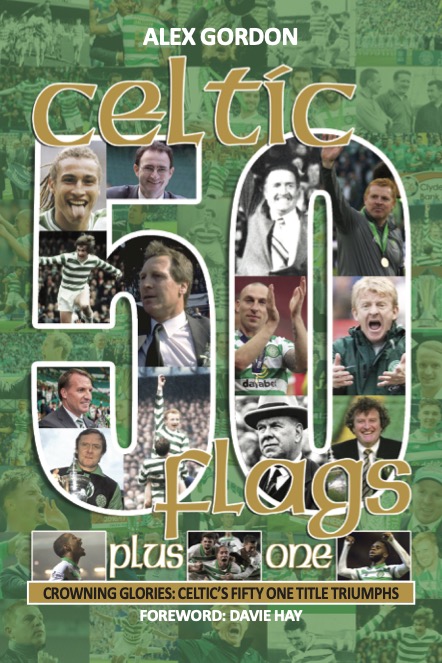 Eddie Turnbull, the blunt and bordering on boorish Dons chief, acknowledged a win would put his team within touching distance of the crown with only one game left to play, a match against Falkirk at Brockville. On the other hand, Celtic realised a win or a draw would heavily tilt the odds back in their favour.
On a dry and worn surface, with the idiosyncrasies of a troublesome wind to be confronted and controlled, Billy McNeill was at his most majestic as he played a captain's part during a tense occasion where a solitary lapse in concentration could help bring the collapse of an inspiring sequence.
Harry Hood, an individual lavished with baronial skills, scored in only three minutes from a Jimmy Johnstone corner-kick to give the title kings the best possible start while also helping to soothe some of the trepidation among the ranks.
Unfortunately, keeper Evan Williams gave a cross from a corner-kick the bar-of-soap treatment seven minutes from the interval and the advantage was nullified. Alex Willoughby became the grateful beneficiary of the unexpected gift from the crestfallen custodian. It was locked 1-1 at the break and a pulverising forty-five minutes lay in store.
CAESAR TO THE RESCUE…Billy McNeill clears Arthur Graham's shot off the line as Celtic earn a crucial 1-1 draw at Pittodrie. Jim Brogan and Tommy Callaghan are his relieved team-mates.
The defining moment in the second thrilling instalment of a rollicking meeting of two giants arrived in the fifty-sixth minute and in that instant Celtic must have believed it was going to be their day. A through pass found Arthur Graham scampering beyond a straight line of Celtic defenders. He was off and running and blood pressures among the visiting fans in the 36,000 all-ticket crowd soared to dangerous levels.
It was a one-on-one scenario as Williams raced from his line to attempt to deal with the precarious situation. Credit must be given to the goalie on this occasion as he forced the Dons forward to shift his stride and take the ball wide onto his left foot. Graham struck the ball goalwards, but it cannoned off Williams and spun crazily into the air.
While this heart-stopping little cameo was being played out, Billy McNeill reacted with more awareness than any of his defensive team-mates. The centre-half hared back to protect the goal-line in the faint hope of arriving in time to prevent a disastrous occurrence. The ricochet off the keeper dropped back to Graham who was slightly off balance as he prodded an effort towards the inviting net. The ball was rolling inexorably towards its destination and the Dons players and fans were within a heartbeat of acclaiming the team's second goal.
Magically, McNeill materialised virtually on the line and the skipper managed to hack the ball away from danger. The sixth league championship was heading home at that crucial juncture.
Celtic, with games to play against St Mirren, Ayr United and Clyde, could only throw it away. And that was never going to happen. Crisply and curtly, Jock Stein summed up the situation: "Aberdeen can only sit and suffer and watch what we do in our last three games."
The duel between Jock Stein and Eddie Turnbull, which had followed on from their uncompromising playing days in the Fifties, had been fascinating and had propped up the league season. Rangers? After thirty-three games, they had won only fifteen, drawn nine, lost nine and languished on thirty-nine points, four adrift of third-placed St Johnstone. The threatened pre-season challenge from Ibrox proved to be non-existent.
FAREWELL TO THE LIONS…Jim Craig, Bobby Murdoch, Stevie Chalmers, Bobby Lennox, Bertie Auld, John Clark, Tommy Gemmell and Billy McNeill prepare for their last hurrah at Celtic Park on May 1 1971.
A week after the Pittodrie stalemate, Celtic were due to play Ayr United at Hampden, but the game was rained off with the pitch deemed to be unplayable and it was rescheduled for the Thursday only forty-eight hours after a match against St Mirren at Love Street.
As it turned out, the games were largely academic as Aberdeen slipped to a 1-0 loss against Falkirk on the day the champions should have been facing Ally MacLeod's Somerset Park outfit.
Celtic now required three points from their remaining three fixtures to make certain of their sixth successive championship.
First up was the game in Paisley where, coincidentally, Saints striker Ally MacLeod, no relation to the future Scotland 1978 World Cup Finals manager, netted twice, but Harry Hood and Bobby Lennox replied in a 2-2 draw that saw the home side drop into the Second Division.
Now it was down to Ayr United to attempt to derail the juggernaut. With prolific hitmen Bobby Lennox and Willie Wallace on target at Hampden, it left the way open for showtime at Paradise.
Celtic Park was awash with nostalgia on Saturday, May 1 1971. After making certain of the championship, Stein had selected the final game against Clyde as the last hurrah of the Lisbon Lions.
PARADISE POSTPONED…Jimmy Johnstone on display as Celtic Park goes through massive reconstruction.
A crowd of 35,000, paying thirty pence admission, turned up at the ground, minus a main stand, for the event. The players, delicately avoiding all sorts of rubble, made their way from the dressing room, down the steps and onto the pitch.
Ronnie Simpson, of course, had already been forced into retirement with his recurring shoulder injury, but he also took a bow before Evan Williams went into goal. At kick-off time, there was hardly a dry eye in the house.
Celtic followers realised they were watching the curtain coming down on the club's most magical line-up, a collection of colourful characters it had been the privilege of every admirer of the beautiful game to witness through the spectacular turnaround from the turbulent early sixties into the rollercoaster seventies.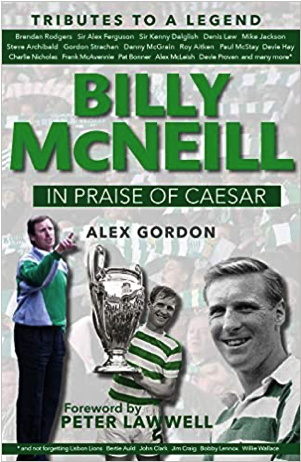 It was the end of a golden era and, as you might expect, the players said cheerio to the adoring crowd with a fair degree of aplomb. Bobby Lennox fired in a hat-trick, Willie Wallace added two and, fittingly, Stevie Chalmers, the matchwinner in Portugal four years earlier, added another. The Lions were paraded at the end of the 6-1 victory.
If the old main stand hadn't already been razed to the ground, the raucous applause of the fans could have saved the demolition crew the bother of looking out the wrecking ball. The place rocked with raw emotion.
Bertie Auld was lifted onto the shoulders of Billy McNeill and five days later the thirty-four-year-old midfield man, who had typified the spirit of the club as they re-emerged as a genuine power in the game, was on his way to Hibs on a free transfer. In the summer, Chalmers, 34, and John Clark, 30, were released and joined Morton and, within a year, Jim Craig, who had just turned twenty-nine, moved to South African side Hellenic.
BYE BYE, BERTIE…the incomparable Bertie Auld says his final farewell to Celtic as he is hoisted shoulder high by Lisbon Lions team-mates Willie Wallace, Tommy Gemmell and Billy McNeill.
Tommy Gemmell, at twenty-eight, moved to Nottingham Forest in December for £40,000 which would have been a down payment for his services only four-and-a-half years beforehand. John Hughes, 28, and Willie Wallace, 31, joined Crystal Palace two months ahead of him in a bargain £50,000 double deal.
But, back to the memorable landmark on a gorgeous May day and the zenith of an engrossing season, Jock Stein reflected: "I never doubted we would win the championship, not even when Aberdeen led the league for so long. I always felt that, at the end of the day, the experience we have gained during all those previous campaigns would swing it for us.
"And I think that was proved when Aberdeen fell at the last hurdle against Falkirk at Brockville. I am not knocking them. It was a magnificent achievement to chase the title for so long and I salute them.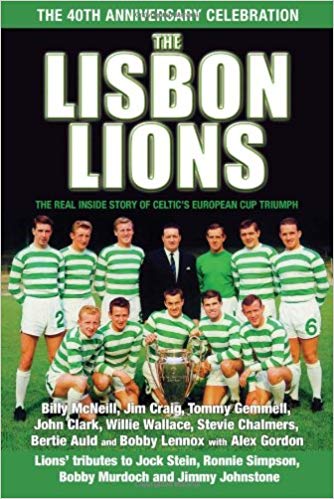 "But no team can afford to let up on the championship run-in and that's where our previous knowledge worked so well for us. I thought the vital match at Aberdeen was one of the best league games I have seen anywhere for a long time. And at a time when so many clashes of such importance are marred by players getting involved in punch-ups, it was a pleasure to record it was such a sporting encounter."
Dispensing with time-honoured tradition, the Celtic manager added: "I do not usually like to pick out one player above the others, but this time I must break my rule, for there is one man to whom a pat on the back must be given. That player is Jimmy Johnstone.
"He was our most consistent player for the last three months of the season and you have no idea the pleasure it gives me to say that!
"He achieved consistency of which I have always felt he was capable, but so rarely produced over any length of time. I reckon that Jimmy Johnstone, an on-form Jimmy Johnstone, gives Celtic an advantage over every other club in Scotland – yes, and Britain, too – for there is no-one who can touch him at his peak."
Team-mates readily agreed. Opponents, albeit grudgingly, probably did, too.
* TOMORROW: THE JOCK STEIN YEARS: PART FOURTEEN: Emergence of a new Celtic.
Click Here for Comments >