CELTIC legend Jock Stein made an extraordinary immediate impact on the Parkhead club when he returned as manager in March 1965.
To celebrate the incredible life and times of this remarkable character, CQN are paying tribute to the club's unforgettable ground-breaking leader.
Author Alex Gordon, who has written fifteen books on Celtic with his latest, '50 Flags Plus One', on sale now, has opened his files on the Parkhead great for an EXCLUSIVE three-week series in CQN.
Today, in Part Twenty-One of our fascinating look back at these landmark times in the annals of fame at a momentous football club, we conclude our salute to Big Jock as a golden era comes to an end in Paradise.
CELTIC were in turmoil. Jock Stein had seen his team slump to fifth in the league at the end of season 1977/78. Beaten by Rangers in somewhat controversial circumstances in the League Cup Final in March and knocked out of the Scottish Cup in a replay against First Division Kilmarnock at Rugby Park, it had been a wretched campaign.
Giants such as Billy McNeill, Tommy Gemmell, Bobby Murdoch, Jimmy Johnstone, Bertie Auld, Davie Hay and Kenny Dalglish had been replaced by the likes of Ian McWilliams, Roy Kay, Jim Casey, Johnny Gibson, Peter Mackie, John Dowie and Jimmy Bone. The shift in quality was staggering; the downward spiral frightening.
Older Celtic followers must have winced as they witnessed what looked like a restaging of the early sixties with their club being sucked into a vortex of mediocrity and misery. Unthinkable only a handful of years previously, it was now time for a change of manager. The whole sorry episode that came next was, indeed, a black one in the history of a proud football club.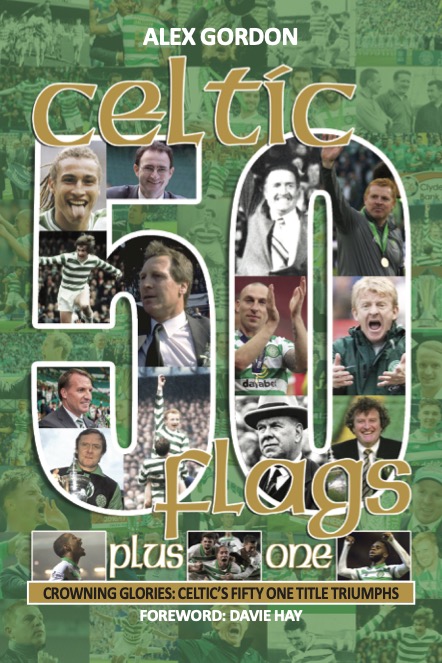 Jock Stein discovered he was expendable. Frankly, though, the board were in a quandary about how to deal with the removal of their popular manager. After a month of negotiations, two things emerged – a post for Stein would be found on the board and Davie McParland, his assistant manager, would not be offered the job as his successor.
The board turned to Stein for his thoughts. Without hesitation, he nominated Billy McNeill. The former captain was seen as Celtic manager material by his mentor who, as well as shaping his playing career, had had an enormous influence in his first steps into management, possibly without McNeill's full knowledge.
McNeill, after quitting the game following the Scottish Cup Final success over Airdrie in 1975, had tired of working on his own business interests and was persuaded to become manager of Clyde on April 1 1977. A mere six weeks later, Stein received a telephone call from Dick Donald, the Aberdeen chairman. He was looking for a successor to Ally MacLeod who had agreed to take over as manager of the Scotland international side.
OLD BHOYS…Jock Stein and skipper Billy McNeill celebrate another success at Hampden.
NEW REGIME…Jock Stein welcomes back Billy McNeill and John Clark to Celtic Park in the managerial handover.
Donald had one name in mind, Bertie Auld. Stein nominated McNeill. Auld, who was then team boss at Partick Thistle, said, 'Yes, I could have been Aberdeen's manager if it hadn't been for the intervention of Big Jock. Dick Donald approached Jock to seek his advice. This happened quite a lot. Jock had a massive influence and people listened to him.
'Now I don't know what went on in that private conversation between Jock and Dick, but I do know that Aberdeen immediately dropped their interest in me. For whatever reason, Jock didn't give me his recommendation. I'll never know why. Jock actually telephoned me to tell me what he had done. I was extremely hurt, as you might expect. But he insisted he was just being professional and honest.
'Actually, he also realised that I would have most certainly got to know all about his chat with the Aberdeen chairman. You don't keep things like that quiet for too long on soccer's grapevine. So, what had I done to be treated in such a manner after all the service I had given Jock and Celtic? Nothing, as far as I was concerned. I thanked Jock for the telephone call and we never mentioned it again. Not once.'
SIGN OF THE TIMES…Jock Stein on the day he stepped down as Celtic manager after engineering the return of Billy McNeill. 
Stein informed Donald he believed McNeill would be 'more suitable' to the role as Aberdeen manager. Within hours, the Pittodrie supremo, with Stein's assistance, had made contact with McNeill and, only a few days later, the contract was signed, sealed and delivered.
'I didn't know anything about Bertie's situation at the time,' said McNeill. 'I was actually planning ahead for the new season with Clyde. The club had just won promotion from the old Second Division and I realised we would need to strengthen the squad. I was scouring the free transfer lists, wondering, in fact, if I could get some youngsters in from Celtic.
'Then I received the call from Dick Donald. The Clyde directors were great. They realised I couldn't possibly turn down Aberdeen's offer. They wished me all the best for the future. In fact, I was able to do them a wee favour shortly afterwards. I knew they needed money and, in a short space of time, I had taken a liking to one of their players. I offered them something like £30,000 for Stevie Archibald. Not a bad bit of business for all concerned when you consider Spurs paid £800,000 for him a couple of years later.'
HERO'S FAREWELL…Jock Stein acknowledges the Celtic support before his Testimonial Match against Liverpool in August 1978.
McNeill made an immediate impact on Aberdeen. In his only season, he took the club to runners-up position in the league, on fifty-three points, two adrift of Rangers and seventeen ahead of Celtic. They also reached the Scottish Cup Final where they were beaten 2-1 by the Ibrox side. No silverware in the Pittodrie trophy cabinet, but Stein was impressed. After advising the board to waste no time in moving for McNeill, they, in turn, left it to Stein to make contact.
McNeill recalled, 'I was at Scottish Football Writers' Player of the Year dinner at the Macdonald Hotel in Newton Mearns. Actually, I was picking up the Manager of the Year award, so Big Jock knew I would definitely be in Glasgow that evening. Jock took me aside at one stage and told me he wanted to have a word in private. He told me he would drive his Mercedes to a quiet spot just down the road and I was to meet him there in a few minutes.
'I was more than a little intrigued. I got into my car, drove to the nominated place and jumped into Jock's car. He smiled and said, "I think it's time you came back to Celtic Park". Just like that. There was no preamble. Before I could ask in which capacity, he quickly added, "Would you take the manager's job?". I was a little stunned by the offer and I listened to him as he laid out the reasons why he thought me and Celtic were made for each other. As ever, he was very persuasive.'
IT TAKES TWO…Jock Stein and Billy McNeill with the European Cup in 1967.
Dick Donald, too emotional over his manager's departure, told those arranging a farewell party for McNeill that he would not be in attendance. Instead, he passed on a message, 'Tell Billy, thanks for everything, but tell him I don't think he'll enjoy working with that board as much as he did with this one.'
On April 20 1978, Celtic held another meeting at the North British Hotel in Glasgow. A section of the minutes of the get-together make interesting reading. 'In the view of Mr. Stein's long and valued service with the club, it was agreed that at the time a new manager was appointed, Mr. Stein be offered an executive directorship with the club as recognition and compensation by the club for these services. Mr. Stein indicated that he would be very pleased to accept such a directorship.'
On the surface, it appeared to be a seamless changeover. Stein admitted, 'I am more than pleased to be going on the board at Parkhead.' A week or so later, the picture changed dramatically when it was revealed exactly what his role would entail while overseeing a new commercial enterprise at the club. He could hardly comprehend what the board were proposing.
Stein, the manager who won twenty-five trophies at Celtic, including making them the best team in Europe in 1967, was being asked to take over an area dealing with a new lottery venture. Stein told friends, 'You'll never believe what they want me to do – they want me to sell pools tickets!'
I'M IN CHARGE…Jock Stein in his days as Scotland manager.
A proud man, Stein never did agree to that 'offer'. Wily to the last, however, he did not go public with his intention to leave the club. Celtic were due to play Liverpool in his Testimonial Match at the beginning of August and Stein thought it better to remain silent. A crowd of 60,000 rolled into Celtic Park, generating something in the region of £80,000 for the club's former manager.
The following day, Stein met Leeds United chairman Manny Cussins and agreed to become team boss of the Elland Road outfit. He remained in the post for only forty-four days, involved in only ten games, before coming back to take over as international boss in October when Ally MacLeod was finally sacked in the aftermath of a dreadful World Cup Finals performance in Argentina in 1978.
Stein would remain in the post for just under seven years before his untimely death at the end of a World Cup-tie in Wales on September 25 1985. He was sixty-two years old.
A giant passed away that evening in Cardiff.
* DON'T miss more big-name exclusives – only in your champion CQN.
Click Here for Comments >