Confusion in the Copland Road stand as Bears desperately try to turn round a huge stand long banner that they have had suiting there all morning but they're only realised 5 minutes from kick off that it is the wrong way round!
Half time score is 0-0 with Celtic supporters left wondering how the team's excellent start didn't produce a goal.
The CQN Podcast: A Celtic State of Mind (EP13) The Quality Street Gang Part 1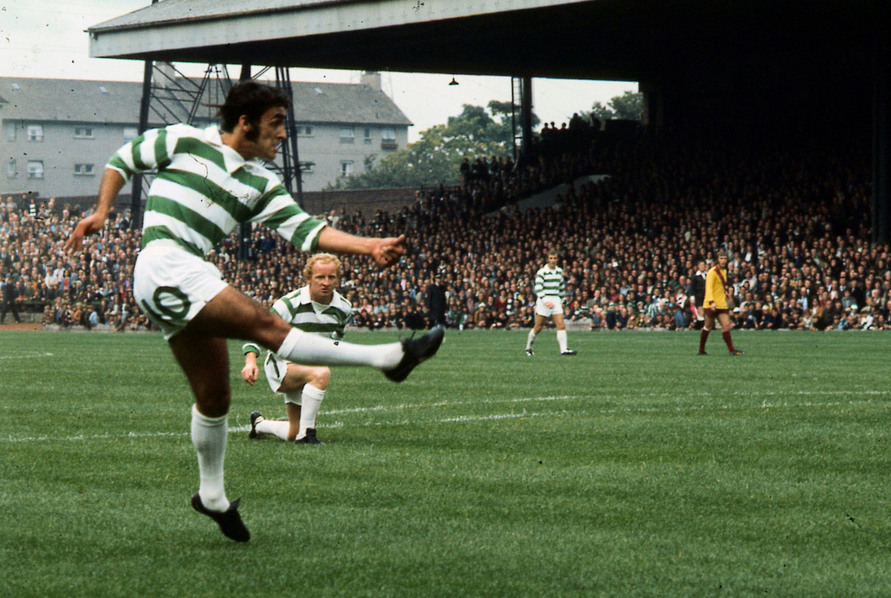 A Celtic State of Mind offers an insight into the culture of Celtic Football Club, the city of Glasgow, and fans of the reigning invincible Scottish champions.
Each episode includes interviews with 'Celtic-minded' figures from the world of sport, music, film, art, broadcasting, literature or politics.
This week, 'A Celtic State of Mind' pays tribute to The Quality Street Gang.
In the first of a two-part series, Paul John Dykes interviews Billy Murdoch, Bobby Wraith, HughMcKellar and Lou Macari to discuss one of the finest crops of youngsters ever to emerge from Celtic Park.
90,000 Celtic fans can't be wrong…
Connect with A Celtic State of Mind @PaulDykes and @CQNMagazine.
Click Here for Comments >