GARY MACKAY-STEVEN looked forward to Friday's Celtic match away to Hamilton when he spoke to the assembled press at Lennoxtown this afternoon.
Hamilton will still be hurting after their recent visit to Celtic Park when they suffered the biggest defeat of the season so far, losing to a rampant Celtic side by 8-1. Mackay-Steven however was keen to stress the improved form that Hamilton has shown since that humiliation. "Since that defeat they have gone on a pretty decent run," the Celtic midfielder said.
"We knew they were a good side and are more than capable of putting results together so it was pleasing to get that result. But I think it'll be a different game scenario and they will be right up for this one so we'll need to be right at it too.
"We scored early that night and created a lot of chances early on and managed to take them all, which was pleasing. It was 5-0 at half-time and it was one of those nights where every chance we got seemed to go in, which was great for us."
"It was a good night but Hamilton are not an easy team to play, especially at their place, so it'll be a tough game on Friday."
There has been a great deal of debate among the Celtic support about which three players should occupy the three attacking midfield roles. Last year's Player of the Year Stefan Johansen and his flatmate Stuart Armstrong started alongside GMS on Saturday against Inverness.
All three struggled and although Gary grabbed the crucial opening goal. all three were withdrawn to be replaced by Scott Allan, Ryan Christie and Patrick Roberts.
This trio lit up Celtic Park in the latter stages of the match and combined with Leigh Griffiths brilliantly to give the inform striker his second of the match and Celtic's third goal.
Speaking about his own form, Gary had this to say:
"I feel good. I came back into the side against Hamilton and since then I've played quite a lot of games. I feel really match fit and good in myself, contributing into the team so long may it continue.
"You feel a little pressure but at Celtic you know you can be in and out of the team. You know that if you're not performing there is always someone to take your place so I just had to bide my time.
"The team was playing well and was winning and it's quite tough to get back in the team when you're out. So I just needed to be patient and work hard and if I got a chance again then I just had to take it and thankfully I did that."
It will be interesting to see who starts in the three advanced midfield roles on Friday. Indeed CQN were so curious that we started a Poll to find out who the supporters would like to see starting.
We listed the three starts from Saturday's match plus the three substitutes and added to the list Kris Commons, Callum McGregor and James Forrest.
Here's the question we asked and how the voting looks at the moment:
SELECT THREE CELTIC PLAYERS TO PLAY IN ATTACKING MIDFIELD POSITIONS AGAINST HAMILTON ON FRIDAY EVENING
SCOTT ALLAN (86%, 684 Votes)
PATRICK ROBERTS (71%, 561 Votes)
RYAN CHRISTIE (67%, 530 Votes)
KRIS COMMONS (33%, 263 Votes)
GARY MACKAY-STEVEN (16%, 126 Votes)
STUART ARMSTRONG (12%, 96 Votes)
STEFAN JOHANSEN (11%, 90 Votes)
CALLUM McGREGOR (2%, 17 Votes)
JAMES FORREST (2%, 12 Votes)

Total Voters: 794
 The Poll is still open and you can select the 3 attacking midfielders you would start on Friday
HERE.
 Judging by the results so far it looks like SCOTT ALLAN is the run away leader with 86% voting for him to start.
 Next up are the other two substitutes from the weekend, on loan winger Patrick Roberts and new recruit Ryan Christie.
 Kris Commons, who has been out of the team due to illness and injury is sitting on fourth position with 33% of the votes cast.
 Of the three who started on Saturday Gary Mackay-Steven is clearly out in front of Stuart Armstrong, who has struggled for form recently and Stefan Johansen who seems to have become the least popular player in the side among a proportion of the Celtic support. Indeed Ronny Deila, aware of the criticism, spoke out in defence of Johansen early this week.
 Callum McGregor, whose alleged off-field behaviour cost his his starting place over the last few games, is ahead of only James Forrest with only 2% of thesesupporters opting to select the want away winger in the starting line-up.
——————————————————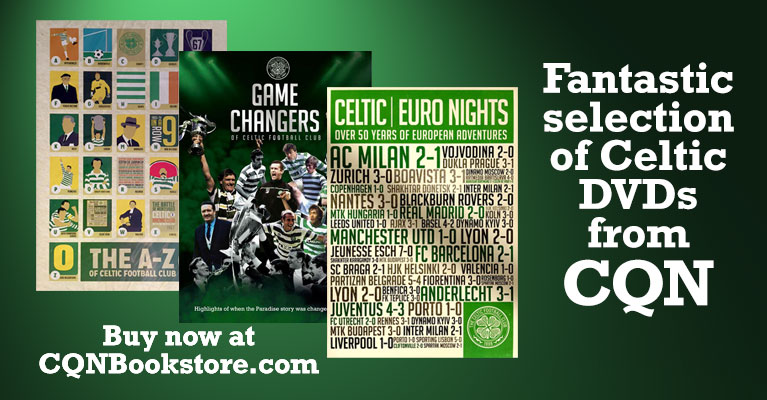 Click Here for Comments >