IT'S Day Eight of CQN's two-week tribute to Celtic legend Billy McNeill.
We are publishing EXCLUSIVE edited extracts from author Alex Gordon's book in honour of the club great, 'BILLY McNEILL: In Praise of Caesar', which was published in August last year.
Today former skipper Danny McGrain reveals some his treasured memories of his former team-mate, manager and lifelong friend.
BILLY McNEILL had a rare evening off when I made my first appearance for Celtic in a League Cup-tie against Dundee United at Tannadice.
I came on as a substitute for Harry Hood in a 2–2 draw on Wednesday, 26 August 1970. I was nineteen years of age and I got twenty-five minutes' worth of action on Tayside. The result was academic as Celtic had already qualified from their section. So, the captain got a rest while George Connelly played in his place.
GREEN PARADISE…Billy McNeill celebrates Celtic's 3-1 Scottish Cup Final win over Airdrie in 1975 – his last game. Danny McGrain (No.3), Ronnie Glavin, Paul Wilson and Bobby Lennox join in.
However, Billy returned three days later when I was given the nod for my full debut against Morton in a league game at Parkhead which we won 2–0. Billy was to remain a teammate all the way through to his last game, the 3–1 Scottish Cup Final victory over Airdrie on a sunny May afternoon at Hampden in 1975.
Over those years, I almost always referred to my colleague and captain as 'Big Man'. That stopped the day Billy walked back into Parkhead as manager on 28 May 1978.
I remember it well. Billy knew a lot of the players and, in fact, had been in the same Cup-winning side as myself, goalkeeper Peter Latchford, left-back Andy Lynch, midfielder Ronnie Glavin and winger Paul Wilson, who scored two goals in the Celtic great's last performance as a player at the age of thirty-five.
On the first morning he took training, Billy gathered the players around him and delivered a simple speech. 'You can call me boss, manager or gaffer,' he said. Fair enough, I thought. I never called him Big Man again, not even when we were out socially and in company.
The boss was putting down a marker immediately. Things had changed in the three years he had been away from the club. He was no longer a team-mate, the club's most famous captain. He was now in charge and he wanted total respect from the players right from day one.
Billy always had that commanding presence and aura about him, whether it was on or off the park. He was a born leader, so it was easy to gain the esteem of everyone right away.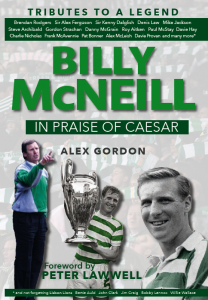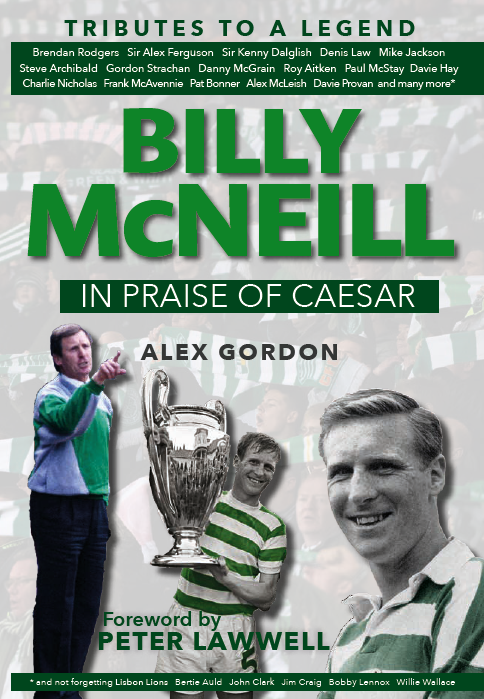 It may have been just a little strange having spent so many years playing alongside him, but that was then and this was now and Billy McNeill had returned to take over from Jock Stein and do a job for a club that had won nothing the previous season.
He wasn't going to hang about in getting his message across.
*TOMORROW: Another legend reveals his special Billy McNeill recollections.