KOLO TOURE insists Brendan Rodgers is one of the best young managers in the world.
The Ivorian legend revealed he rejected the chance to continue his playing career in the summer because he couldn't face stepping down a level.
Now the former central defender has joined Chris Davies, John Kennedy and Steve Woods behind the scenes with boss Rodgers at Parkhead.
Toure said: "It was quite simple in the end. I had a few offers to keep playing but I have been at the top level for big clubs such as Celtic, Arsenal, Manchester City and Celtic.
"It was really difficult to stop playing after 20 years, but you get to the point you must move on and I am now with one of the best young managers in the world in Brendan Rodgers.
"We have worked together for the last few years and the relationship is really good.
"This is a chance to learn even more with Brendan, which is fantastic, and with one of the best clubs in Europe.
"It is a privilege, not just to work with Brendan but also Chris, John and Stevie, who are all great guys.
"My assessment of Brendan is simple – look what he has done, even back to the days of Swansea when he took them up to the Premier League.
"I remember playing there with Manchester City, all those world class players, and we lost and that showed Brendan's worth as a great manager because he knows how to get the best from good players. That is his skill."
Toure added: "Anything can happen if you work hard. Just give 100 per cent and see what happens.
"The UK is like my second home. The way people like me here is amazing – even fans from different teams all over the UK.
"My brother, Yaya, and I have worked hard and done well and because of what we gave to this country people recognise that and they love me.
"Now I am here to give advice to young players, as well as offer my expertise from a playing point of view.
"I was always a team player, even if I was fighting with another guy for the same place I was always able to give advice.
"When you get to a certain age you need to make sure you help people around you. It's not only about you. It's about the team and how you're going to make the team better.
"I have always had responsibility from a young age. Every team I joined, I was always close to being the captain and I never focused on myself.
"You have some players who are all about 'me, me, me' but I always realised if I didn't play well then someone else deserved to play.
"t's about team spirit and every time I played I was talking to everyone because I wanted my team to win.
"It's fantastic to help young players. It's what Martin Keown did for me. It's what Sol Campbell did for me.
"I'm here to help them when they need me, but I don't want any credit because it's just my job."
The CQN Podcast: A Celtic State of Mind (EP14) Champions League Special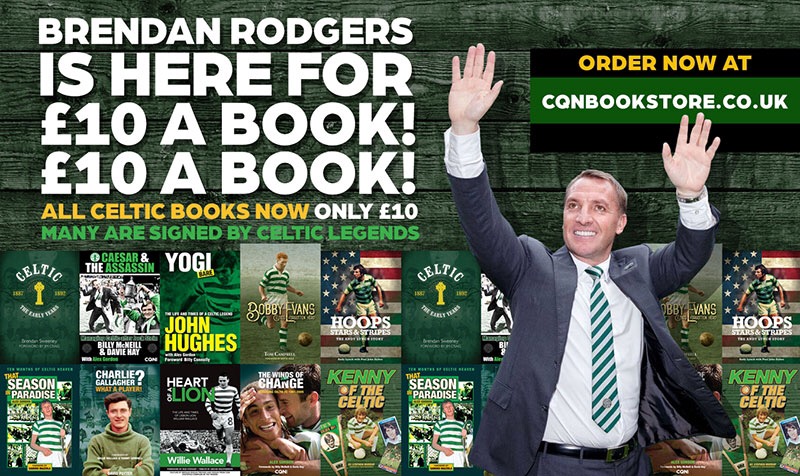 Click Here for Comments >