SEVCO RANGERS fans react furiously to the news that Celtic skipper Scott Brown has won his appeal against the red card he received at Dingwall on Easter Sunday and is free to play in the match at Ibrox on Saturday morning…
"That is ****ing hilarious. They have the game up here stitched up."
"No way! They arent even trying to hide it anymore. Ten times worse challenge than Halliday's which the media have been greeting about all week."
"Liewell said to Liewell. let him play!"
"Anyone who fails to motivate themselves to get one over this pr**k shouldn't be playing for us at all."
"That really is appalling."
"Disgusting but I'm not even shocked anymore. The most disappointing aspect of their corruption is that our club says absolutely nothing regarding it."
"LUDGERY – the establishment club strikes again."
"I guess they don't take referees opinions on their judgements. Dermot Gallagher on sunday was adamant on SSN that was a red mainly due to Brown's obvious frustration and that he went to hit the player with no thought on getting the ball."
"Absolutely disgusting, just shows that the SFA are in Liewells pocket not even a surprise anymore."
"Well thats the benchmark set, those tackles = yellow card, no more. Broon has been getting away with sh*t like this for years and it has become the norm."
"Even on Kerryfail street they are thanking Liewell. What joy can their be for any football fan in winning rigged titles when you know the SFA are your twelfth man? Hammer throwers have won Scottish football. Put out the lights."
"Disgrace but are we really surprised."
"Well I never"…"Hahahahahaha – that is all"…"Wow just wow."
"There's a surprise, Scottish football is a complete joke."
"Shocking to say the least."
"They have engineered a situation in Scotland where one of their players will never ever be suspended against (Sevco) Rangers."
"Well the bench mark has been set then.corupt to the core.'
"Anyone really surprised? Time for someone in the starting XI to put that prick in his place. No excuses."
"Thats feckin insane. What a disgrace of an organization."
"So they are saying that going in late, from behind, after the ball has gone straight through the opponents ankle is fair game now in Scottish football. I'd implore our players to test this out on Saturday."
"Brown needs to be clattered all over Ibrox this weekend, after all reckless challenges have now been deemed as yellow card offences only."
"Why the surprise ,the paranoid amongst us have know the games a bogey for a very long time. Time others woke up to the fact."
"Hopefully fires up our players so someone can put him in his place."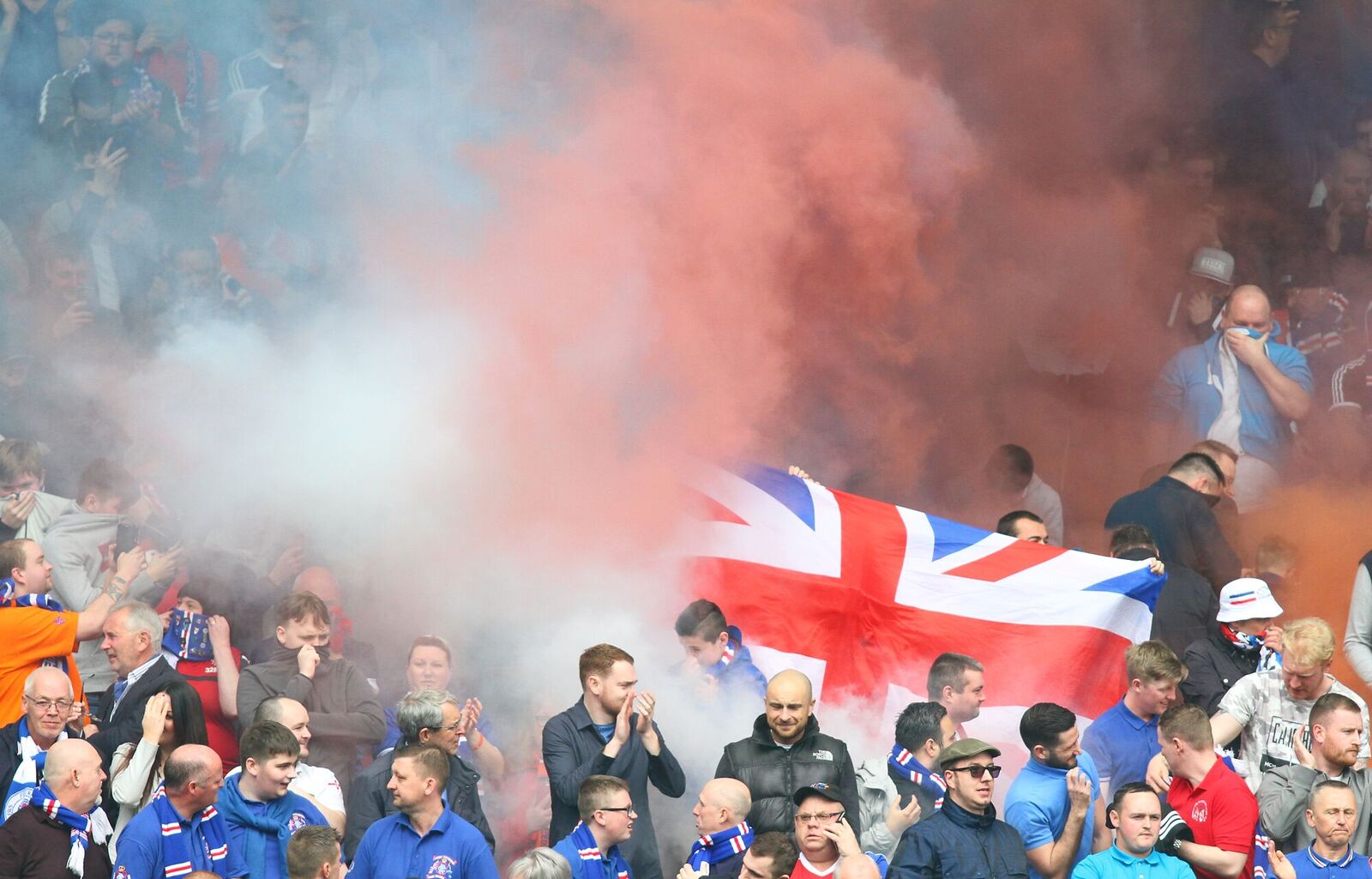 "Who in our team is going to clatter him? He's untouchable on the field, and untouchable off it. F***ing joke."
"LOL – how do you compete with sh*te like that. Time to turn on the SFA Bears…"
"Not surprised in the least. They run Scottish football. Brown gets away with tackles like this in just about every game he plays."
"Time for our club to end the silence, its getting us nowhere. Any red card in future should result in Pedro speaking out against it and the club ramping up media pressure on the refs."
"Is he still not suspended? I thought he was only 1 yellow away from auto 2 match ban?"
"It automatically kicks in…after two weeks." (When Scott is on his hols!)
"Pedro partly to blame as well, with daft comments before last game he would much rather Brown played these games. We should be able to beat them with full team anyways, lets not s*** the bed people!"
"They have friends in high places this is no surprise no wonder the referees are sh***ing it to give a decision against them only for them to be told nah you're wrong Broony never touched him."
"Is anyone surprised? They dont even attempt to hid it anymore. Who will pull them up about it? They have the media under total control."
"They are openly laughing at us now."
"Never in doubt from the moment Brenda appealed. Scottish football is fkd. The compliance pr**k did nothing about Brown's off the ball elbow on wee Holt yet here he is downgrading this. Years of dignified silence brings us to 2017 and being absolutely fkd from pillar to post. If the wasters in our dressing room can't motivate themselves for Saturday after this then they never will."
"The game up here is f***ed….completely. Sadly 99% of us knew this was coming. There is little point now."
"Not shocked. We now live in an environment where it is okay to run on to the park and assault players, but if you walk down the street singing the Billy Boys you will be jailed. So Brown having his card reduced is no major surprise. Remember it's Liewell who runs the appeal system anyway."
"Catholic Cabal…If the Protestants remembered how to protest, the taigs wouldn't be able to ruin every f***ing thing."
"If this baldy, ****  *******  **** walks off that pitch on Saturday having not been tackled again, I'll lose my s***.  It's waaaaay over due. Someone ****ing cement him."
"Andy 'quintessential tarrier' Walker thought it was a straight red ffs. Ah well… maybe it is a warning to other refs not to dare punish *** ***** than it is anything else…"
"Pedros comments should have had no bearing on the decision – and wouldn't have. His jersey colour and who runs the SFA – does."
"Fair enough, though again his comments were a touch naive and I highly suspect someone will have had a quiet word."
Would be interesting to know who are on these panels however.
"Who sits on these panels?"
"Declan McLaughlin and his brother Patrick and his sister Ann-Marie."
"Celtic Lawwell would have spoken to SFA Lawwell and downgraded it."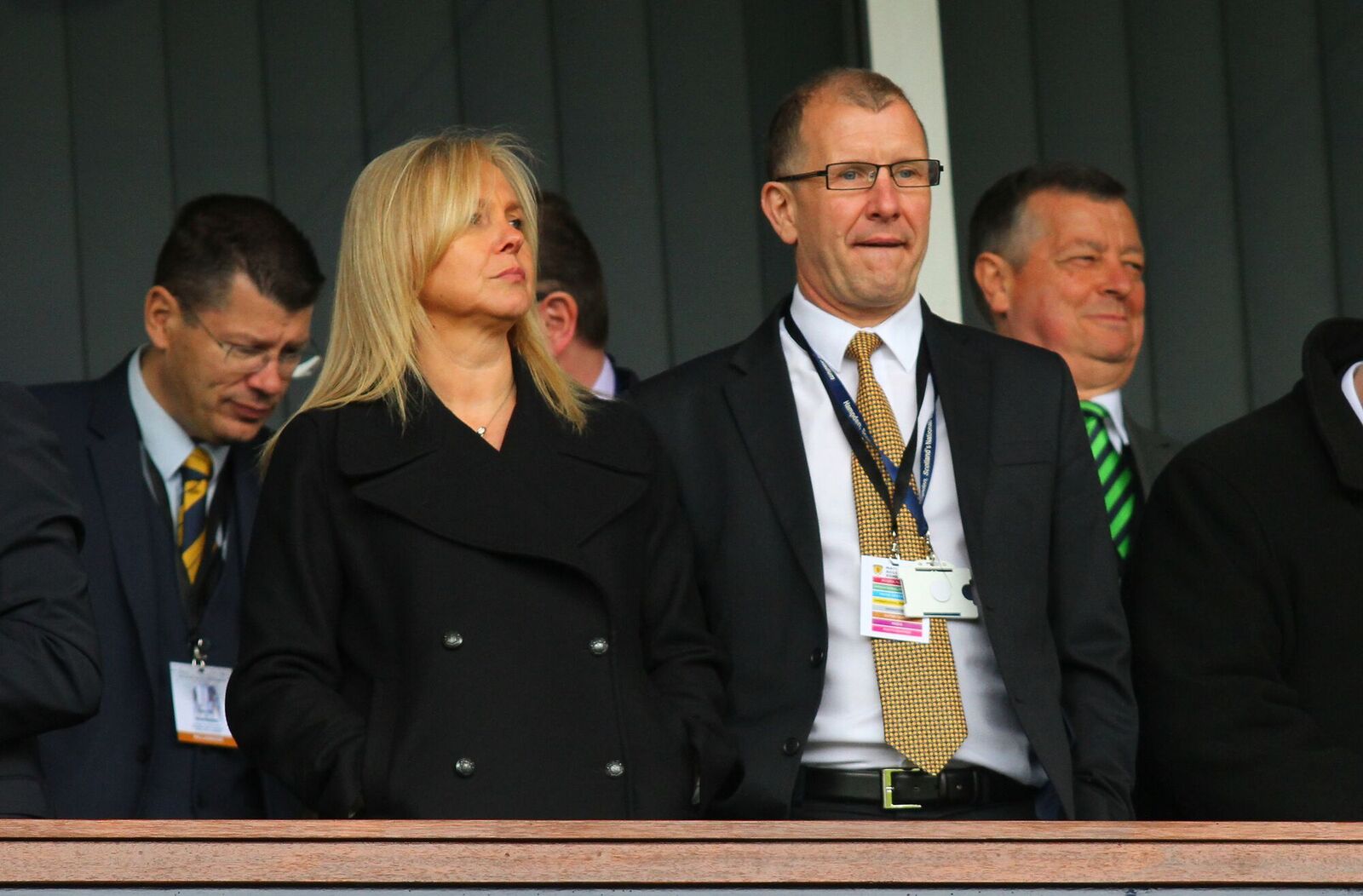 "Never in doubt! Anyone fancy saying there's still not a level of hate running through the game against (Sevco) Rangers?"
"Shocked, but not surprised. They're now just re-writing the rules to suit their own agenda. If they don't get the result they want, they start a campaign of intimidation, smear and vitriol until they get what they came for. Worse still, the SFA, the politicians and the media are in their back pocket – and no-one, yet no-one, stands up to or opposes them.
"While that's going on, we battle each other and tear ourselves apart with schisms and infighting. The only people that can halt the paddy mafia are the people, and at the moment, our voice is nowhere to be found. They finally got what they've sought for years – the pre-eminent position in Scottish football and Scottish society at large.
"That could only be achieved by dismantling the Rangers, and they systematically did that too."
Click Here for Comments >