RONNY DEILA has revealed the Bhoys need a golden oldie to help them in the Champions League.
The Celtic boss admitted he tried to sign Scottish international midfielder Darren Fletcher from Manchester United last season, but couldn't afford him.
However, the flop in Malmo again highlighted the need for an experienced campaigner on the park.
Deila said: "Scott Brown is a fantastic leader, but we need more than him, we can't depend on one.
"We need more players who take responsibility, but that will come through experience.
"It's a policy within the club to bring in players we can develop and be wort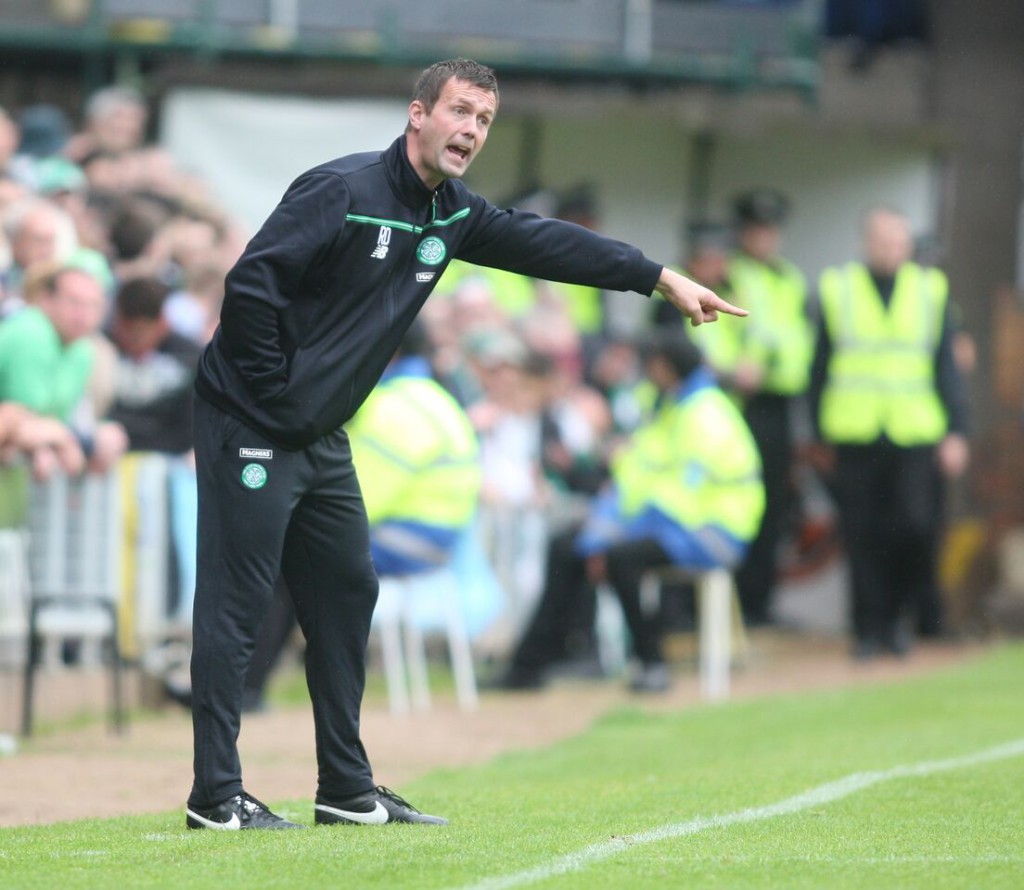 h more afterwards. But we have to find a balance between 
experience and youth.
"We have 
to look for experience and 
combine it with young talent.
"We can bring 
in players with experience, but we don't spend a lot of fees 
on that because you don't get your money back. Effectively, it's 'dead' money."
The average age of the Hoops' starting line-up in Sweden was just over 25 and Deila added: "It's something we have to look
 at – but it's not about age, it's about experience.
"So, it could be a 23-year-old boy who has played for six 
years. Stuart Armstrong has played lots of games – but not at that level. Again, he has also to learn. He has never played
 internationally at the highest level.
"He came in against Inter Milan last season, played well and the energy was high.
"But now the responsibility comes. It's not enough just to kick the ball right way, now you have to do something with it.
"The pressure is much tougher and that's something the players must learn through experiences.
"It's a very big challenge. Darren Fletcher went to West Brom on three times the salary he could get
 at Celtic.
"Did we ask him? We were talking to every player who has a connection to Celtic with that type of experience."
Click Here for Comments >