CELTIC boss Brendan Rodgers believes Moussa Dembele will help the prolific Leigh Griffiths enjoy his football even more.
The French teenager arrived from Fulham in a £500,000 compensation package on Tuesday – after CQN exclusively revealed the sensational move last week.
Rodgers said: "Leigh got 40 goals and the next highest goalscorer was Tom Rogic with 10.
"I can see now why Leigh gets his goals. He's a wonderful striker of the ball, with both feet, and he is aggressive and can finish.
"It's him not having to feel he is the one relied on to get the goals. That can allow him to enjoy his football a bit more.
"At Liverpool, we sometimes played with three or a diamond with Sturridge and Suarez up and Coutinho, Sterling in behind. You have to fit it around the players.
"We ended up playing a dynamic 3-4-3 for months, but it depends on the players. We want to have that flexibility to change and cause opponents problems.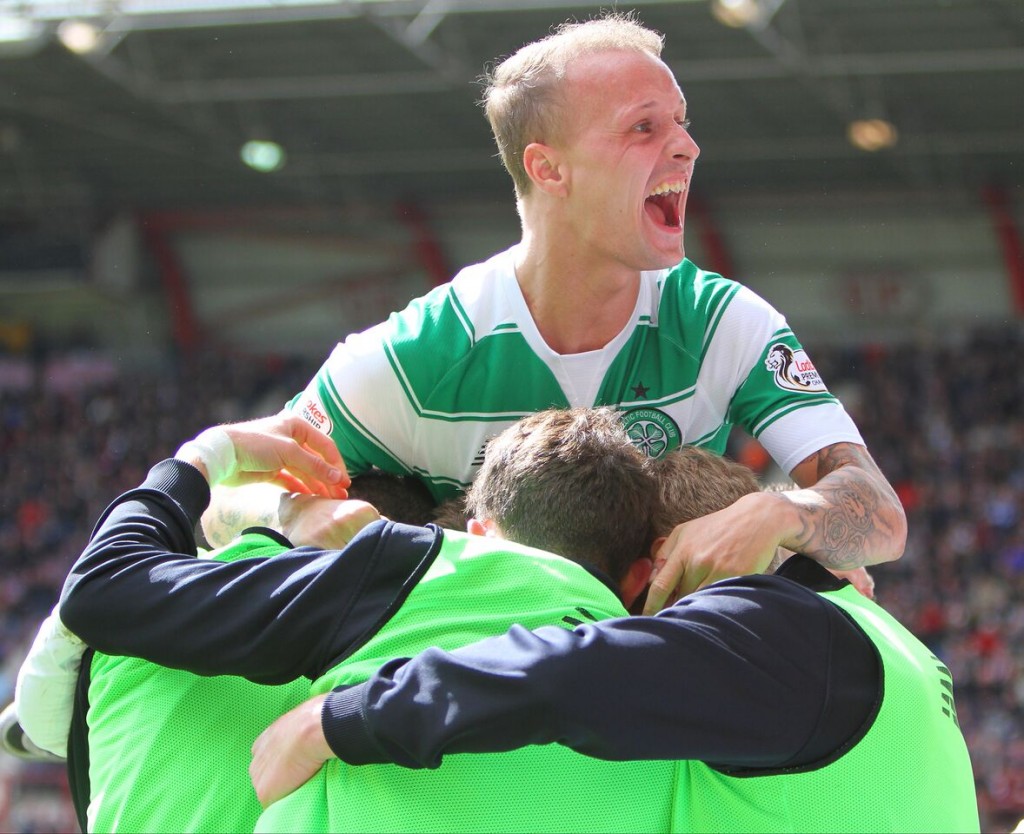 "You can be set up to be aggressive and press or to go away and counter attack. It's up to me to allow them to do both.
"I knew he was a big talent. I want to try to get the best players I possibly can in to the football club. We needed more pace and goal threat in the team.
"Leigh got his 40 goals last season and he was the main threat for Celtic. I want to see that threat from a number of areas."
Rodgers also revealed that he is keen to add one more striker to his lot for the new season, but admitted he has been impressed with the likes of Ryan Christie during their first few days in Slovenia.
He added: "We'll see what's available. We've got some kids here who have impressed me, like young Christie. He's a good mover and looks like he can score goals. When he gets a bit stronger he can do very well.
"He plays just around the corner off the striker. He's a really bright player and it's just a case of time to develop.
"We've got Leigh and Moussa and one or two others here to have a look at.
"I always look to shape the team from the front and then build in behind it. If you have two world class guys who can score goals then the rest slots in behind it."
Rodgers added: "Moussa Dembele's a player on the way up. He's a young boy, but he's already got experience. He's done exceptionally well in an extremely tough league in the Championship.
"Fair play to his representatives. They want him to go to a club where he can develop and feel pressure while having the opportunity to improve as a player.
"There's no greater opportunity than coming to Celtic to do that."
——————————
ONCE UPON A TIME IN THE KINGDOM OF GOVANIA
Let's all laugh at Rangers, let's all laugh at Sevco…the story of the two Ibrox clubs told brilliantly by CQN poster Mea Culpa and illustrated by Cartuja. This is a fantasy story book for grown-ups and is the funniest thing you will read all year!
Once Upon a Time in the KINGdom of Govania is an Escape Goat Production for Celtic Quick News and Internet Bampots.
Available to order now exclusively from 
www.cqnbookstore.com 
– copies arrive this Friday! If you're going on holiday soon take this to read on the beach…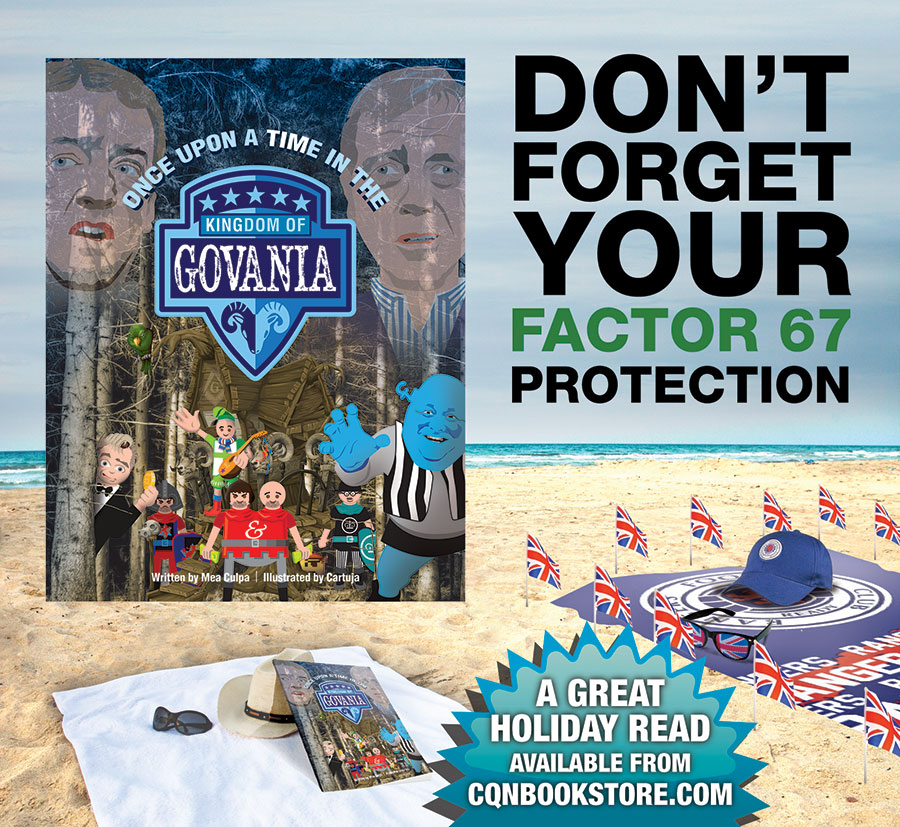 Click Here for Comments >