SCOTLAND'S stand-in boss Malky Mackay will NOT ask Kieran Tierney to play out of position at right-back.
The 20-year-old Celtic defender, poised to line up against Holland in the friendly at Pittodrie on Thursday, was switched several times by previous manager Gordon Strachan to accommodate Andrew Robertson on the left.
However, Mackay flatly dismissed the possibility of Tierney continuing on the right flank.
Instead, the Hoops youngster could be deployed on the left-hand side of a central defence with the Liverpool star, who started his career at Parkhead, operating in the wing-back role.
Mackay said: "It's funny, because we've had a dearth of certain positions. Centre-back and right-back have become problem areas.
"Ryan Jack is an option we are looking at (for right-back). Callum Paterson is two minutes back from a year out injured and I certainly won't be playing Kieran Tierney there.
"We have an issue in that position, but it's about having people in positions all over the pitch where I feel we are strong."
Former Celtic centre-half Mackay, preparing for his meeting with Dick Advocaat's side, added: "I think we have to look at our fresh blood for the next campaign, but that will be up to the next guy coming in.
"He might decide that he is going to go back and get a group of older guys coming towards the end of their careers, but that will be up to him.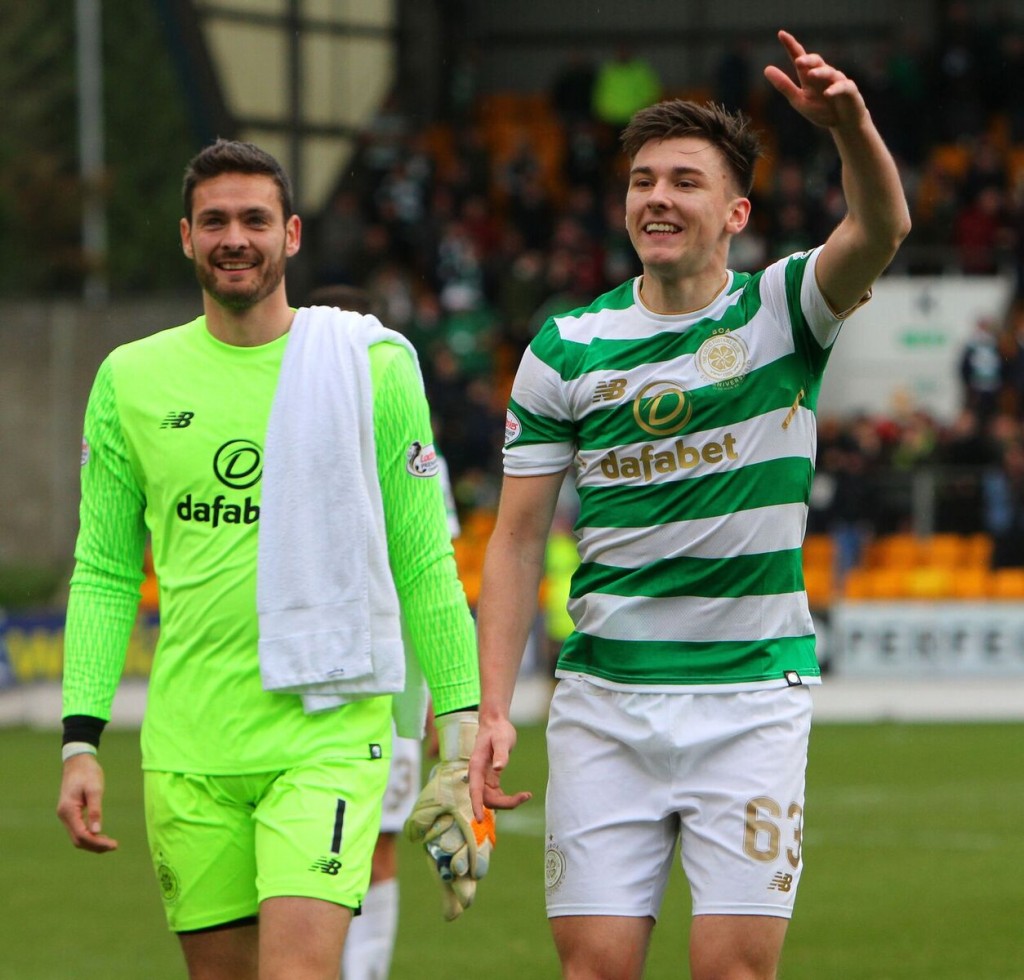 "I just thought I wanted to see what we have got here for over the next year and maybe keep dropping in one or two of these young players.
"One or two might just surprise you and go in there to hit the ground running.
"You've seen Kieran Tierney do it, who's to say there isn't another one or two who could go in there and do that?
"I've got to be brave enough and have faith to give them that chance. Why not against Holland?
"I looked at the game against Lithuania away recently, and I thought we were terrific that night. We were very athletic all over the pitch.
"it's up to the manager who comes in to decide exactly what he wants to do. I just felt it was time to actually give three or four of these young guys a chance."
ORDER BRENDAN RODGERS – THE ROAD TO PARADISE WITH A FREE GIFT INCLUDED FROM CQNBOOKSTORE.COM
Brendan Rodgers – The Road to Paradise The Official Autobiography is available now from CQNBookstore.com – the first 100 orders received will come with a free gift.
From a small village on the north-east coast of Ireland to the treble-winning manager of Celtic, Brendan Rodgers' football journey has been a remarkable one of dedication, hard work, a desire to always keep improving and a determination to succeed at the highest level of the sport … and throughout his life there has always been a love of his team … Celtic Football Club.
In his own words, Brendan Rodgers tells his story – from a promising young footballer growing up in Carnlough and dreaming of playing for Celtic one day through to his professional career – as a player, a coach and now as one of football's top managers. And Celtic supporters will also enjoy an insight into a remarkable season – from the first competitive game in Gibraltar through to the thrilling Scottish Cup final, with plenty of highlights in between, including the manager's first trophy triumph and some unforgettable Glasgow derbies.
NEW CQN PODCAST OUT NOW!
Click Here for Comments >