ODSONNE Edouard is the latest hugely talented young French player to arrive at Celtic Park since Brendan Rodgers become manager. And while we are all delighted with Dembele and Ntcham, Brendan may just have secured us an even bigger star in the making.
Please note that we are unable to feature the new signing wearing a Celtic shirt as our feature image. Catch 22.
Paul wrote today about the off the field troubles the teenager has had back in France ands suggested that this has resulted in him making a move to a new football environment. And if you are looking for that they the most talented of young French footballers appear to be making their way to Celtic Park.
And on the day it was made more widely known that Celtic were very close to securing Paddy Roberts on a record breaking transfer deal for the club, only for Manchester City to change this to a loan move at the 11th hour, it is refreshing to note that Edouard's loan deal includes an option to buy.
Nine months working with Brendan and his team and they will know all there is to know about this young striker who has earned a reputation as one of the hottest teenage prospects in world football.
Edouard is a product of PSG's academy. He was named as the Golden Player at the UEFA European U17 Championship, having found the net eight times to fire France to glory at the tournament, three of the goals came against a decent young Scottish side.
On his first day at Celtic. Orsonne explained why he has signed on at Parkhead.
#CelticFC's new number 2⃣2⃣! #EdouardisaCelt pic.twitter.com/QkYcop4NHg

— Celtic Football Club (@celticfc) September 1, 2017
"I have known of Brendan for a while through his positions in the Premier League with Liverpool and Swansea so I knew of him. As soon as I discovered he was interested in me as a player and then I spoke to him, I had no hesitation whatsoever in signing for the club. So he was influential.
"I spoke to him and he said he really liked my profile as a player. I know that he really likes working with young players to develop them and that was key in me signing for Celtic, and when you look at the team there are a lot of young players in the team, so this is proof that he does this and does it well.
"First of all, I am really happy to be here at Celtic.
"I am really excited and I am looking forward to starting. In terms of objectives, my main goal is to win the league with Celtic.
"First and foremost, I am really looking forward to playing in the Champions League, which is a big thing for me. Playing against PSG, my parent club, will be something special for me.
"The atmosphere here is renowned. All the big players who have played here, whether they are young or old, they always talk about playing at Celtic Park and how it's something special.
"In terms of the history, I know Celtic have won the equivalent of the Champions League in 1967 and have won six league titles in recent years. I am really looking forward to adding to this and being part of a club who can hopefully win the league again this year.
And the new signing is clearly looking forward to teaming up with Celtic's other members of our French Foreign Legion.
"I think it's going to help a great deal," Edouard said.
"As you know Moussa and Olivier are among the best players in France of this generation, so I can only benefit with playing with them.
"I haven't really had time to them to talk to them before coming but this morning I had a message from Olivier welcoming me to the club.
"On a personal level, I don't know them that well. Obviously I know them as they are well-known young French players. I know Moussa through PSG as he went through the same route as I did and I know Olivier as he is a typical example of a young French player making it abroad.
"Both are very good examples to all the people in the PSG Academy of young players who are, so far, doing very well in their career so they are seen as examples of young players in France."
"A football player is a competitor so my objective is to play every game but I know I have to learn and develop first and I will have to work very hard," Edouard said.
"But obviously as a competitor, I want to play and this is the driving force.
"I have just arrived and for me the most important thing for me is to start training as soon as possible and then we will see what happens."
LISTEN to the Thomas "Kidso" Reilly story on the current edition of the CQN Podcast…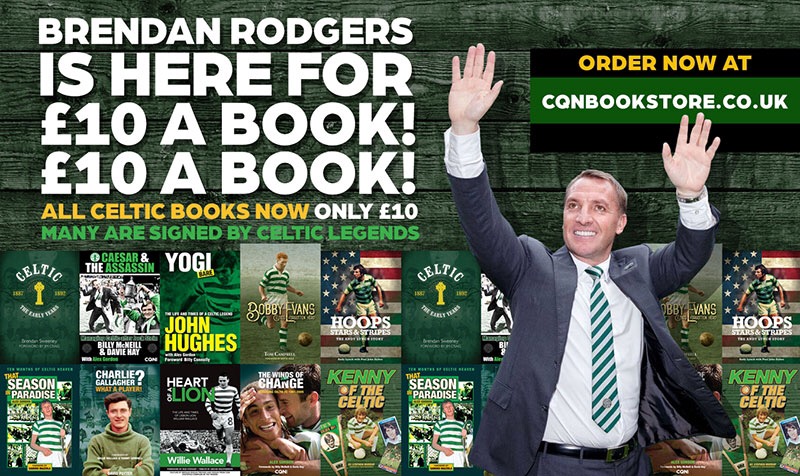 Click Here for Comments >