CRAIGY WHYTE'S name was chanted by the Celtic supporters during our last ever match against Rangers back in April 2012. But one man certainly wasn't singing along. He had a piece of paper from the sheriff court saying that Whyte's company Tixway UK Limited, owed him £135,000. This was money that Robert Jenkins would never receive. CQN Magazine investigated…
Robert Jenkins was perhaps the first guy in Scotland to suss out Craig Whyte. His roofing business had an issue with a client, Snowcast Limited, who was unable to get credit insurance on roofing supplies needed to fulfill a large contract with Glasgow Housing Association. Snowcast thought that he found a solution and introduced Jenkins to an allegedly wealthy individual who could provide the comfort to allow the deals to continue by sorting out the credit insurance on the job.
Thus Robert Jenkins was introduced to Craig Whyte by Snowcast.
Whyte had a non-trading business, Tixway UK Ltd that had money in the bank, had assets on paper of over £500k and was able to achieve insurance cover on the deal of £75k. So the deal was structured so that Robert supplied Tixway UK Ltd who in turn supplied Snowcast Ltd and in this way the roofing contracts proceeded.
Of course, we all know what happened next.
Craig Whtye started to stretch payments on his part of the deal. He was also extracting a high price from Snowcast. Eventually Jenkins had to take Tixway to court and we all remember the television coverage of Whyte, by then the owner of Rangers FC, walking up the steps to give evidence at Glasgow Sheriff Court. Here was the owner of the establishment club, Rangers FC, going to be grilled in a courtroom, for an unpaid debt of around £93,000.
Whyte came in for some rough treatment in court. He was found to be 'unreliable' and Sheriff Ross in his judgement was scathing of Whyte as a witness. He was not believed and his company was instructed to pay Jenkins what by now with costs and expenses, amounted to a total of around £135,000.  Jenkins would whistle for his money. There was never any chance that this would be paid.
Jenkins has tried to move on, but remains extremely angry at the behaviour of Whyte. He was elated at winning the case and genuinely thought that he would then receive his money as a result of the court finding in his favour. He was wrong. He had an option to haul Whyte to the Court of Session to strip away the limited liability protection that company law provides to directors. The Court can remove this if serious wrongdoing can be established. While this option may seem attractive, it would have cost Robert a further £20,000 and for what?
Tixway UK Limited is long gone. Whyte left Santander Bank with a debt of £234 in an overdrawn bank account. The assets, if they ever really existed were long gone. Whyte had apparently spent over £300,000 from this business through a company credit card, shopping on Amazon and in Majestic Wine among other places!
He was funding his lifestyle through this business account and when instructed to pay for the roofing supplies by the court decree, he simply shut the business down. This credit card may be the very same one that was allegedly declined at the Rogano the night before Rangers beat Celtic 4-2 at Ibrox in early September 2011. Apparently Whyte put this down to poor mobile reception for the card reader and one of his rather annoyed guests was apparently left to pick up the tab. The growing uneasiness in Rangers' circles at this time was tempered by this victory against Celtic. It would turn out to be the club's last ever victory over their biggest rivals.
CQN met Robert for a coffee and a chat in Glasgow's West End. Ironically enough the place we met at, Arcafe,  is a regular haunt of the Ibrox management staff. Over the past few years you would regularly see Walter Smith, Ally McCoist and Iain Durrant in this restaurant at lunchtime. None of these men were present that day  as we discussed Whyte's role and how he became the owner of Rangers FC, for less than the cost of the bistro's Italian coffee.
"From what I understand," Jenkins explained, "David Murray had little choice but to sell. Lloyds basically told him to sell to Whyte immediately because they needed their £18m paid back. If he didn't agree his whole business empire could have suffered from the consequences."
That entire business empire in now wiped out, with each business in liquidation and the tax-payer owned bank suffering hundreds of millions in losses as a result of dealing with Scotland's very own 'Dodgy Dave.'
Unlike Murray, Keith Jackson and the entire Rangers support, at no stage did Robert believe that  Craig Whyte was in the super –rich bracket. He reckoned he had 'some money', comforted by Tixway achieving £75k insurance cover, but nothing like enough to be regarded as a billionaire or indeed the owner of a high profile football club, used to 'splashing the cash.'
"We did our own checks on Whyte and quickly got a fairly accurate idea of his wealth. How the Scottish media failed to find out any of this information and were actually calling him a billionaire, I can't explain. They couldn't have looked, they just printed what they were told," Jenkins stated.
Not for the first time, Craig Whyte's dress sense was mentioned to CQN. A real blue nose friend, who is a senior bank manager at Bank of Scotland (ie Lloyds), spoke to CQN just after the bells on New Year's Day 2012. He had always suffered from the Rangers blind spot, of blind loyalty to whatever Rangers were u
p to. Murray could do no wrong, anyone criticising Rangers (for instance Spiers) would be vilified and most of all, it would always go back to a Peter Lawwell inspired Celtic agenda against them. The usual type of Rangers fans, we all know.
Anyway, during this conversation, some six or seven weeks before Whyte called in the Administrators, he was very despondent about Rangers in general and Whyte in particular. He had some contacts with the old board and knew both Alistair Johnston and John Greig well. He said that they had told him that during the negotiations to buy the club from Murray, Whyte would always turn up to meetings wearing the same paid of scruffy old brown brogues. Never polished. They would make a point of checking this and saw this as a warning sign that they weren't dealing with a bone fide wealthy businessman able to take the club forward.
To these people brown brogues matter. They should be polished and if they are all is well with the world. Dirty old brogues had the alarm bells ringing but it was to be too late to save Rangers.
So we smiled when Jenkins recalled that "Whyte always wore these dirty brown brogues. He was always a scruffy wee tramp! He came into my boardroom looking like something the cat had dragged in. He just didn't seem to be on top of things."
We asked him what backlash, if any, he encountered, as a result of taking the Rangers owner to court.
"Whyte tried to make out we were suing him due to a pro Celtic and anti –Rangers agenda. I went to Chryston High School and am Church of Scotland. My wife is a Roman Catholic," Jenkins explained.
"I don't really get too excited about football," Robert stated. "My business partner, Paul Martin, knows more about football than me. He is after all an Albion Rovers legend!
"I think Whyte thought that this football stuff would help him but it didn't. He was extremely unimpressive in court.
"I never got any hassle from R
angers fans at all. Not a single bad word. In fact, all of the feedback I got was sympathetic and positive towards what I was trying to do. All I wanted was for him to pay the money owed."
Robert's wife's cousin drives a recovery breakdown truck.
A few months after the case, Robert got a call from him. He told Robert that he had been given a job to go collect a Bentley. It was being impounded by a court action raised by a wife who had several young children and her estranged husband was not fulfilling his financial obligations to her or the kids.
The Bentley belonged to Craig Whyte and it's repossession, his in-law thought, could put a smile back on Robert's face.
It was actually proven that the Bentley was indeed owned by a company that Whyte owned. As a result, the car could not be sold to replace funds that Whyte personally had defaulted on.
The Bentley was subsequently returned to Craig Whyte, no doubt to soil with his dirty brown brogues.
And there was no smile and no payment of £135,000 from the man who was the last owner of Rangers Football Club.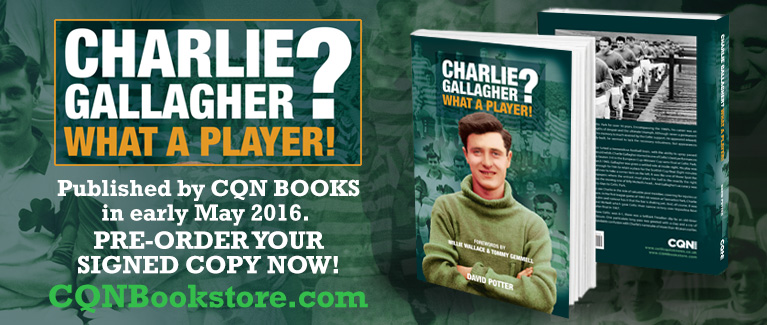 Click Here for Comments >