THE remarkable Ronnie Simpson was voted Celtic's Greatest-Ever Goalkeeper by the Hoops supporters in the Millennium Poll.
To celebrate the extraordinary Hoops career of the Lisbon Lion, CQN are publishing a week-long tribute to the netminder who was known as 'Faither' to his team-mates.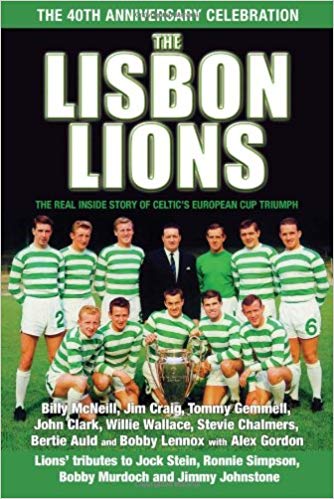 In Part Three of the EXCLUSIVE series, author Alex Gordon opens his book files once again as we travel back in time to acknowledge the fabulous career of an incomparable character. 
Yesterday we published the thoughts of club legend Billy McNeill following an interview with Alex for his publication, 'The Lisbon Lions: The 40th Anniversary', which was published in 2007. Today we catch up with some more memories of Ronnie's fellow-history makers in the Portuguese capital on the unforgettable evening of May 25 1967.
FEARLESS…Ronnie Simpson shows his courage as he dives at the feet of Rangers striker Alex Ferguson with Bobby Lennox and Bobby Murdoch looking on.
JIM CRAIG: 
Ronnie may have been the oldest guy in the team, but he was also one of the most agile. Age hadn't robbed him of his flexibility. He was good fun, too. I'll tell you this, though – he was a bit of a cheat. I well remember our team photographs back then when you had the likes of Billy McNeill, Tommy Gemmell and myself standing in the back row alongside Ronnie.
Now Ronnie used to tell people he was around 5ft 10in or so. But when he stood alongside us – and we were all 6ft-plus – he would get up on his tip-toes to appear taller. What height was he? I never found out, but I still think he was maybe just a wee bit shorter than two inches short of 6ft!
Mind you, it didn't really matter because Ronnie had all the ability in the world. His experience was invaluable to Celtic. It was always kind of difficult to believe that our goalkeeper was making his debut for Queen's Park when most of the Lisbon Lions were still in nappies!
TOMMY GEMMELL:
Ronnie's presence in goal undoubtedly had a calming effect on our back four, including me. He always looked in charge although, of course, he was not the most imposing of figures. Big Jock had a thing about goalkeepers and I'm not too sure he trusted any of them. They were a necessary evil in a team where all the other performers used their feet.
Maybe Big Jock had played in front of a few accident-prone keepers during his time as a centre-half and that had a bearing on his thinking later in life.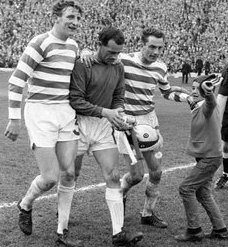 HAIL THE HEROES…Ronnie Simpson, flanked by Tommy Gemmell and Stevie Chalmers, comes off the pitch after the 2-0 win over Aberdeen in the 1967 Scottish Cup Final.
Critics have often said spotting a goalkeeper was Jock's Achilles Heel and they may have had a point – certainly he brought plenty to the club during his time there. I can recall playing three games inside 10 days back in 1965 when Jock selected  three different goalkeepers for each match!
John Fallon was the man in charge when we beat Raith Rovers 8-1 in a League Cup quarter-final tie on September 15. A week later an Irishman named Jack Kennedy was between the sticks for the second leg and we won that one 4-0. Three days after that and Ronnie was in for a league game against Aberdeen which turned into a 7-1 rout for us.
Jock had seen all three in action, but still couldn't quite make up his mind. He recalled Fallon for a league match against Falkirk at Brockville. We escaped with a 4-3 victory, but Jock wasn't too convinced with the form of his goalkeeper. The penny dropped, in came Ronnie and was there until the end of the season. By the way, I don't think that bloke Jack Kennedy ever got near the first team again. He didn't lose a single goal throughout his Celtic career. There are not many who can say that!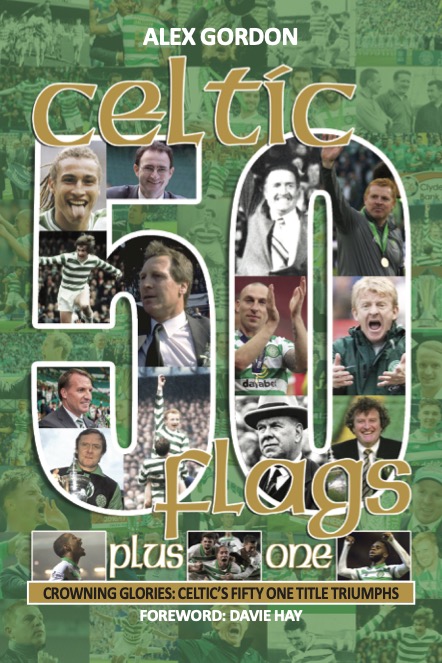 Ronnie was brilliant to play alongside, but I also recall he lumbered me once when he had to go off with a shoulder injury in a Scottish Cup-tie against Clyde at Shawfield. That was on February 12, 1969 and, ironically, he sustained the knock going down on the flint-hard surface at the feet of Jimmy Quinn, who was on loan at Clyde from Celtic at the time!
You didn't have substitute goalkeepers for domestic games in those days and yours truly was given the No.1 jersey. Bertie Auld was our sub that day and he came on and went into his usual midfield berth. And, just like that Kennedy chap, I kept a clean sheet, we got a goalless draw and won 3-0 in the replay.
Celtic lifted the trophy that year, beating Rangers 4-0 in the final with John Fallon back in goal with Ronnie sidelined. Thankfully, I was left-back that day and feeling much more comfortable.
Unfortunately, that was the beginning of the end for Ronnie and, just before he turned 40, he hung up his gloves. I, for one, missed his presence in the team, as well as in the dressing room. He didn't say an awful lot, but when he had something to air it was always well worth listening to.
What memories he left us with, though. A magnificent professional and a great bloke.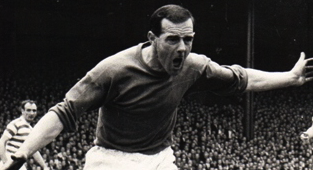 ON THE BAWL…Ronnie Simpson shouts instructions to his team-mates.
JOHN CLARK:
Ronnie Simpson got everything he deserved in football. It would have been a travesty if his career had just drifted away into oblivion; another of football's forgotten performers. Of course, that came so close to being the situation before he joined up at Celtic Park.
We all know of his qualities and he was a genuinely funny man. He could be every bit as droll as the great Chic Murray, a fairly unique Scottish comedian in his day. There was no chance of anyone getting big-headed when Faither was around. His one-liners would soon put someone in their place if he thought they needed it.
Ronnie was a real treasure to play in front of simply because of his steady stream of advice throughout the 90 minutes. I hadn't encountered that before and it did make life that little bit easier. He would spot someone making a run and let you know right away. "Luggy, watch your left" or "Luggy, jockey him, keep him on his right." It was all appreciated and he was spot-on every time.
READY FOR TAKE-OFF…Ronnie Simpson dives to his left as the ball goes wide.
The consistency of the man was quite incredible, too. Like any goalkeeper, he may have let in one you thought he might have done better with, but I can't think of too many. There must be one out there somewhere, but it doesn't come easily to mind. That merely emphasises just how good Ronnie was.
Opposing forwards had to work hard for anything they got from Celtic back then.
WILLIE WALLACE:
How many times you see Ronnie racing from his goal and plucking the ball off the toe of an advancing forward? I know he did it to me often enough when he was at Hibs and Celtic while I was at Hearts. His timing was nothing short of immaculate.
I reckon his eye-to-ball co-ordination was all down to golf as much as anything else. Ronnie was an excellent golfer and his putting was one of his strengths. He would take his time lining up the shot and then roll it with ease towards that little hole. If you didn't know it was Ronnie out there and someone had told you that you were, in fact, watching a top pro you wouldn't have argued.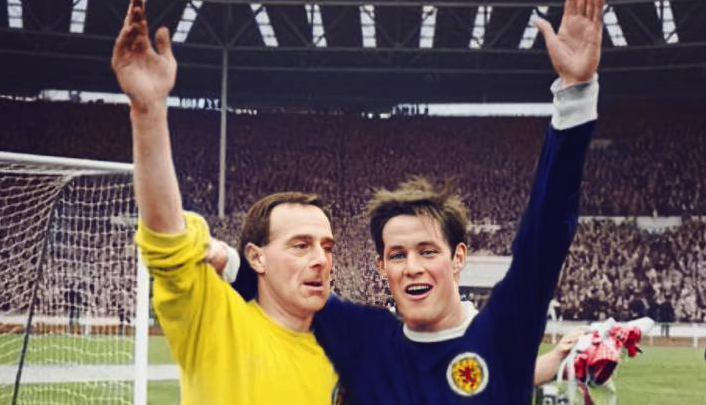 WEMBLEY WONDERS…Ronnie Simpson and matchwinner Jim McCalliog after Scotland's 3-2 win over world champions England in April 1967.
Of course, he took that timing into football and I couldn't even start to count the many occasions he made a late dash from his goal-line to snatch the ball away from an opponent. If he does it once, you might think he was fortunate. If he does it twice, you might think Dame Fortune is still smiling on him. However, Ronnie did it time after time and you knew he never left anything to chance.
Like the other Lisbon Lions, Tommy Gemmell and Bobby Lennox, it was a real pleasure to be at Wembley a month before Lisbon in 1967 when Ronnie, belatedly, but quite rightly, won his first international cap.
If England thought our 36-year-old goalkeeper was a weak link they were swiftly put right. Wembley against the world champions was an extraordinary setting for an extraordinary character.
And, once again, Ronnie emerged victorious. You can't get better than that.
*TOMORROW: PART FOUR: More memories from Ronnie's Lisbon Lions team-mates.
Click Here for Comments >