WONDERBHOY Keiran Tierney has admitted he is totally surprised by his meteoric rise to fame.
The 18-year-old Celtic left-back made his Scotland international debut during the first-half of Tuesday night's 1-0 win over Denmark at Hampden.
And  it is almost a year since he made his first appearance for the Hoops when he played against Dundee at Dens Park last April. He is now Ronny Deila's first choice in the position after taking over from Honduran favourite Emilio Izaguirre.
Tierney, a near-certainty to win the Young Player of the Year award, said: "I actually can't believe the way things have gone for me this season.
"I would never have believed just a few months ago that I would be looking back on my Scotland debut.
"It is not like I have won loads of caps at Under-18 or 19 level. I only played once for the Under-18s and a handful of times for the Under-19s – four times, I think. So, it was a big surprise to find myself in at senior level, but I loved it.
"Hopefully, there will be more chances, but for now it is all about club football and what I can do at Celtic between now and the end of the season."
Tierney also took the opportunity to thank boss Deila for showing faith in his ability.
He said: "The manager has been amazing with me, right from the start. He brought me in and gave me my chance, but he has always, in general, been very positive and good with me.
"I am a hard worker, I enjoy training and trying to get better. I know it is something the manager likes and I think it is the same with Scotland. I think if you are prepared to get your head down and work hard, then you are in line with getting a chance.
"But, as far as Ronny Deila is concerned, I will always be grateful to him because if it wasn't for him and the belief that he had in me then I don't know that I would be in this position."
Tierney will expect to return to the national stadium next month when Celtic play in the Scottish Cup semi-final.
The youngster's most recent involvement in a tie against the Ibrox side was last season when he scored as the Hoops development squad walloped their rivals 6-1.
He added: "It would be nice to do that again. Seriously, though, it just seems like such a quick time to have gone from playing at that level to being in the first team and looking to push for a place for such a big game.
"I just want to keep thinking about playing as regularly as I can and not get too carried away. I have really enjoyed this season and it is a big compliment to be mentioned for things like the Young Player of the Year, but I try not to take too much notice of it."
The MSM have also noted the spectacular success Kieran has made at the start of his Celtic career and this morning have linked him to Southampton.
Well, plenty of scouts will no doubt be interested in such a talented football player who has now starred for the Scottish champions in Europe and domestically and was the best player on the park on his international debut.
Southampton have certainly enjoyed their transfer dealing with Celtic in recent years, picking up three bargains in Victor Wanyama, Fraser Forster and Virgil Van Dijk.  So it should surprise no-one if they weren't keeping an eye on the Celtic squad for further rich pickings.
In the case of Kieran Tierney, they'd have to combine the transfer values of the 3 players they've already signed from Celtic to get anyone interested.
Kieran, a Celtic captain in the making, is going nowhere.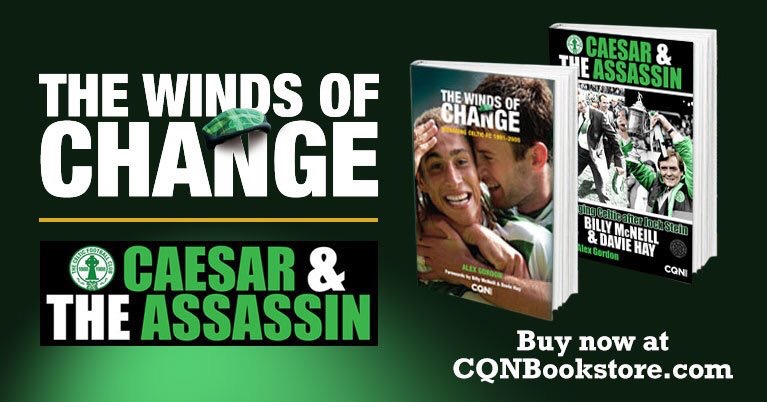 Click Here for Comments >