CALLUM McGREGOR will watch six of his Celtic team-mates tonight take on Malta in the World Cup qualifier that Scotland must, and surely will win. He's probably do so from the comfort of his own living room and it was here that he recently sat down to watch the draw for the Champions League.
For these games against PSG, Anderlecht and Bayern Munich, McGregor can fully expect to be in the thick of the action.
Over the weekend he reflected on the glamour of the Champions League, which starts a week tomorrow when Neymar and Co arrive in Glasgow, and also talked about his own reaction to a stubborn Gordon Strachan sticking to his guns by omitting McGregor from his Scotland squads.
First of all the excitement of being involved in the Champions League.
"There are some real glamour games in there but they will be three hard teams to go up against," McGregor stated. "All I can say is that I am really looking forward to it,
"I watched the draw in the house the night it was made and the boys were all texting one another.
"In some ways it is an ideal draw because at this stage in the competition you want the big names and the big ties but we also feel that we have been strengthened by our exposure to the competition last year.
"That can only have helped us as we look to go and enjoy it this year but also try and aim to do as well as we possibly can.
"You look at the pricetags of some of them and it's pretty frightening. To be honest, though, as a player you just get on with it. It isn't something you go into a game thinking about.
"You just look upon it as a cracking chance to test yourself against some of the best players in the world and come away with that experience. Playing against that calibre of player and team makes it impossible not to learn something. You come away having learned so much from it.
"It is just getting the balance. There is always an expectation at Celtic to go out and put in a performance, especially at Celtic Park.
"We have to look for ways where we can cause teams problems and we want to be positive without being naïve.
"European football is obviously a different level but this is where we want to be and it is an amazing time for the club to be going up against these players and teams."
While Brendan Rodgers will have no hesitation in throwing McGregor in against PSG or Bayern Munich, the player is remains baffled that Strachan wouldn't risk him against the likes of Malta this evening. With a host of Scotland players one booking away from suspension, including McGregor's skipper at Celtic Scott Brown, the Scotland manager is happier to gamble that they will get through tonight without seeing yellow, rather than introduce McGregor to the set up.
Stubbornness has always been a Strachan characteristic as a manager.
So what did the player think when he was overlooked yet again from the Scotland squad?
"I did speak to the manager about it, just a quiet word really," Callum said.
"He told me just to keep doing what I have been doing, to keep chipping in with the goals and with the assists and eventually it will come for me.
"It wasn't a big deal, I think it was just a case of him telling me to keep up what I am doing with Celtic and trust that it will come for me.
"I hope that proves to be the case. But for now I am happy just to concentrate on my football here. There is an exciting time for us and hopefully the manager is right that if I stay part of here that the other stuff follows but it is out of my hands."
Scotland with zero Celts in the team last October against Lithuania in the 1-1 draw at Hampden were awful. The team looks awful on paper when you look back at it.
On Friday, with 6 Celts, and 2 former Celts playing Scotland looked a very decent side in their 3-0 win over the same opposition, away from home.
McGregor inclusion would give Scotland 7 Celts in the team and that could be magnificent.
LISTEN to the Thomas "Kidso" Reilly story on the current edition of the CQN Podcast…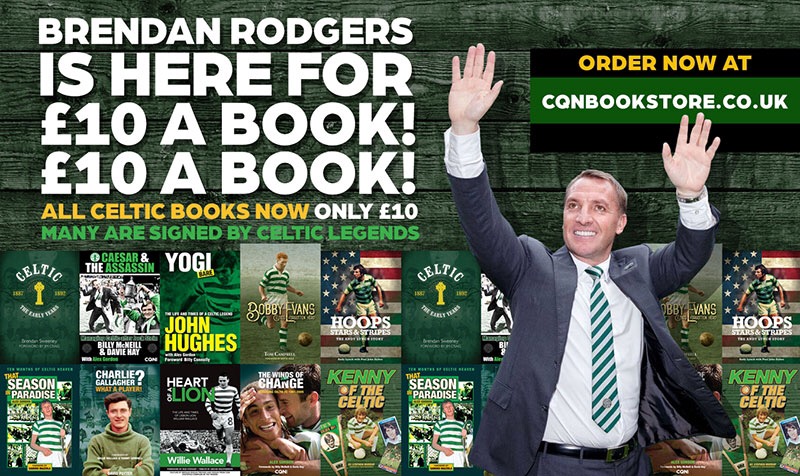 Click Here for Comments >