JOHN 'YOGI' HUGHES was one of the most colourful and charismatic characters in Celtic history.
In another CQN EXCLUSIVE series, author Alex Gordon pays tribute to his long-time friend who passed away on August 1 2022.
Alex, who co-authored Hughes' autobiography, 'Yogi Bare: The Life and Times of a Celtic Legend', concludes extracts from the legend's life story concerning Jock Stein.
It was never dull in the career of the man who is the Parkhead club's seventh-highest scorer with 189 goals.
Please enjoy.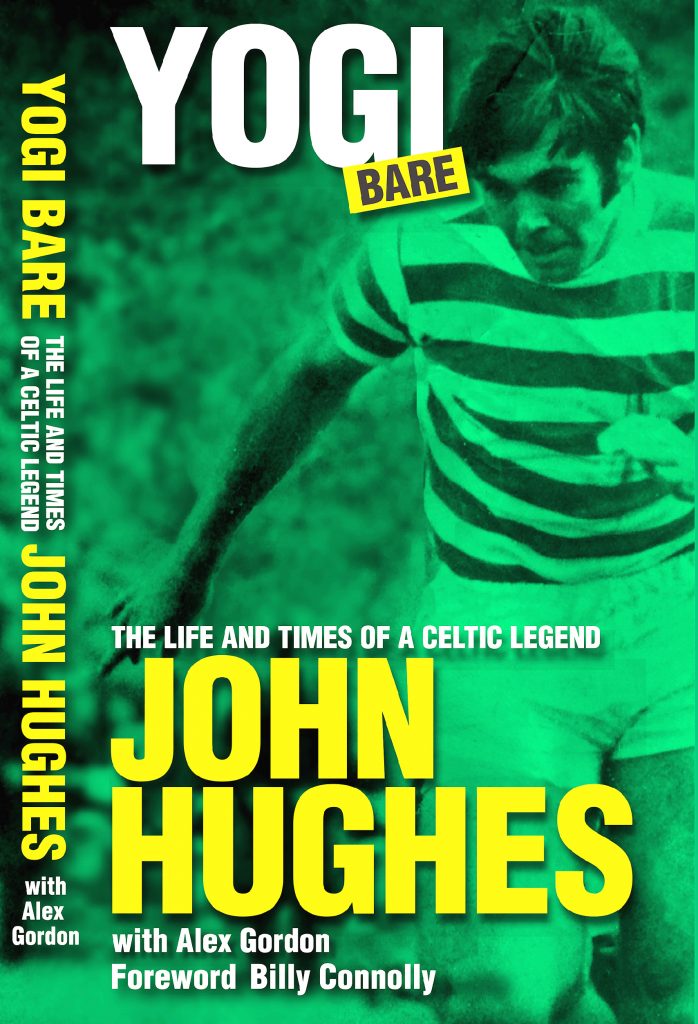 I'M SURE it would have been an entirely different situation if I had signed for an English club long before I did.
I used to watch a lot of English football on the television and it looked as though their style of play suited a big forward looking for the ball in the air. Liverpool had Tony Hateley, dad of former Rangers player Mark.
I hope I'm not being too judgemental here, but I think it would be fair to say that Tony was just a little cumbersome on the deck.
He did most of his good work in the air and he was actively encouraged to perform in this manner. West Ham had Geoff Hurst, who, to be fair, was a more skilled performer on the deck than he ever got credit for. Leeds United had Mick Jones, Spurs had Martin Chivers and West Brom had Jeff Astle.
Then there was the Welsh pair of Wyn Davies, of Newcastle, and Ron Davies, of Southampton. They weren't related and the only thing they had in common in a football sense was that they were both terrific aerial artists. The old-fashioned Newcastle centre-forward was actually known as 'Wyn The Leap'.
ON THE RUN…John 'Yogi' Hughes takes on Aberdeen defender Martin Buchan in the 1970 Scottish Cup Final.
To a lot of critics that may sound like 'Route One' tactics, the ball missing out the midfield players as a defender launches it straight down the pitch into the other team's penalty area. Yes, I've seen some teams simply adopt this so-called strategy, but, when it's done properly, it has its merits.
Why not mix it up? Come at teams from all angles with a range of weaponry? Utilise the full skills of your team? I don't see anything wrong with that way of thinking.
The punters crave goals and they'll take them any way they can get them. And, after all these years, I fully realise I could have had those Celtic fans cheering a lot more times than my career total of eleven short of two hundred. Upon reflection, I must have been pretty good with the ball at my feet!
Being a one-time publican, I am well aware that sour grapes always provide the most bitter wines. I certainly don't want to come over as bitter as regards Jock Stein. As I have already outlined, there is a lot I have to thank him for.
BY THE RIGHT…John Hughes fires in a shot at goal.
I've often been asked what were my feelings when Jock was nudged aside to allow Billy McNeill to take over as manager in 1978. I'm not sure what anyone expects me to say. Was I happy that he might have received some of his own medicine? No, I can say with utmost honesty that did not enter my head.
Why would it? In genuine terms, it meant nothing to me. I had been out of football for over five years, so Big Jock leaving Celtic had no bearing whatsoever in my life. Did people expect me to gloat? Sorry, that's just not my style.
Jock Stein and I had no contact whatsoever following my departure from Celtic. We didn't speak at all, so that would have been at odds with me turning up to say farewell. He hurt me and I will never forget that, but that's the end of it.
I repeat I am not a bitter guy. Celtic Football Club, my team-mates and those wonderful supporters meant so much to me. When it ended so hastily, unexpectedly and painfully, I believe I was left in some sort of state of shock.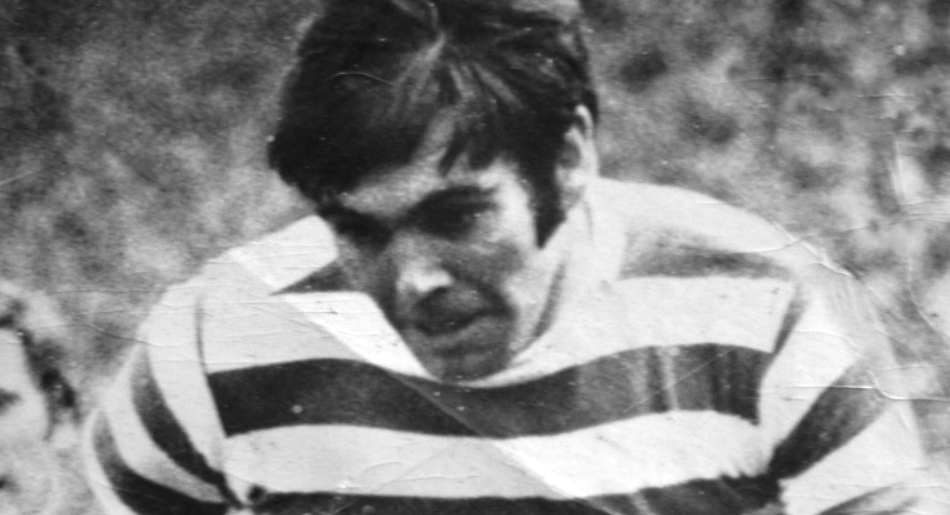 JOHN HUGHES OF CELTIC…Big Yogi in the hoops of his beloved Celtic.
JOHN HUGHES OF CRYSTAL PALACE…Big Yogi during his stint at Selhurst Park.
I never saw myself as John Hughes of Crystal Palace. I was always John Hughes of Celtic. A huge chunk of my life and my passion had been taken away in what seemed an instant. That's difficult to overcome.
Let me also put the record straight here. It takes a big man to admit he has made a mistake and I've been called 'Big Man' goodness only knows how many times in my life. I have been quoted as saying Big Jock wrecked my career.
After a lot of consideration and a bit of soul searching, I no longer believe that to be the case. Jock Stein did not wreck my career. However, I think he went a long way to shortening it.
The injury I received in one of my first games as a Crystal Palace player meant I was forced to take a short cut to football's scrapheap before the age of thirty. However, that was all down to fate. I hope that clears up that point once and for all.
There is an old saying that goes along these lines, 'Good and true partnerships tumble out of heaven together.'
It would appear Jock Stein and I became separated somewhere along the route to our different destinations.
* NEXT: YOGI REMEMBERED: Davie Hay delivers a special memory.
Click Here for Comments >