LISBON LION, John Clark celebrates his 75th birthday today and everyone at CQN and, of course, Celtic Football Club wish him many happy returns.
Billy McNeill's defensive sidekick was known to his team-mates as "Luggy", but the Hoops supporters had another moniker for the reliable, unfussy back-four operator of Jock Stein's incomparable side that swept all before them in such swashbuckling style.
Clark was known to the faithful in The Jungle and the terracings as "The Brush". Tommy Gemmell recalled: "It's not the most flattering nickname, I suppose, but it was one that fitted John perfectly. He was the sweeper in the team and closed the back door behind us when we went forward.
"I've lost count of the amount of times he covered for me when I went on a sortie up the left wing. Let's face it, Bertie Auld wasn't going to filter in to cover behind me, was he?
"John was an amazing defender and so dependable. I've said this before and no doubt I'll say it again, he was an absolute master in a one-on-one situation. He forced an opponent away from goal, never dived in recklessly and always looked to be in control of the situation.
"He may not have been as eye-catching as Jimmy Johnstone, but John Clark certainly paid his way in the Lisbon Lions."
"Luggy" – or "The Brush", if you prefer – played 316 games for the Hoops and won three championship medals, three in the Scottish Cup, four in the League Cup and, of course, was triumphant in the European Cup on that unforgettable evening in the Portuguese capital on May 25 1967.
He is still at the club today as kit manager and enjoying every Hoops success as much as he did when he cheered on Celtic from the terracing in the 1950s.
Hoopy Birthday, John Clark!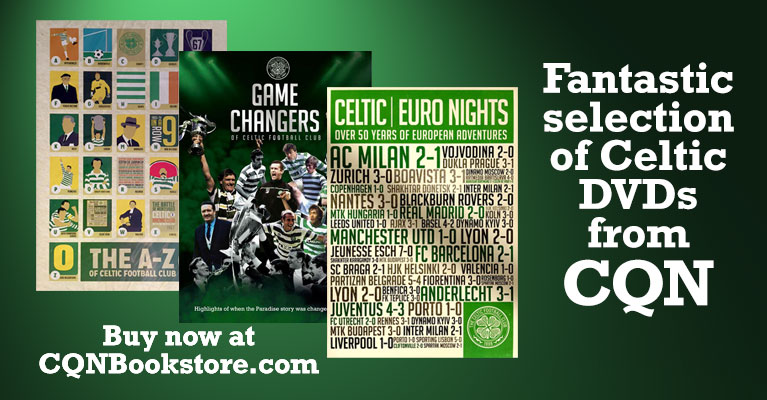 Click Here for Comments >