NEIL LENNON has sent a timely reminder to envious clubs being linked with Celtic talisman Odsonne Edouard.
With the season in lockdown due to the coronavirus pandemic, there has been the usual speculation in the transfer market to occupy people's minds.
In recent weeks, the Hoops' flamboyant French frontman has been linked with Arsenal, Newcastle and, almost inevitably, ex-Hoops boss Brendan Rodgers at Leicester City.
But Lennon is adamant he wants Edouard to not only remain at Parkhead, but to sign an extension.
It was Rodgers, of course, who persuaded the club to crash their transfer record and splash £9million on the Paris Saint-Germain prospect in the summer of 2018 after an impressive season-long loan period in Scotland.
Edouard is now established as a firm favourite with the support since becoming the spearhead in attack following his countryman Moussa Dembele's £19.8million exit to Lyon only weeks after his arrival on a permanent basis.
Lennon, though, has revealed his plans for the 22-year-old marksman who is still under contract until June 2022 and has always insisted he is happy at the champions.
The Celtic gaffer told BBC Five Live: "The landscape has changed from where we were a month ago to now. There's no doubt about that.
"It's uncertain. Ideally you would like to keep your prized assets for at least another year anyway.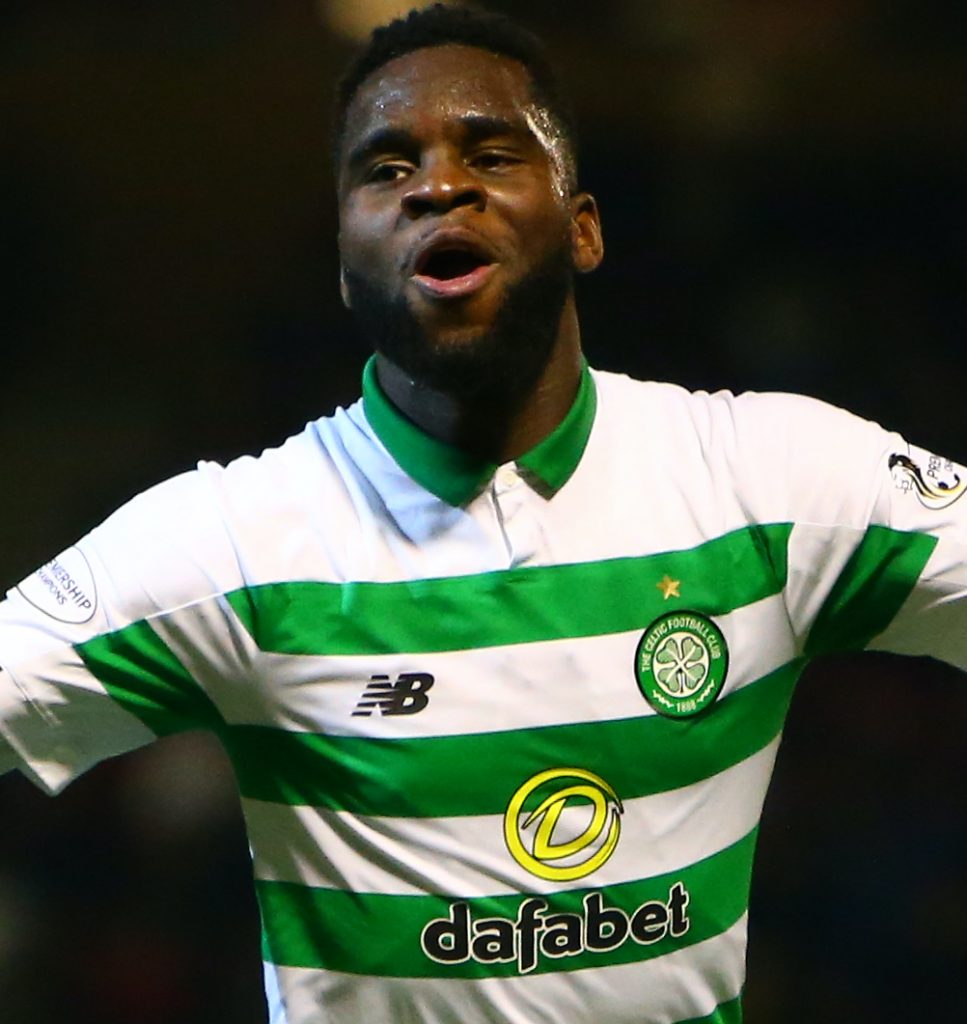 HOOPY DAYS…Odsonne Edouard celebrates another goal.
"If the market galvanises itself again, you could look at it then.
"There's no question there's going to be interest in him (Edouard).
"But, ideally, we'd like to tie him down to another year on top of what he has already and keep him here."
Lennon also admitted there could be financial constraints at the club in the coming weeks and months of uncertainty with football in cold storage.
Asked if cuts were a possibility, he answered: "Yes.
"We'll probably have a look at things at the end of April in terms of the club as a whole.
"Peter Lawwell and the board will review it then. At the minute, we are okay.
"For Scottish clubs, this is the time of the year when they are putting out season tickets. But, obviously, the general public are very wary and reluctant to part with their money.
"They don't know what they are paying for yet and we still haven't finished this season yet.
"We don't know whether that's going to happen or not. We need to get a decision sooner rather than later on that.
"There has to be a backstop date at some stage so we can start to plan ahead. We're financially robust, but are still feeling the hit.
"We've been told by the chief medical officer here it's going to be 12 to 13 weeks in this situation.
"So, it's really difficult to plan for the future and you have to prepare yourself as best you can for whatever the outcome is going to be."
Click Here for Comments >