WHETHER or not we are happy with the club's activity in the transfer market this summer is possibly irrelevant. Sure many called for an additional central defender given the misfortune we have had with injuries in the early part of the season. Of course we would have been over the moon had the rumoured permanent deal for Paddy Roberts actually happened.
The fact that it so nearly did and Celtic did all they could possibly do to make it happen only for Manchester City to change their minds at the last minute. You can't really blame them. There couldn't have been another instance all summer where the supporters of a club absolutely willed a player to join them. Maybe City reckon that we know something they don't about Paddy.
Anyway it doesn't matter what we all think this time around because the only man we should be interested in regarding an opinion on the transfer business the club has conducted this summer is our hugely impressive manager.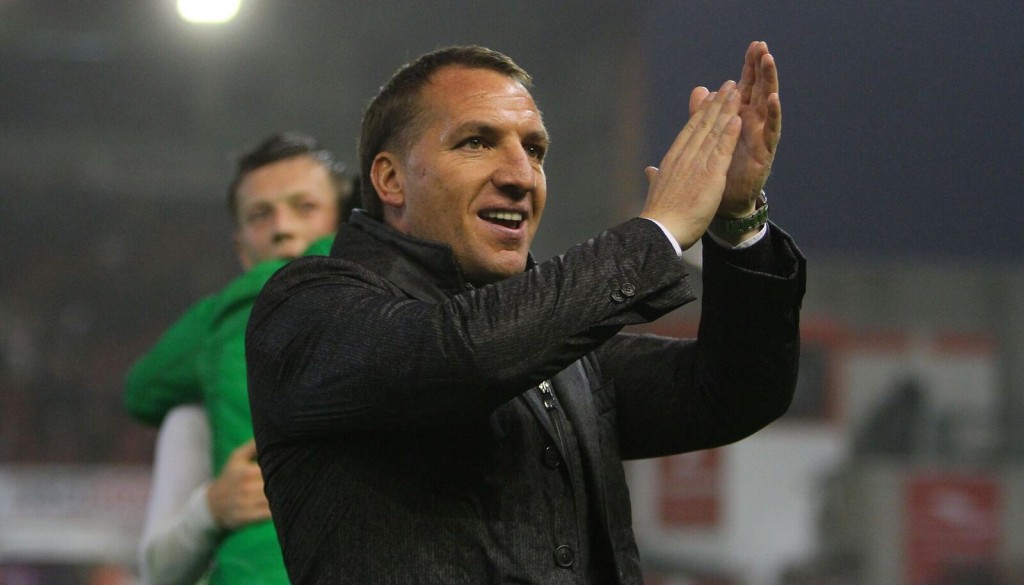 And yesterday Brendan Rodgers spoke about his own personal delight with the five signings he has made over the summer. He has also reduced the size if the squad significantly, while keeping his Invincible players at the club.
The last piece of the business was perhaps the most ambitious. To bring French striker Odsonne Edouard to the club for a season long loan with an option to buy is remarkable.
"He likes working with young players to develop them – that was key in me signing for Celtic." #EdouardisaCelthttps://t.co/fj6IuNC6Xz

— Celtic Football Club (@celticfc) September 1, 2017
Jonny Hayes was the best player in the Premiership last season not playing for Celtic. Now he is.
Kundai Benyu is another with potential but is maybe one for the future. Rodgers and the team will develop him at Lennoxtown.
Olivier Ntcham looks top drawer. He has impressed particularly in the European games and is a response to Celtic's weaknesses that the management team saw in last season's performances in the Champions League.
And Paddy Roberts is back, as Celtic's number 7 for at least one more season. However you get the feeling that this will be a long term relationship.
So the manager is pleased, and we should be too.
"We have enjoyed a really successful summer window and I am delighted with our activity in the market, bringing in five players who I believe are adding real quality to our squad," Rodgers said in an interview with the Celtic website.
"It has been said so many times before, but the objective, if possible, is always to come out of the window stronger than we went in and I am very happy as we have definitely done that.
"The first thing to say is that I am delighted that we have not lost any players that we really wanted to hold on to. With such talent in our squad, you are always vulnerable, but to resist any interest from outside and hold on to our quality is very satisfying. These players know our ideas and how we work.
"The players we have added will only enhance this level of quality. Jonny Hayes was outstanding for Aberdeen for four seasons and he was the best player in Scotland outwith our squad, and we were delighted to bring him to the club, while Kundai has already shown he is someone of real talent and potential. Both players will be very important for us over the course of the season.
"Olivier, who we brought in from Manchester City, has already shown that he is a real, top class player, who will only get better. He is a player who I always felt would work for us and he has already given us some huge performances."
"Pat is a massive signing for us and I'm absolutely delighted to welcome him back to the club. We saw what he brought to the team last season, I know he loves the club and is so happy to be back – and I know Kieran is thrilled to have his friend back as well!
"Pat is a real favourite with our supporters and I am sure he will play a crucial role across all the challenges we will be facing.
"In Odsonne, we have signed one of the best and most exciting young strikers in Europe and I think Celtic will be a place where he can flourish, just like Moussa has done here. He will be great for us and the kind of player who will excite our fans – we have done a great job in bringing him to the club.
"As everyone knows we were looking to bring a centre-half into the club and it was very unfortunate what happened with Rivaldo in South Africa. It was a great shame for him that he was not able to complete that transfer and of course we send him our sincere best wishes for the future.
"However, when that was not possible, there was no way I was going to bring in another centre-half for the sake of it or for numbers – I have always said it's about the highest-quality rather than quantity.
"We have a style and a profile I am looking for and when a player with the particular attributes we are looking for is not available, then that is something we need to accept and not bring in players into the squad just for the sake of it.
"But, at a good time for us, we have Dedryck Boyata coming back from injury, Erik Sviatchenko is also working extremely hard on his rehab and young Kristoffer Ajer is a player who has really come to the fore and will continue to develop. I am more than comfortable with the other options we have in this area.
"So we are in great shape after the window and, when we return from the international break, we will start our work again. We will bring our new players into the squad, build on our great start to the season and go again.
"We have had a great start to the season in the league, we are in the quarter-finals of the League Cup and, of course, once again we made the group stages of the Champions League, so we have had a very successful few months.
"We are in a good place and looking forward to some exciting matches ahead domestically and in Europe – and we will be looking to start again positively against Hamilton next week.
"Finally, I want to take this opportunity to thank the supporters for their incredible backing in the early part of the eason and hopefully we can continue with this great connection over the rest of the campaign."
LISTEN to the Thomas "Kidso" Reilly story on the current edition of the CQN Podcast…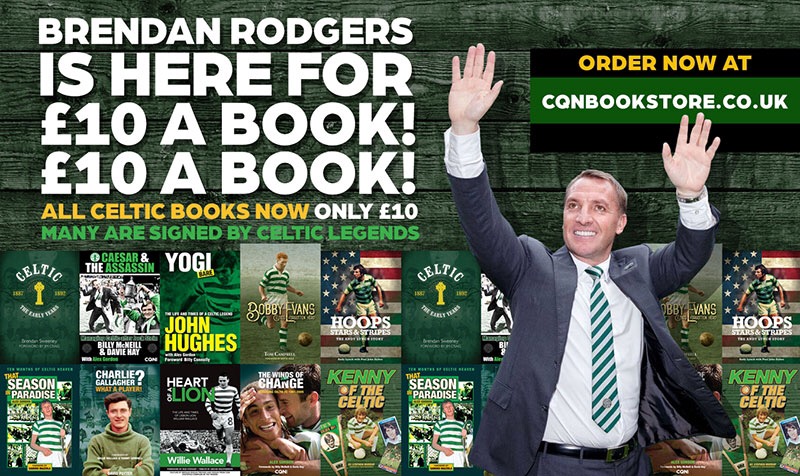 Click Here for Comments >