BRENDAN RODGERS insists football must remain vigilant in its effort to stamp out the sickening racism that has been aimed at Celtic star Scott Sinclair.
The Hoops boss admits he has been "surprised" at the idiotic antics of some so-called fans.
Lout Paul Kenny, 28, appeared at Glasgow Sheriff Court on Tuesday to admit making a monkey gesture towards Sinclair as he celebrated scoring the opening goal in the champions' 5-1 win at Ibrox on Saturday.


A 17-year-old woman has now been reported to the procurator fiscal over an alleged racist abuse post on social media, while police are examining a further image from the weekend game.
Rodgers believes huge strides have been made in dealing with these issues in recent decades, but feels more education is still required.
The Irishman said: "I was surprised by it because I haven't seen anything like that coming since I've been up here.
"All the stadiums I have been in, the supporters have been passionate. You get abuse, of course you do. That's football and you expect that. But that (racism) is just not what you want.
"A great education has gone on in Britain over the last 20 years in terms of dealing with this sort of thing.
"There is no place for it in society. There is certainly no place for it in football. At least, there has been actions put in place for it for Scotty.
"It just shows you, he is 28 and it's the first time he has ever experienced anything like that.
"It's not nice that it has happened up here, because I know the people up here are good people.
"But Scott is strong with it. His team-mates and our supporters are all behind him. We will move on from it and, hopefully, there won't be more incidents like it.
"It shouldn't matter what colour you are, what religion you are.
"But it also shows that you have to remain vigilant towards it and ensure everyone is pulling together, because it's not something you want to see at all in society or in a football game."
Rodgers applauded the impact of Sinclair, who has claimed 25 goals since arriving in a £4.5million deal from Aston Villa in the summer.
He said: "In the main, the majority of Scottish football supporters – although they know he is a threat – will notice a real upgrade in level of player when they watch him.
"Not only that, he is a real good kid as well. He is a young man who leads his life well, trains virtually every day.
"All the supporters up here want that type of talent to be here, not to be pushed out of it any way at all.
"My responsibility is to bring the best game to Scotland that we can, particularly Celtic, and for that you need the best players."
Rodgers hopes the abuse aimed at his player will not prevent other players from coming to Scotland.
He added: "It's an isolated incident. I would always speak in defence of the people up here and the football clubs here.
"It's not isolated just to Scotland. It does happen, but, thankfully, it's much less so in Britain now. You have to show your strength together."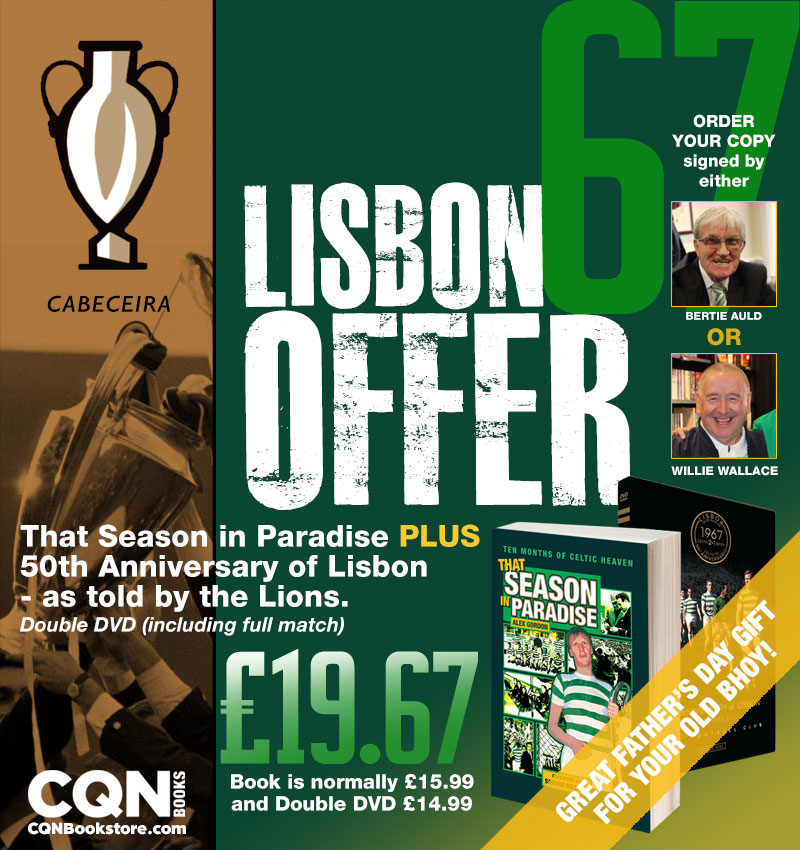 Click Here for Comments >