CHARLIE GALLAGHER was invited on to Celtic Quick News on Monday evening to answer questions from Celtic supporters. Subjects covered included who should be the next Celtic manager to playing alongside Celtic legend Willie Fernie in the late 1950s. It was a magical trip down memory lane as Charlie revealed the name of the player the Lisbon Lions reckoned was the best among their own ranks.
Here are some of Charlie's answers for you to enjoy.
ON WHO WILL BE THE NEW CELTIC MANAGER
"I have no idea but I want someone who has enthusiasm, will run onto the park now and again, who will have a go at referees so they know we won't take it so easily and of course a manager who will completely change our tactics and get us back to playing football the Celtic way – certainly a bit more attacking. We have been too defensive over the last two years."
ON VOJVODINA
"Vojvodina night was one of the best ever. They were a good side and there was real doubts about whether we'd get through so the manner of the winning goal was something special in Celtic's history. Whenever I speak to anyone about that, everyone says they were standing right behind me when I took the corner! It's amazing how people's memories work.
"What was true was the noise from the supporters. We couldn't hear each other on the park all night and everyone went mental at the end when Billy scored.
"You had to be there. That was a very special night for Celtic."
ON DUMBARTON
"I liked playing for them and I loved playing against Celtic! I played 3 or 4 times against Celtic. One game in the Dryburgh cup we just about beat Celtic. Just got pipped!
"When Celtic were away from home and Dumbarton were playing at the well named Boghead, the attendances would go up for Dumbarton with Celtic fans coming along. Some were even there to see me, or so I am told!"
ON SHOPKEEPING
"On my shop at Bellsmyre, we were moving to Bishopbriggs for family reasons so I sold the shop in Bellsmyre. I loved that wee shop and the customers, most seemed to be Celtic supporters."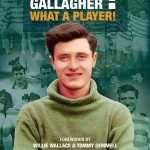 ON PASSING THE BALL
"The best passer of the ball in the current squad is probably Kris Commons. Charlie Mulgrew is a good passer too.
"I haven't seen enough of Scott Allen sadly but he looks like a good player who can make a pass.
"As I said at the Tommy Gemmell CSC dinner in Stirling, I am a big fan of the forward pass. It's a little out of fashion at Parkhead at the moment."
ON SQUAD IMPROVEMENTS
"We need another striker badly. We don't need a left back – which is unusual! We need a right back. I heard a rumour that the midfielders would be getting their own bus to take them to the game – a 55 seater!
"Seriously I still think the two boys we signed from Dundee United will come through. Stuart Armstrong has been played in the wrong position and Gary Mackay-Steven will now realise what it means to play for Celtic. He has the skill to succeed at our club.
"On Celtic scouting, that is going to be for a new manager to review. He might bring in his own people, you never know."
ON BOBBY MURDOCH AND GEORGE CONNELLY
"I can't judge myself but of the other two – both fine players – but I never saw that much of George Connelly, so I will say Bobby Murdoch. I remember playing with George in the reserves.
"Bobby was a fantastic player. He kept us going, strong in the tackling, he never gave in. Someone we could do with today. What a difference a player like him would make. I don't think we will ever see a player like him again, sadly.
"Bobby was my best pal. He got sent to Middlesbrough but he never wanted to go. He didn't want to leave Celtic. I went down to see him and he got a bad ankle injury. It was swollen up the size of a turnip and he was playing with it while injured. The supporters down there absolutely loved him and he wouldn't give in to the injury.
"He never said a bad word about Celtic, ever but he was very disappointed to have been let go.
"We were all sitting – the Lisbon Lions – as a desk one day at Celtic Park about five or six years ago. We all had a questionnaire to fill in. One question was 'who was the best player you ever played with?'
"Every single player said Bobby Murdoch."
ON VISITING IRELAND 
"Kitty Tim! She was typical Irish woman, loved the Celtic!
"The first time I went to Ireland with my girlfriend Mary (now my wife) I stayed ay my granny's house and Mary stayed with Kitty. We couldn't stay in the same house as we weren't married.
"I was over last week. My brother died a year ago and I was over for a special mass that the Priest gave for him in Gweedore."
ON BEING REGARDED AS LIGHTWEIGHT
"I was too much of a footballer but we had good training at Celtic so we didn't worry too much about being lightweight. Wee Jinky, lightweight?
"I have to admit I was disappointed in the manager because he'd take me off too often for my likening. As soon as he wanted to change the team, I'd always get taken off even when I was having a great game.
"However everyone wanted to stay on and we had so many very special players."
ON JOCK STEIN AND ON LEAVING CELTIC
"When I was told I was getting a free and could leave Celtic, I thanked Jock for letting me go. I knew where I was going as Sean Fallon had already told me he had something for me. If you asked for a transfer Jock wouldn't let you go so he did do me a favour that day.
"I could have given so much more to Celtic but never got enough time on the park.
"Although I criticise Jock Stein for things like that, I will NEVER criticise him for what he did for my club, Celtic. He made us a proper football team. We'd never have won the European Cup or anything else without him.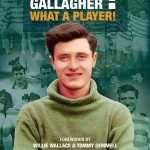 ON WINNING CAPS FOR IRELAND
"I played for Scotland Youths previously but Sean Fallon approached me and asked if I would like to play for Ireland. I was delighted to play for the Republic and was very proud to win my two caps.
"When we got together for Ireland we had to meet at a bar in the airport at Heathrow. I wasn't a drinker in those days. I'd never seen football players drinking, I turned up there and got a surprise to see the Republic players all drinking and in front of the manager. Not something I was used to.
"I played but didn't know the other players so had a quiet game really. But I had made it and played for Ireland and that is something I am proud of to this day.
ON JOHN FALLON
"Myself and John Fallon would do literally hundreds of supporters events all over the place. I'd have to calm John down, he is always so emotional about Celtic. The man cares!
"One night we got so drunk at a supporters night up in Barra that I ended up sleeping in a wardrobe and he ended up on the floor – neither bed was troubled by the Lisbon Lions that night!
"John is good company, we have a great laugh, the worse Celtic play the louder he shouts but not at the players. He shouts at the referee. He has a great memory when it comes to previous refereeing decisions against Celtic and he lets them know that he remembers too.
"As a player he is a legend and he's also a legend as a supporter. I only go to the home games now, he goes everywhere. What a man!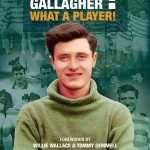 ON FIRST IMPRESSIONS OF RONNY
"I said it the first time I saw him at Murrayfield and he stood about and did nothing. I have been critical since then. I think that the job was way too big for him. I don't think he realised what he was going into. It is all very well thinking you are going to a big club. But Celtic are bigger than that and we are expected to play a certain way. Indeed we need more than one or two goals for other reasons. The crowd want it, it is the way we play and need to play.
I can't complain about the Celtic support. They are showing they are Celtic supporters. They are showing they care. That is down to one man, the manager. Ronny was given a lot of chances by the supporters and so will the next guy. Hopefully he won't need them!"
ON LENNOXTOWN
"Lennoxtown is a fantastic training ground, I have been there quite a few times. Great facilities and so on so players should be coming through. Kieran Tierney is a start. Celtic are miles ahead of every other club in Scotland and that is why so many make it elsewhere. But the demands at Celtic are unique. It is very difficult to break into a Celtic first team."
ON SCOTTISH REFEREES
"I wouldn't say it's cheating, no. I would say they are involved in anti-Celtic bias and we all know who they are. It was the same when I was playing and that's why Celtic have always had to play attacking football. We always needed to be at least two goals ahead all of the time. Other just needed a one goal lead.
"I remember as a young boy before going to Celtic. I'd go to mass on a Sunday in the Gorbals and one of the parishioners was a Scottish referee. His name was Fitzpatrick. He was one of the only Celtic supporting referees at that time. He would tell us about all the bias against Celtic by the rest of the referees."
ON PLAYING FOR RANGERS
"I wouldn't have played for them, even if asked. I wouldn't have been asked and that was nothing to do with football. I'm not worried about that though.
"Also I wonder how the Catholics who did sign would have felt playing there?
"Rangers players were just guys like us trying to make a living. It was not the players, it was the club. Departed but not missed."
ON WILLIE FERNIE
"Willie Fernie was a fantastic player. In my first season at Celtic I played on the right wing and when the ball was passed to Willie he'd do his wee shuffle as if he's passing the ball to me. I'd run down the wing and the fullback would follow me.
Willie would stroll away the other way unmarked. A great player and a nice guy as well.
"Willie didn't like quite a few of the players. He didn;t drink or smoke and didn't that these other players should be doing it. He wanted better for Celtic. A nice, all round guy and Celt.
His wife was the receptionist at Celtic Park for a long time too."
ON HIS NEW BOOK – CHARLIE GALLAGHER? WHAT A PLAYER!
"Thanks for buying the book, I think you will enjoy it. I have tried to be very honest. When John Fallon brought his book out I was encouraged to work on mine and I worked with David Potter and Pat Woods. CQN have been a great help in getting the book out. I just saw it for the first time tonight and I am absolutely delighted with the way it looks.
"Tommy Gemmell and Big Yogi were with me at the Tommy Gemmell CSC dinner and and both of them spoke very fondly of Celtic Quick News."
Thanks to everyone on CQN on Monday evening who participated in CQN's latest Q&A session with our legends. 
*CHARLIE GALLAGHER? WHAT A PLAYER! by Celtic historian David Potter with forewords from Willie Wallace and Tommy Gemmell is available now from www.cqnbookstore.com  – order now to receive a signed copy plus everyone is getting a free gift.
All advance orders have now been posted, together with a free gift, and should start arriving on Thursday for UK addresses with the books going to Ireland, Australia and United States taking a little longer.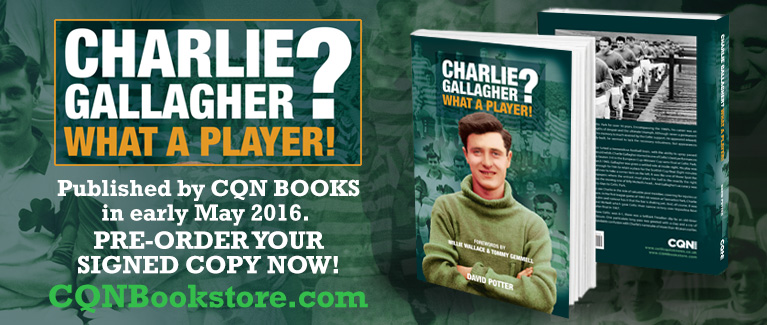 Click Here for Comments >