CELTIC first team coach John Kennedy is adamant the Hoops will rally and win their fifth Premiership title in a row.
He said: "There's a bit of frenzy around because Aberdeen are top of the table. People are asking: 'Are they title contenders? Are they not?'
"It's something new and everybody loves that, but when Celtic's on top it's all very quiet.
"It's very early in the season, there's still a long, long way to go, and we're fully confident that come the last day we'll be lifting the title.
"It gives us perfect motivation. For us as coaches and obviously for the manager, there's very little motivation needed.
"We'll ask the players to use their previous performance, and what's going on around about them, and say: Look, guys, go and show everybody what it's all about.'
"We've got a group of boys with a good bit of experience and the players who have come in have shown a great attitude. When we combine that and everything clicks in we'll be a very good team.
"Aberdeen have had a great start, they pushed us last season and I think they've improved since then, so it's going to be a challenge.
"It's something that we're fully ready for. It was a poor result at the weekend, but there are a lot of games to play.
"Come the end of the season, that's when we'll see who is where."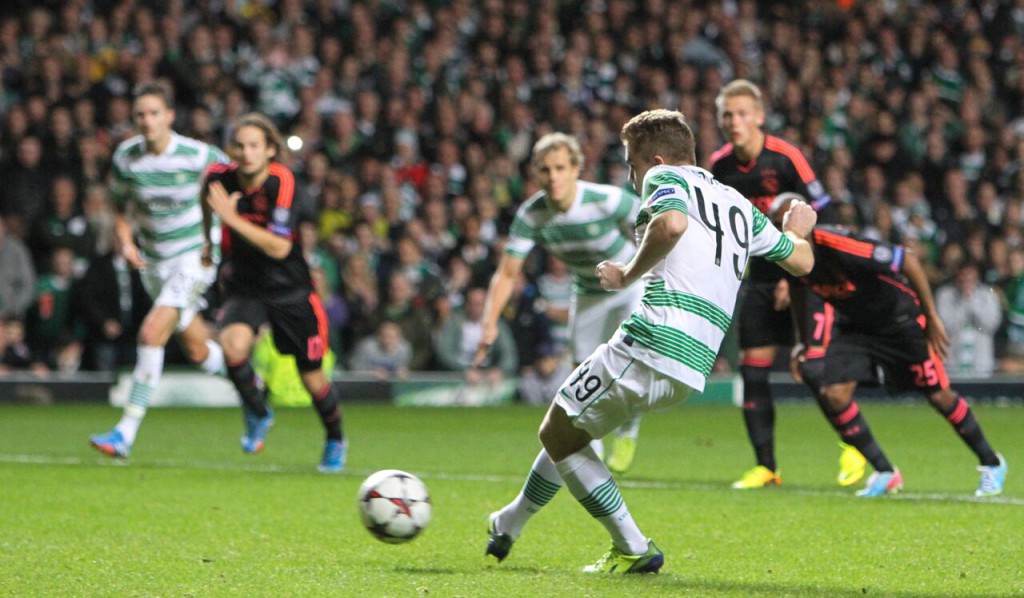 Kennedy hopes the players take out their frustration at losing to the Dons by turning in a good performance against Ajax in Amsterdam.
The former Scottish international centre-half, whose career was cut short early by injury, added: "I think we have to use that anger as a positive. We'll use it to motivate ourselves going into Thursday's game.
"This is a great platform, the kind of game we all want to be involved in and play in. There's no better game to come around for us than a big European tie against Ajax.
"The manager has used it. He's methodical and he's calm, but when the time's right and we haven't done ourselves justice then he's angry.
"He's got a good balance that way, but it's good for the players to see that side of him, it shows passion and it shows he cares."
     ——————————————-
We still have a handful of SIGNED copies of Caesar & The Assassin remaining. If you would like to order one at the special discounted price we have been offering over the past few weeks please
order HERE
or click on the image below…
Click Here for Comments >