CELTIC assistant coach John Kennedy reckons Stuart Armstrong will agree a contract extension – and go on to become a future Hoops skipper.
The midfielder, 25, has one year remaining on his current deal, but negotiations to sign for the long term have been ongoing for the last few months.
Kennedy believes Parkhead is the best place for the former Dundee United star to develop.
He said: "Stuart loves his time here and is thoroughly enjoying being where he is at the moment.
"From speaking to him, he wants to be here. It's just a case of getting things ironed out contractually.
"Stuart is playing the best football of his life, he's broken into the international scene, he's just won three trophies, so I think he sees being here is a good thing for him.
"You know you can go somewhere else and it might not work out so well.
"He's a clever boy, he's intelligent, he's making all the right noises in terms of where he wants to play his football, so lets hope we get that sorted sooner rather than later.
"He's an important player for us. The manager has spoken to him, everyone has.
"Stuart has made a big impact this season in terms of what he's done on the pitch, but off the pitch he is a terrific character and the type of personality you want to have at your club.
"The manager has given him all the praise, all the accolades he's had all season has been terrific, but we want to make sure contractually we've got him tied down and he can concentrate on his football again rather than worrying about what's going on off the pitch."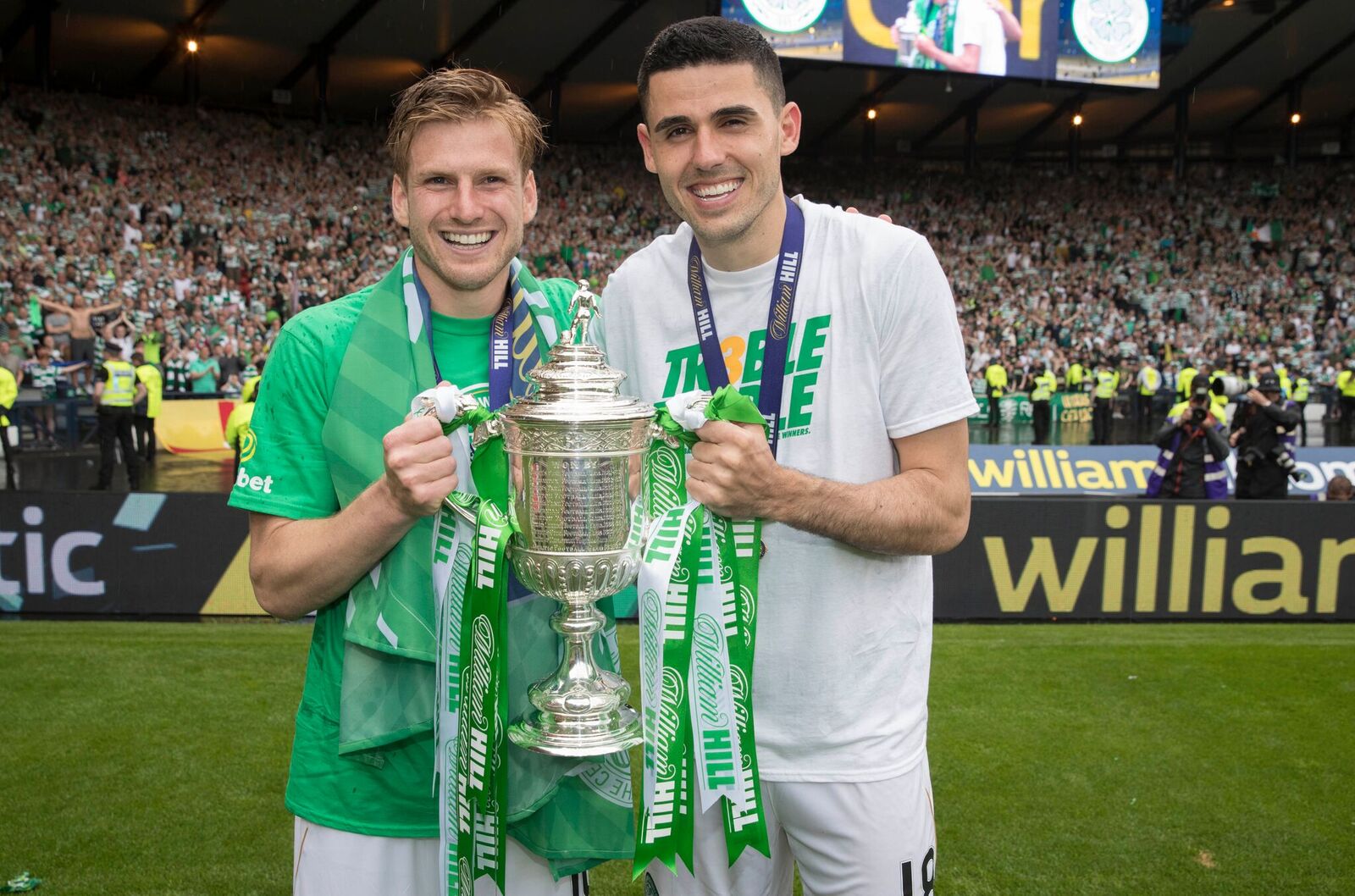 Armstrong has deputised as captain in the absence of either Scott Brown or Mikael Lustig this season and Kennedy believes that is something that could develop into a more permanent arrangement.
He added: "The manager has given him the opportunity to do that at times this season. He's that type, when he steps on the training pitch he a bit like Scott Brown, a different type in terms of how he applies himself.
"But he's a super professional, very intelligent and the more time he spends here he gets a greater understanding of what this club is about.
"When you become captain of this club it's important you understand that, the expectation of the fans, the history of the club and the actual feeling you get here. It's very special.
"He is now getting to that point, he's had a few seasons and lets hope he can have a few more and you never know what will happen in the future with him."
CQN's
VENI VIDI VICI
– I came, I saw, I conquered tribute t-shirts for Brendan Rodgers are selling fast. On the back we have Brendan's quote from last Saturday at the Scottish Cup Final – "I was born into Celtic," order yours now at
cqnbookstore.com
Click Here for Comments >