MIKAEL LUSTIG admitted he performed "like a Fourth Division player" in Celtic's 1-1 draw with Rapid Vienna in Austria at the weekend.
Brendan Rodgers changed his entire line-up on the hour mark with the team trailing by a first-half goal.
Moussa Dembele, playing for the Hoops for the first time since suffering a hamstring strain in the Scottish Cup semi-final win over Sevco Rangers in April, levelled from the spot 13 minutes after making his reappearance.
It was a hard-work out for the champions in sweltering conditions and Lustig is convinced he and his team mates will be in peak condition by the time their Champions League qualifiers are due against La Fiorita of San Marino or Linfield.
The Swedish right-back said: "It was a tough day. It was really warm, but there was some sloppy play.
"It was good for our fitness with a lot of running, but, unfortunately, a lot of it was in the wrong direction.
"We gave away a lot of possession. We wanted to play better and pick our passes, but it was quite sticky. Still, it was really good in terms of our fitness.
"You lose a lot when you are away for a month. You go from playing well, then have three weeks out and you come back like a Fourth Division player.
"It takes three weeks to get back. Some of us have been in for a few weeks now, others just one week, so it's going to take time.
"It was only a pre-season game, but the second-half was a lot better. The boys who played in the last 30 minutes did very well. The manager spoke to us at the end. It was a good session and he wanted to tell the players that.
"We know it's a very important few weeks for us and we need to be switched on straight away. We didn't play our best football at this time last year.
"So, we know we are probably going to be more confident a year on. It's about getting fitter and being ready."
NEW CQN PODCAST WITH SFA PRESIDENT ALAN RAE OUT NOW!
Episode 2 of 'A Celtic State of Mind' finds Paul John Dykes and Kevin Graham discussing a variety of topical subjects concerning Celtic Football Club, including:
* Callum McGregor: The Youth of Today;
* Death of the Cult Hero;
* Norwegian Wood – Ronnie Deila's Exit Interview;
* Farewell to The Stone Roses;
* Hillsborough: The Truth.
Paul John Dykes also chats to SFA President, Alan McRae, to challenge him over recent comments made about Celtic's domination of Scottish football.
Connect with A Celtic State of Mind @PaulDykes and @CQNMagazine or just listen using the link below…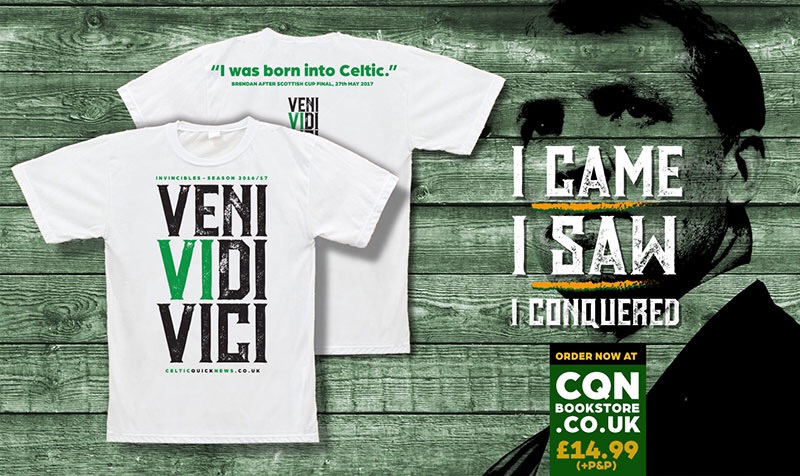 Click Here for Comments >