A NEW CQN Podcast is posted tonight featuring interviews with Celtic legends Bobby Lennox, John Fallon, Tommy Callaghan and Kenny Dalglish.
A Celtic State of Mind offers an insight into the culture of Celtic Football Club, the city of Glasgow, and fans of the reigning invincible Scottish champions.
Each episode includes interviews with 'Celtic-minded' figures from the world of sport, music, film, art, broadcasting, literature or politics.
This week, 'A Celtic State of Mind' pays tribute to The Quality Street Gang.
In the second of a two-part series, Paul John Dykes interviews: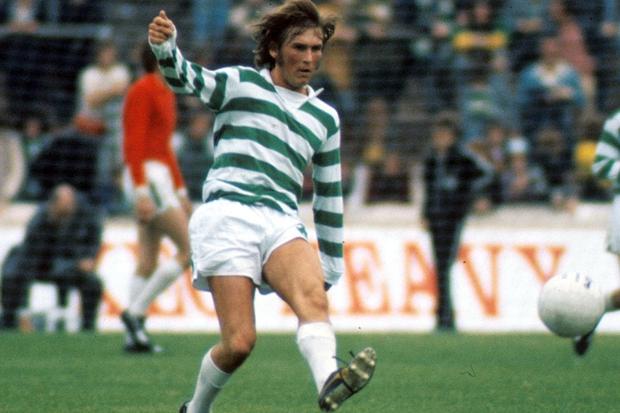 Bobby Lennox
John Fallon
Tommy Callaghan
Kenny Dalglish
The discussion is all about one of the finest crops of youngsters ever to emerge from Celtic Park…
And we finally reveal just where that nickname came from.
The response to the new CQN podcast has been magnificent and we have been blown away by the audience figures.
100,000 Celtic fans can't be wrong…
Connect with A Celtic State of Mind @PaulDykes and @CQNMagazine.
Enjoy the new podcast…
The new Invincibles treble disc DVD is now available from CQN Bookstore HERE. It is quite simply unmissable. What a season that was!
All CQN t-shirts are now reduced to £10, choose from our Invincibles shirt, the Jock Stein one or the Gotcha classic! We've added some new books too and there's some crackers on the way! More on that over the next few weeks or so.
Click Here for Comments >