Celtic's objective for today is to add a striker, who is happy to take his chances at Celtic behind Leigh Griffiths and Moussa Dembele. The target (as you will know) is 19-year-old France youth international Odsonne Edouard.
We have agreed a loan with Celtic having the option to buy for an eight-figure sum. There remains a complication between player and current club, Paris Saint-Germain, which all parties are hoping will resolve, but this one has the potential to go to the wire.
Odsonne is regarded by manager, scouts and coaches at Celtic as an absolute star. He made four starts for Toulouse in Ligue 1 last season before off-field matters got in the way (which I'll not trivialise, but we'll deal with at a later date). He is a player who needs to leave Paris for new influences in a fresh environment. The move to Celtic could be the break he needs.
The initial loan period gives the player a chance to resolve any legacy issues before Celtic commit to breaking transfer records.
The manager has been impressed by Odsonne's attitude thus far. He knows he would be the junior party in a three-man attacking roster, and that his objectives for the season is to press those above him.
In the coming weeks, our fit 19-year-old central defender will be joined by three more-senior team-mates. Competing with Kristoffer Ajer for fourth spot is only likely to be attractive to another teenage prodigy. I don't expect movement on this front.
At this stage of the window, the chances of anyone near the first team being allowed to leave are reducing, but there are a lot of worried teams with >£100m of TV money out there. Enough to fund transfer fees and provide wages to unsettle the most faithful of stalwarts.
There will be calls made, you can be sure of that. I know some people at Celtic Park who will be happy people after 23:00 tonight, when the window in England closes, without any of our players being unsettled.
Enjoy your day, let's hope Odsonne's details are sorted and no one waves £50k per week-type money before our players.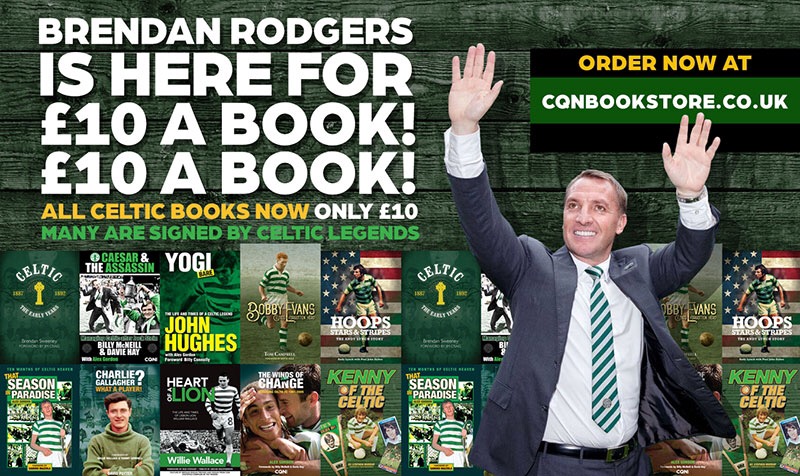 Click Here for Comments >