Yesterday's Scottish Cup final was head and shoulders above the insipid FA Cup final at Wembley. Newco scored two excellent goals, including one from our ex-play, Kenny Miller. But it was our current, on-loan, player, Anthony Stokes who decided the encounter.
What should we do with Anthony? His attitude yesterday was magnificent. He decided he was leaving Hampden with a winners medal, and he had the skill, strength and capacity to ensure no one could stop him.
For the first goal he collected on the wing, made a beeline for goal before slotting the ball into the far corner, although he was assisted by the most generous defending since Jersey in June 1940. [Can you believe two defenders stood off him?] Scoring with a header from a corner when your team is a goal down with 10 minutes remaining takes character and determination.
Brendan Rodgers would have been impressed, but it remains to be seen if that attitude can be tapped into day-in, day-out at Lennoxtown.
I watched Motherwell fans invade the Fir Park pitch the Premiership Play-off final last year. On that occasion their actions went beyond mere celebrations, fans were deep into opposition territory, taunting Newco fans behind the goal. To their credit, Newco fans took it on the chin and left the stadium without retaliating.
I can't imagine what possesses fans of a losing team to invade a field already populated by thousands of celebrating fans. Whatever it is, it's primitive and unlikely to be a considered reaction. As a result, Newco will be dragged into a disciplinary situation which would otherwise only have effected Hibernian.
What's worse, the one perennial get out of jail card football clubs often use when fans let them down: "We always criticise and warn fans about this sort of thing", was fatally undermined by a hasty press release in the minutes after the final whistle.
While every Hibernian person interviewed acknowledged the role of their fans and need for improvement, Newco issued an adversarial statement.  Compliant friends in the media were urged to drop the role of their fans on the field.  Adversarial statements create adversaries, football administrators know this.  Getting strategy wrong isn't worth a few hours PR.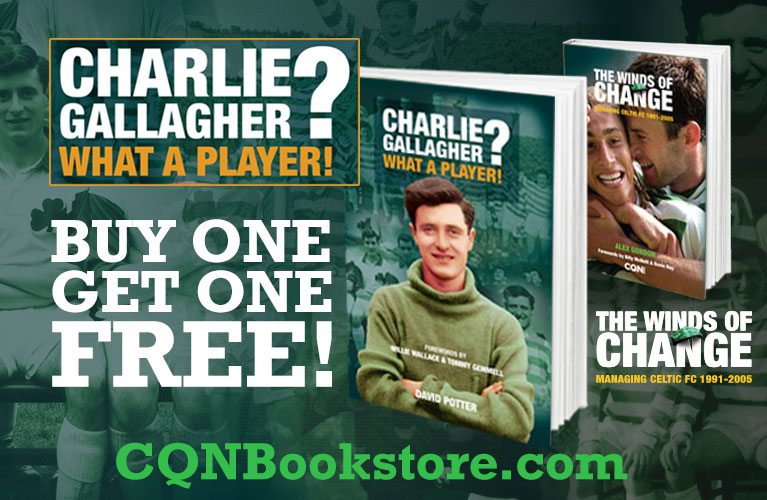 Click Here for Comments >