WHINGING, BITTER Walter Smith has warned Mark Warburton he MUST stop Celtic from achieving 10 successive league championships.
The Hoops are eight points ahead of Aberdeen with five games to play as they zero in in on their fifth title in a row.
And former Rangers manager and Sevco director Smith is clearly concerned about another period of domination from the Parkhead side which recalls the glorious days when Jock Stein masterminded nine consecutive championships – a run that started in 1966 when the club lifted their first flag since 1954.
Oozing bitterness, Smith moaned: "It's a pressure that will come on Rangers (sic), it will come on right away. I hear people saying that they've got time, but I'm afraid time and patience were never virtues that Rangers (sic) supporters were blessed with.
"So, not only have you to go in and do well, you've also got to stop Celtic getting that nine in a row towards, dare I say it, 10 in a row.
"Celtic have had a free run and nobody would have expected that circumstance. They've taken advantage of it and it'll be up to Rangers(sic)  to react.
"That's the awkward thing for everybody – they've so much to do to get back and they have to choose whether to sort things around the club.
"There's a level of optimism there that they can do it and get back to near the level they were at five to 10 years ago."
Smith also admitted he can't understand the level of criticism that has come the way of Celtic gaffer Ronny Deila.
He said: "Deila has had kind of a rough ride, but he has not had the motivation that Rangers (sic) bring to the championship.
"If you look at Celtic, they have maybe downsized a bit from when I retired five years ago.
"With due respect to the players that are there just now, I don't think Celtic are as good a team. Any assessment you have to make of Deila is a difficult one.
"Celtic have dropped a little bit of a level, maybe quite rightly, because they don't need to spend the money they had to if Rangers (sic) were challenging them for that Champions League place.
"It's difficult as well because you are going into a season and what is your motivation?
"You are going
to win the league because you have won the league for the last five years.
"Far be it from me to have sympathy for the Celtic manager. but sometimes you have to look a bit deeper than the manager's input."
Smith's reckless spending and his club's unlawful use of various dodgy tax schemes resulted in the club he managed being placed into liquidation on the summer of 2012 when a last gasp CVA attempt was thrown out by the club's creditors.
Smith rallied behind Charles Green, who by then was peddling the continuity myth which was agreed behind closed doors by two Englishmen and a a group of Rangers supporters.
Without Smith's support it is doubtful whether Green could have progressed in the way that he did, as those supporters who bought shares may one day reflect on.
They might just end up a little bit bitter too Walter?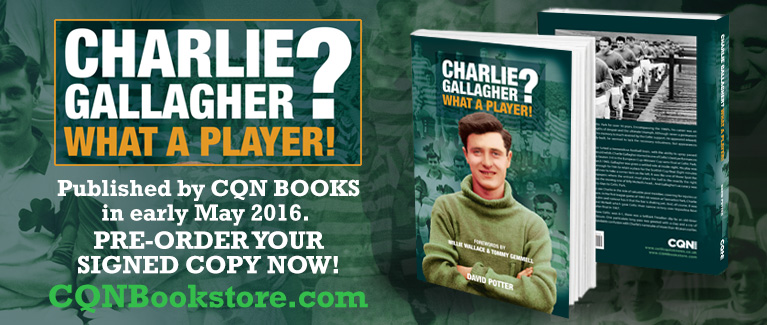 Click Here for Comments >