RONNY DEILA has revealed that winning this season's Premiership crown would represent his biggest achievement in football.
The Celtic boss has been under pressure following the Champions League failure against Malmo, a disastrous and winless Europa League campaign and a League Cup semi-final defeat to eventual winners Ross County.
However, after Tom Rogic's spectacular 90th-minute winner at Kilmarnock on Saturday, coupled with Aberdeen's 2-1 loss at Motherwell, the Norwegian, with his side four points ahead and a game in hand, believes his team are now zeroing in on five successive titles.
Deila admitted: "Do I want this league more than anything I've wanted in football before? Yes — and it's getting closer and closer.
"It's going to be a big, big title if we get there. The win at Kilmarnock could be a major moment. When you are fighting for titles, there are so many crucial moments during a season. This at Kilmarnock was one of the best ones and it can be a very important one when we sum up the season at the end.
"We have three wins in a row now and that's good. We just have to keep on winning games and, in the end, it will be hard to catch us.'
After the dramatic conclusion at Rugby Park, Deila resurrected the Ronny Roar for the first time since October. After paying tribute to the fans for standing by him, he hinted his trademark celebration could now be back permanently.
He said: "It was just that the supporters were so good. I really appreciated how they were and I wanted to give them some thanks for that and show them that it meant a lot to me. They were fantastic.
"There could have been a lot of disappointment in the way we played, but they stood behind their team. It was fantastic to give them that win in the end.
"It's important that the fans support Celtic. I am part of Celtic and that's why they support me.
"Of course, there are going to be questions. Of course, there are going to be people who are not happy, but that's because they care about the product.
"As long as I am here, people will support me because I am part of Celtic. Is the Ronny Roar back for good now? We will see."
Sky Sports were forced to apologise after the Hoops gaffer swore during his celebrations and he blamed the emotion of the moment, as well as British television shows, for being a bad influence.
He added: "You can't control what you say in those moments. There is so much emotion coming out, when we had that beautiful strike by Tom Rogic. You can't hold it inside, you have to let it out. It was a fantastic feeling.
"But the words that came out my mouth? I have heard them a lot of times on British television. Do I swear in English or Norwegian? I swear in English. I even think in English now."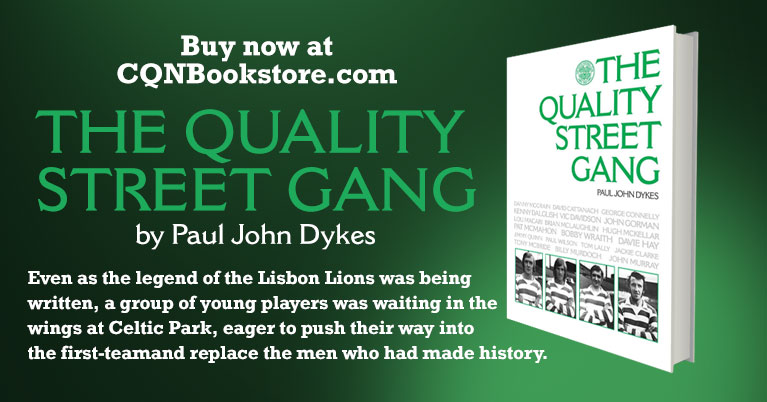 Click Here for Comments >