JOHN HUGHES, the legendary forward known as 'Yogi' in his rollicking goalscoring days, claimed 189 strikes during his glittering Celtic career.
He is the seventh-highest goalscorer in the club's history and was a firm favourite with the Hoops fans as he shredded unfortunate opposing defences with his devastating one-man demolition displays in his hey day.
Big Yogi celebrated his 78th birthday, as CQN reported, and we have teamed up again with the Parkhead personality to present an Easter weekend of EXCLUSIVE extracts from his compelling autobiography, 'Yogi Bare: The Life and Times of a Celtic Legend,' which was written by author and friend Alex Gordon.
Today, in the second of three special features, enjoy a Sunday sitdown while Hughes recalls the Scottish Cup Final triumph over Dunfermline in 1965 – and the headache that followed!
THE pressure of playing for Celtic drove me to drink. Quite literally! I was twenty-two years old when I first tasted alcohol and I have to say it was an experience I will never forget. To be honest, though, I didn't remember too much about it at the time.
Champagne corks, with reckless and frenzied abandon, were whizzing around the Hampden dressing room after we had overcome Dunfermline 3-2 in an enthralling, nerve-shredding Scottish Cup Final on the Saturday afternoon of April 24 1965. Celtic had actually won a trophy at a stadium that was so often the graveyard of our hopes, a ground that, unfortunately, had become synonymous with failure.
I had been in the same sporting arena exactly six months earlier and once again had been presented with a runners-up medal after we had been dumped 2-1 by Rangers in the League Cup Final. Two years earlier I was left in tears when we were walloped 3-0 by our Ibrox foes in the Scottish Cup Final replay. I was beginning to hate Hampden.
THE CUP THAT CHEERS…John Hughes (second left) celebrates with skipper Billy McNeill and his Celtic team-mates after the dramatic 3-2 Scottish Cup Final success over Dunfermline in 1965.
The run from hell kicked off on April 22 1961. I had celebrated my eighteenth birthday only nineteen days before our Scottish Cup Final meeting with Dunfermline. We were huge favourites to end the silverware famine that had engulfed the club since the remarkable 7-1 victory over Rangers in the 1957 League Cup Final. It had been four long years since the Celtic supporters had enjoyed a trophy success and it looked odds-on the agonising interruption in our history was over.
Me? I was on a high. I believed this was to be the start of something wonderful and the medals, the accolades and the glory would surely follow in full flow. Ah, the exuberance and optimism of youth. It wasn't a question of would we win. Supporters were excitedly talking about the winning margin. Dunfermline, we were assured, were merely cannonfodder and the green and white ribbons were as good as already on the national trophy. Football doesn't quite work like that, unfortunately.
However, back then, there was genuine reason for optimism in our ranks. Three weeks beforehand we had annihilated a sturdy, workmanlike  Airdrie side 4-0 in our semi-final. They had an exceptional goalkeeper in Lawrie Leslie, who moved to West Ham and made a name for himself south of the border. In fact, he signed at the end of that season for the princely sum of £14,000 and, believe it or not, that was a massive transfer deal in those days. So, when I faced up to Leslie I was well aware that it would take something exceptional to get the ball past him. Luckily enough, I managed it twice and, once the cheers had died down, we were booked on our passage to the Hampden Final.
On the same day, Dunfermline toiled in their semi against St. Mirren at Tynecastle. It ended in a dour, goalless stalemate and they had to do it all again in a replay at the same ground four days later. This time the Fifers squeezed through 1-0. At that stage, I have to confess the warning signs were not flashing. There was no evidence of thin ice or banana skins. We had scored nineteen goals in six ties in reaching Hampden and I had helped myself to five of them. I was just a big raw laddie and I was living the dream. 'Celtic for the Cup,' was the cry en route to Mount Florida as our team bus crawled through the crowds heading for the game. It was all so exciting. What could go wrong? Well, everything.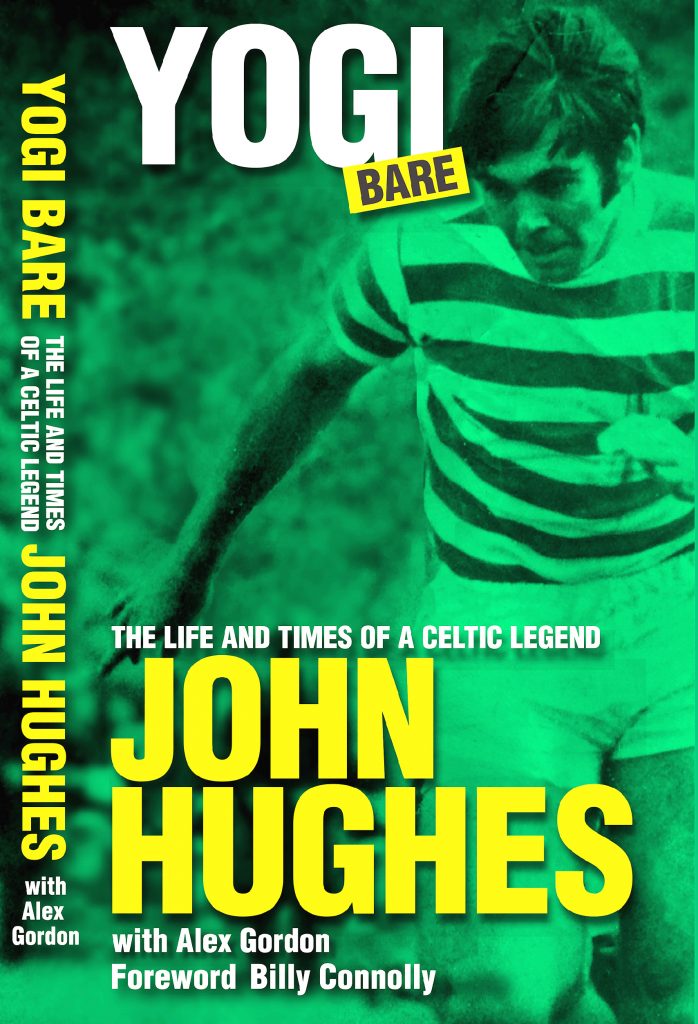 Dunfermline, of course, lay in wait and we had no doubt that a certain Jock Stein, who had left his post as reserve team coach at Celtic to become manager of the Fifers the previous year, would have something up his sleeve. He still had many admirers among our ranks, including, of course, our centre-half Billy McNeill, who had worked closely with Stein since arriving at the club in 1957. But we didn't believe for a split-second that there was anything Jock could conjure up to derail us on our quest for football treasure.
In goal for the Fifers that season was a smallish keeper by the name of Eddie Connachan, who was about the 5ft 9in mark. He had just given up his job as a miner to concentrate full-time on football. He wasn't exactly a clean sheet specialist, either. Connachan had conceded five goals in the opening three ties, including three against Aberdeen at Pittodrie where he was bailed out by his forwards who scored six. By the end of the league campaign, he had shipped eighty-one goals in thirty-four games, joint worst record in the division along with Ayr United who were relegated. So, the scene was set for not just a Celtic victory, but an overwhelming Celtic victory as we trotted out on Cup Final day.
Incredibly, we just could not get that damn ball behind Connachan that afternoon. He proved to be unbeatable. He twisted and turned every which way to defy us. I remember getting my head to a deflected shot from Paddy Crerand. The ball spun in my direction and I instinctively thrust myself forward and diverted it towards goal. It looked an absolute certainty, but somehow Connachan performed an acrobatic back-flip to claw the effort away from under the bar. I stood there open-mouthed for a moment as I could hardly believe what I had just witnessed.
Thanks to the heroics of the Dunfermline keeper the game finished scoreless. He undoubtedly deserved the accolades that came his way in the following day's newspapers and I, for one, didn't begrudge him his moment in the sun. However, like the rest of the lads, I was determined to make him suffer in the replay the following Wednesday. Surely he couldn't emulate that breathtaking performance? As a matter of fact, he didn't – he surpassed it.
A YOUNG YOGI…John Hughes as a teenager during his early years at Celtic.
Amazingly, Connachan followed the game of his life with an even better display, if that's possible. As I said, he wasn't the tallest custodian, but he was coming for all our crossballs and holding them confidently. Shots on target were being repelled as he sprawled all over the Hampden mud in one of the most defiant showings I have ever seen from a keeper. He was playing like a man possessed.
For me, the turning point of the confrontation came midway through the second-half with the scoreline still blank. Alec Byrne, a tricky outside-left, sent me on my way with a neat through ball that carved open their defence. I latched on to it, took a touch inside a defender and decided to batter it with all my might with my right foot at their goal. Connachan, from about ten yards, managed to get his hands to the ball, but couldn't hold it and it rebounded straight to the onrushing Stevie Chalmers. He thumped it first time past the keeper, but it was bundled off the line by a desperate defender.
There was a cry for a handball and, as they say nowadays, I've seen them given. I thought the player almost juggled with the ball before it was pushed past the post. However, referee Hugh Phillips, who I always thought was a fair match official, didn't get a good view of the incident. He looked across for a flag from his linesman, but, to our dismay, there was none. We hardly had time to protest as Willie Fernie took a quick corner-kick on the left and that was the flashpoint episode over and done with. There were no TV action replays back then and no fevered inquisition, but you could imagine a panel of so-called experts pouring over the occurrence these days. The commentator simply said something along the lines of, 'Oh, was that handball? The referee hasn't given it. Corner-kick for Celtic.' Can you imagine what would happen in today's game? The poor match official would be chased round the track for about five minutes!
But in such moments games – and trophies – are won and lost. And so it proved on this occasion. They opened the scoring through a header from Davie Thomson in the sixty-seventh minute with virtually their first attack over the two games. I'm not being unsporting in saying that, but our keeper, Frank Haffey, hardly had to get his knees dirty until that moment. Normal service was resumed as we took the action down to the other half of the field, but no matter how much we tried, Connachan just wouldn't be beaten. The one-man barrier of resistance kept us at bay and, as so often happens with the minutes ticking away and with Celtic surging forward, our opponents sneaked upfield to hit us with a classic sucker-punch.
It was well known that Haffey was unpredictable as well as eccentric. He made a hash of coming off his line to pick up a simple bouncing ball into our penalty area and it fell perfectly for Charlie Dickson, a bald, battering-ram of an old-fashioned centre-forward, and he just walked past our crestfallen keeper and plonked an effort into the unguarded net.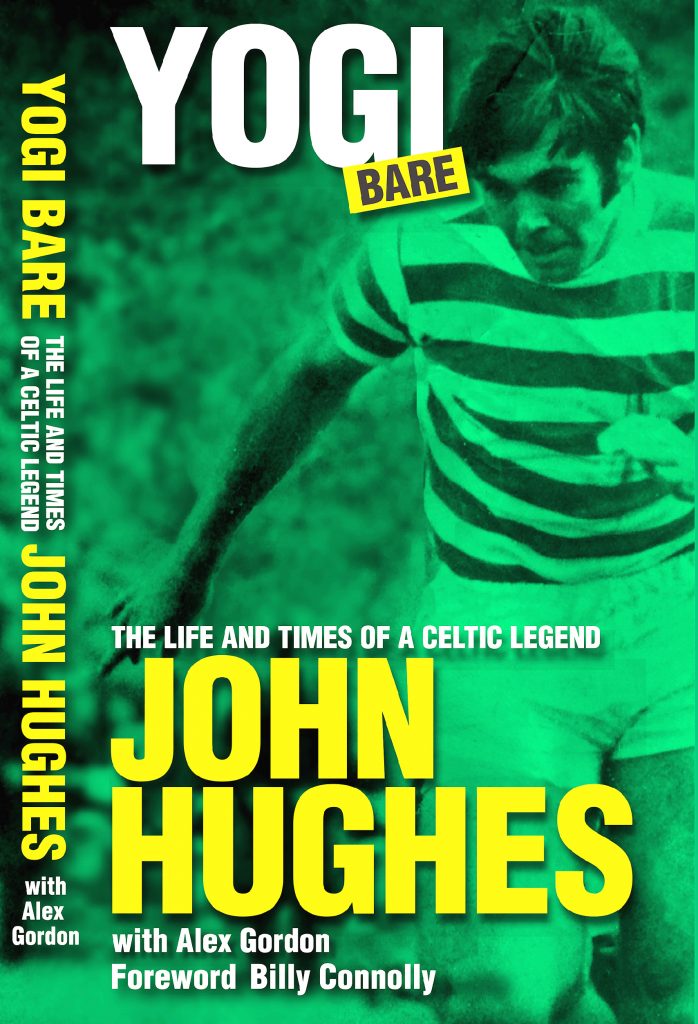 Back then, the beaten team had to wait on the pitch while the victors went up the famous Hampden steps to accept the trophy. All you want to do in those circumstances is disappear up the tunnel and get out of sight. However, the Scottish Football Association, in their infinite wisdom, insisted on the protocol of the triumphant team being handed the silverware while the poor beaten wretches were forced to look on and listen to the cheers of the opponents' delirious supporters. Not a very pleasant feeling, I can tell you.
And so to the afternoon of May 4 1963 and the chance to atone. I've talked about that particular Scottish Cup Final against Rangers elsewhere, so I won't dwell on it. We did well to get a 1-1 draw in the first game and then crazy decisions were made concerning the team selection and formation for the replay. Jimmy Johnstone, excellent in the first game, was out, Bobby Craig was in and we were hammered 3-0. Another evening to forget at our national stadium, another unwanted runners-up medal.
The Hughes Collection of Unwelcome Medals received another addition after our 2-1 League Cup Final loss against our age-age old rivals on October 24 1964. A hat-trick of misery and I hope I could be forgiven for believing there was some sort of hoodoo hanging over me any time I ventured in the general vicinity of the south side of Glasgow. It appeared I had my own personal black cloud awaiting me in that part of the city.
Things changed, though, on a glorious April afternoon in 1965. And I had the pulverising headache the following morning to prove it. Dunfermline were actually favourites to lift the Scottish Cup on that occasion. Let's face it, they had been an awful lot more consistent than us in the league that season. In fact, they finished third in the table on forty-nine points, only one adrift of joint-top Kilmarnock and Hearts. While we were beating the Fifers in Glasgow, Killie were doing likewise against the Edinburgh team at Tynecastle to lift the championship on goal average, as it was then. We weren't at the races in the league campaign and finished a dreadful eighth, a full twelve points behind the East End Park outfit in the days when you got two points for a win.
Alarmingly, we lost thirteen of our thirty-four First Division encounters. It was a wretched record and, once again, our best bet to win anything was in a Cup competition. No-one could have blamed the Celtic fans for thinking, 'Is there another disappointment waiting for us at Hampden?' After three Cup Finals defeats on the bounce at the start of the sixties, it looked as though we were beginning to develop the loser's habit. Sometimes that is difficult to shrug off. It's a heavy burden, believe me. At the age of twenty-two and after five years in the Celtic first team squad I had had nothing to celebrate with regards to silverware. Until that wonderful, fateful day.
THE AULD ONE-TWO…Bertie Auld rises above Dunfermline defender Willie Callaghan to head in the first equaliser with keeper Jim Herriot helpless.
ACTION REPLAY…Bertie Auld thumps in the second leveller with a right-foot shot.
Dunfermline, who had replaced Jock Stein as their manager with Irishman Willie Cunningham, had already proved they could beat us in Glasgow that season when they triumphed 2-1 in the league at our place. Possibly, they thought they had nothing to fear on this occasion. But they came up against a different Celtic team that day. Big Jock had arrived from Hibs in March and he brought with him a winning mentality; a drive and a force. He installed belief in the players. The bookies backed Dunfermline, but you wouldn't have known that if you had been in the Celtic dressing room that afternoon.
Actually, I believe we might have started to have faith in ourselves after the quarter-final tie against Kilmarnock at Parkhead. That game was played on Saturday March 6 1965 which was, technically, four days before Jock Stein took over the running of the team. That managerial debut is often given as the league match against Airdrie at Broomfield where Bertie Auld scored five goals as we overwhelmed our opponents 6-0. All modesty aside, I gave Wee Bertie a helping hand by getting the first goal that night! You can be sure, though, the presence of Big Jock was around Parkhead the day of the Cup confrontation against the Ayrshire side. He might not have been sitting in the dug-out, but all the players got the distinct impression this was HIS team and not one selected by chairman Bob Kelly. Times they were a-changin'.
Kilmarnock were league leaders when they arrived in the east end of Glasgow for the Cup-tie and must have been fairly confident of reaching the semi. Our form was erratic, to say the least. We could wipe the floor with some opposition when we clicked into gear and then fail miserably a couple of weeks later. Here's a perfect illustration. I scored five goals in an 8-0 demolition of Aberdeen at Parkhead on January 30, but four games later we lost 1-0 to lowly St.Johnstone at our place. Inconsistency like that would drive anyone to strong drink. But I'll come to that in a moment.
HEAD BHOY…Billy McNeill rises above keeper Jim Herriot to thunder in the Cup winner.
So, we were well up for the challenge from Killie. They had a very strong squad at the time and had two excellent goalkeepers in Campbell Forsyth and Bobby Ferguson and both would later play for Scotland. They had a stuffy right-back in Andy King, two good central defenders in Jackie McGrory and Frank Beattie, a wily little inside-left in Davie Sneddon and tricky wingers in Brian McIlroy and Tommy McLean, later to become a rival at Rangers. There was also a tall, rangy frontman called Jackie McInally who just happened to have a son called Alan who would play for Celtic in the Eighties. You might know him better as Rambo.
Anyway, it was our belief that they should worry about us and they must have realised we could clobber any opposition when we got into our stride. Bobby Lennox got the ball rolling that day with a close-range header early on and it remained that way as the contest edged towards the hour mark. Then calamity as they equalised through McInally, a player who was always difficult to handle. However, within a minute, our fans were cheering wildly again as Bertie Auld forced us in the lead once more. Killie attempted to come back at us, displaying a lot of resilience it must be admitted, but I'm delighted to say I had the final say. I recall the pitch that day was exceptionally muddy and in those energy-sapping conditions I was more than happy with my strength and build. I zipped in a shot that eluded Forsyth in the sixty-seventh minute. I knew we wouldn't lose after that strike. As ever, though, we made life difficult for ourselves by allowing McInally to score a second for our visitors about five minutes later.
We held on for a superb triumph against strong opposition, a team that would go on to win the title and we might have thought our name was on the Cup after that result. I had long since discounted that theory. If we were going to win silverware, we were going to have to earn it.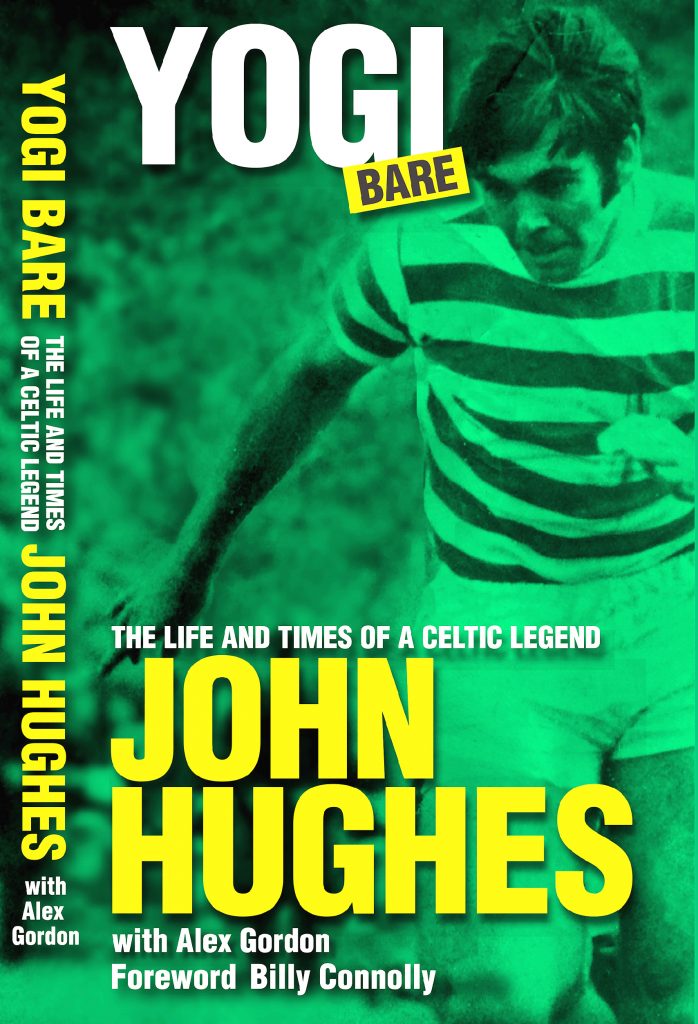 My old friend Joe McBride was a real pain in the back four when we faced up to Motherwell in the semi-final. The likeable and courageous striker may have been well known to have an allegiance to all things Celtic, but he never let that interfere with his professionalism on the park and he displayed that as he rifled two goals beyond John Fallon. We got two ourselves courtesy of Bobby Lennox and Bertie Auld to force a replay the following Wednesday and this time there was no faltering. We won 3-0 with goals from yours truly, Stevie Chalmers and Lennox again. By the way, the next time I met up with Joe McBride at Hampden I was playing alongside him after he had joined us in the summer for £22,000 – Big Jock's first signing for Celtic. We enjoyed a 2-1 League Cup victory over Rangers on that occasion.
While Joe was making life awkward for us, Dunfermline were seeing off Hibs 2-0 in their semi-final and I can tell you Jock Stein was mightily relieved. He really didn't fancy taking us into the Final against the team he had left only a couple of months beforehand. Mind you, the way the Fifers started against us, he might have wished his old side were providing the opposition. Harry Melrose, who had played against us in the 1961 upset, opened the scoring after our defence got in a fankle and couldn't clear the ball. Possibly, in days gone by, we might have let our spirits slip, but not on this occasion. There was a genuine growl and a snarl when we replaced the ball to kick off.
Bertie Auld got the equaliser after a Charlie Gallagher screamer had thudded off the crossbar and rebounded about twelve feet in the air. Goalkeeper Jim Herriot was on the deck after failing to stop Charlie's long-range effort and Bertie was poised under the bar. Right-back Willie Callaghan raced in to clear, but Bertie was having none of it. He took to the air and, almost on the goal-line, nodded the ball in to the delirium of his team-mates and, so it seemed, the whole of Hampden.
Once again, though, we shot ourselves spectacularly in the foot by gifting Dunfermline the advantage again just before the interval. Now I've never played in goal and I know it is all too easy to blame the last line of defence. Having said that, I thought John Fallon might have done better after our opponents had worked a clever one-two at a free-kick about twenty-five yards out. John McLaughlin blasted an attempt goalwards and to me, at least, our keeper appeared to move at the very last moment for a ball that had travelled a helluva distance. It didn't bend, swerve or dip – the old balls were far too heavy – and it went in straight as an arrow as Fallon eventually moved to his right. Too late, the ball was nestling in the back of the net and we were a goal adrift at the interval.
HAMPDEN HERO…Billy McNeill takes the acclaim of the fans and team-mates Stevie Chalmers and Bobby Lennox.
HAPPY HOOPS…John Hughes (second left) celebrates the silverware success with his joyous colleagues.
I thought Big Jock was remarkably laidback in the dressing room at half-time. Maybe he was still feeling his way with the players because he swiftly developed an acid tongue in these situations in years to come. On this occasion, though, he simply had a word in our ear, an arm over an individual's shoulder, cajoling us to go out and 'get an early goal and the Scottish Cup is ours'. I got the feeling the players were already pumped up for the challenge, in any case. We knew exactly what was in front of us, what we had to achieve and we had forty-five minutes in which to turn things around. There was a good spirit within the group, I was aware of that.
Seven minutes after the break the tie was level. There was a good move down the left with Tommy Gemmell and Bobby Lennox combining and the man known as the Buzz Bomb took off at lightning speed before lashing a low cross into the danger zone. I couldn't get a touch as it was a couple of yards in front of me, but, thankfully, Bertie was following up to first time the ball beyond the stranded Herriot. There was a crowd of 108,800 at the game that day and they all seemed to rise to acclaim that equaliser. It was nothing to the din that swept over the stadium with nine minutes to go.
With his usual precision, Charlie Gallagher breezed in a left wing corner-kick and Billy McNeill's timing in the air, as ever, was impeccable. As their keeper hesitated, Big Billy – or Caesar, as he was known – launched himself into orbit to make a flawless connection and the ball flew straight and true into the net. I chased after our skipper to congratulate him and then wondered how long there was still to go in the Final.
HAIL CAESAR…matchwinner Billy McNeill is mobbed by delighted John Hughes and Bertie Auld after his wonderful header.
Surely, nothing could wrench the trophy away from Celtic? I had been involved in two Scottish Cup Final defeats and, in fact, the club had lost four consecutive Finals after winning it in 1954 when we beat Aberdeen 2-1. Sean Fallon, our assistant manager in 1965, scored the winner that day. But there had been back-to-back Hampden woe when the club lost 1-0 to Clyde in a replay the following year and then Hearts 3-1 the season after that.
So, when you take all that into consideration, was it any wonder we all went doolally at the final whistle? We cavorted around the pitch like schoolkids and matchwinner Billy McNeill, waving the Cup, was joyously lifted aloft the shoulders of Stevie Chalmers and Bertie Auld. Suddenly, Hampden had been transformed into paradise. The supporters danced with delight on the old terracings in the vast bowl of the national stadium and there was a great sense of pride that we had, after too many setbacks, delivered the goods for those so special people.
The Cup was passed around in the dressing room and I tasted champagne for the first time in my life. I only got a sip before the trophy was whisked off to someone else. However, it was after our team coach dropped the squad off at the Vesuvio, an upmarket Italian restaurant in St Vincent Street in Glasgow city centre, that I really got involved with the celebratory bevvy. See what I mean about being driven to drink!
We were all just so happy and I never gave a thought to what I was guzzling; it was such a fabulous feeling to be a winner. I had never got involved in pub culture, so drinking wasn't a natural progression for me. I left school and immediately went to Celtic where I was training to get fitter to make me a better player. Going on a booze cruise with my mates just didn't hold too much appeal. To be honest, I didn't see the sense in it. All that went out of the window at the Vesuvio!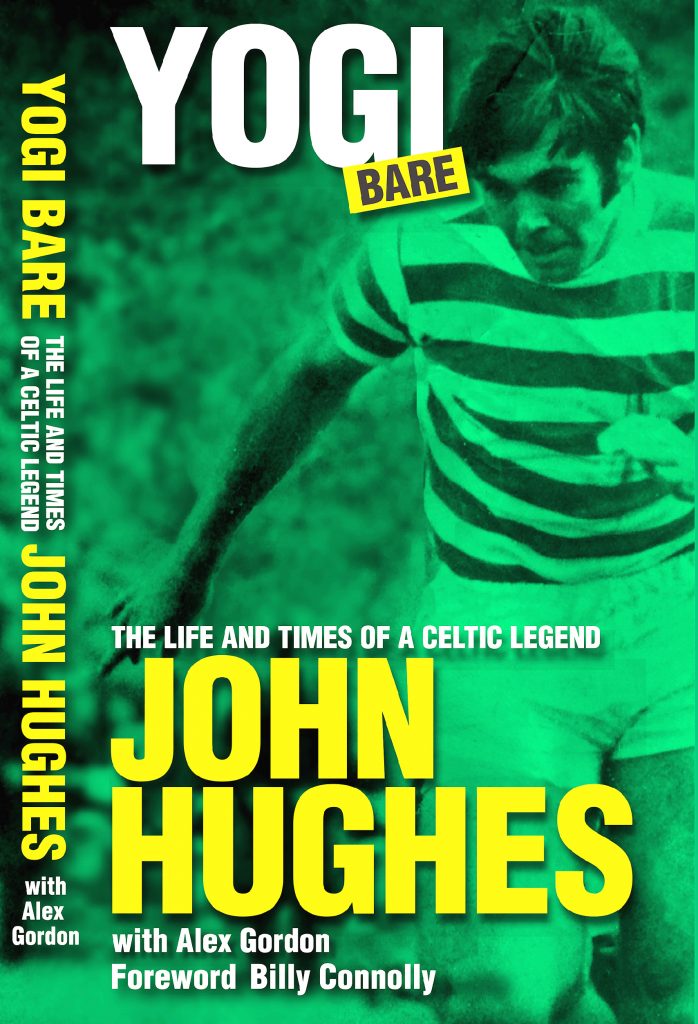 Let's face it, Billy McNeill, John Clark, Charlie Gallagher, Stevie Chalmers and I had all sampled the misery of losing a Scottish Cup Final against Dunfermline in 1961. Billy, Stevie and I had all been given the runaround in the replay against Rangers in 1963. We went into the match against the Fifers well aware we could have the dubious distinction of being three-time losers in the competition. No thanks!
By the time we piled out of the restaurant, I was zooming towards Jupiter. A lot of us headed over to Stevie's house in Bishopbriggs where we continued to attempt to drink the country dry. I was feeling sensations totally alien to me. Basically, I was as drunk as a skunk.
The boys didn't help much, either. I was asking them for water and they, helpfully, supplied me with vodka. In my condition I didn't know the difference. I did the following day. I had heard people talking about hangovers and I didn't really have a clue what they were talking about.
Unfortunately, I did after that never-to-be-forgotten Scottish Cup victory in 1965. Yes, I was the Bear with a sore head. Well worth it, though.
TOMORROW: Don't miss another Big Yogi EXCLUSIVE – only in your champion CQN.
Click Here for Comments >